My accommodation was the highlight! Vilma and her family are so welcoming--I feel right at home here!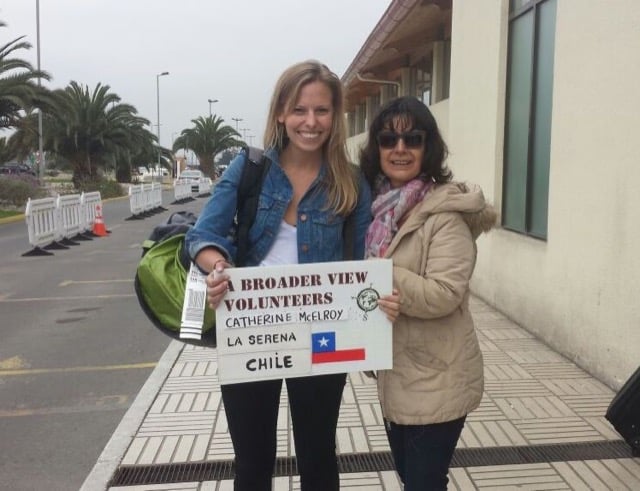 The local coordinator (also my host mom) was incredible and the principle reason I loved my time in La Serena. Vilma obviously worried about me and cared that I had a positive experience. 

For both the host family and the country the most surprising thing was how welcoming and kind everyone is in Chile. Now at the end of my trip, I feel like I'm really a part of Vilma's family. In my volunteering position, I was immediately welcomed and made to feel like one of the staff members.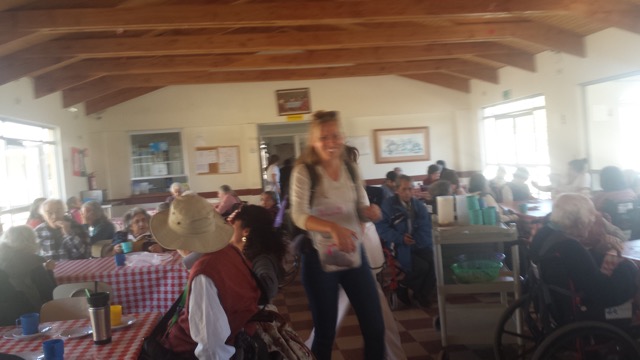 I also have numerous stories of Chileans (including strangers) going out of their way to be kind and helpful. 

For me, the most challenging part of the program was understanding Chilean Spanish and, in particular, the abuelos who often mumbled and/or had speech impediments. 

- pack warm clothes 
- if working at the senior center, wear very comfortable shoes
- go to Pisco Elqui Valley
- pack trekking stuff if you are into that

Program served the exact purposes I wanted; I was placed in an incredible homestay and set up with a volunteer position. I am glad I chose Chile. The Chilean people are very kind, I felt safe throughout my time here, and there are so many incredible, different places to see.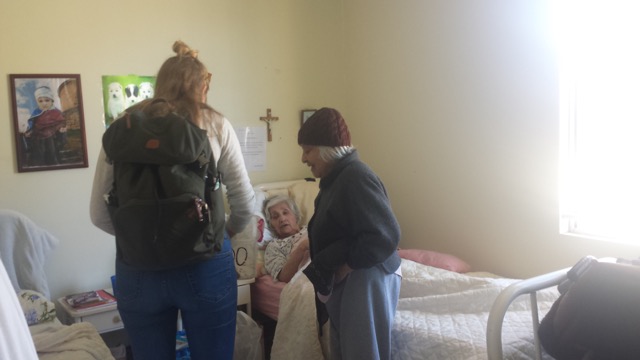 I volunteered at the senior center. My usual responsibilities included feeding residents, handing out snacks, assisting with cleaning, going to the market to receive food donations, among other care-taking tasks. I socialized throughout the day, smiling at residents, chatting, and giving them some affection and human connection.  

My accommodation was the highlight! Vilma and her family are so welcoming--I feel right at home here! Also, they have possibly the greatest cat in all the land, Lisa. Vilma went above and beyond in every way. In addition to the incredible food she cooked, she took me on a tour of the city, invited  me to join in on plans with the family, and assisted me with travel advice and even reservations. 
Throughout my trip I felt safe. In fact, locals regularly went out of their way to help, to share their culture, and to include me. 

It is hard to choose singular best moments! One weekend I was sick and Vilma, Romy, and Juan Carlo immediately set about making me better. From brewing curative teas, mixing a thirst-soothing honey and lemon combo, and then they helping me get medicine from the pharmacy, they did everything they could to help.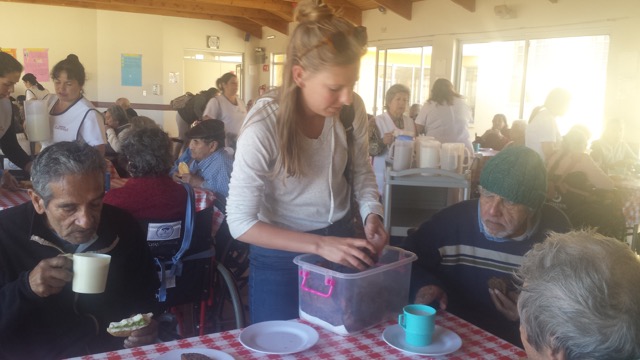 This wasn't the most fun memory of my trip, but it is a moment when I really felt cared for and at home, and I think it is a perfect example of how much Vilma and her family care for ABV volunteers. 

I also really enjoyed sitting and chatting with the staff members during breakfast and lunch. It felt so nice to be included, and I enjoyed the opportunity to learn about each other and make new friends.

ABV support prior to traveling was great. I used the chat feature to ask questions about the program before signing up. The reservation and organizing beforehand was all handled online very smoothly and quickly through the volunteer platform and email correspondence. 

Reservation system online seemed fine. It worked for me. 

Check more Volunteer Reviews here