Volunteer Name & Age: Jessica Hervey, 19 yrs old.
Volunteer Location: Cartagena, Colombia
Volunteer At:  Children's Support
Before Traveling:
Since many of our volunteer are first time travelers to their chosen location please provide your personal  insight into your trip planning process:
1) Which airline did you travel on?  Avianca
2) How did you book your flight, or which website did you use?  I used a travel agent
3) Did you do any online fundraising before traveling?   No I did not.
4) Did you feel anything was missing from the Orientation Guide provided by ABV?  What would you add? Not at all.  I would add how loud it is at night in Cartagena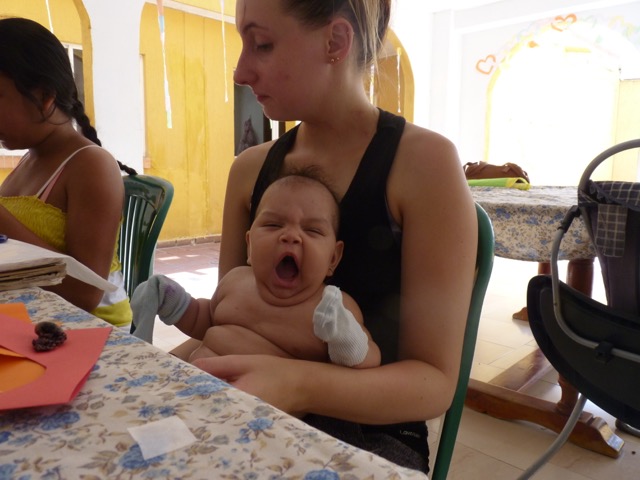 During the Program:
Volunteering experiences vary project to project, location to location. Please elaborate about your overall experience abroad:
1) What city/area did you volunteer in? 
Cartagena, Colombia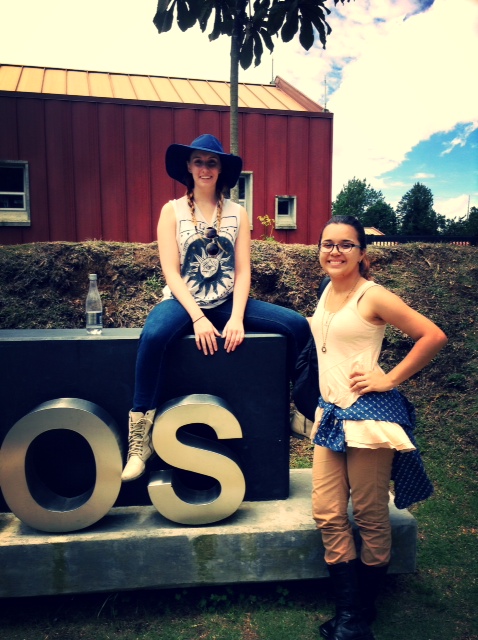 2) When did you travel & how long did you volunteer for?
I traveled from September to middle of October; a month and a half
3) What was the weather/climate like that time of year?
It was extremely humid and rains very hardcore randomly
4) What was a typical day like at your project?
I would wake up around 7:30, and eat breakfast. I would then take the bus  for 10 minutes to the institution where I volunteered. There, I would volunteer for at least 4 hours. I would take care of all the kids (not by myself), do arts and crafts with the girls and/or help in the dinning room. 
a.  What were your work hours each week? I worked roughly 4 hours during the week and had the weekends off. Also, I had 2 hours of spanish a day.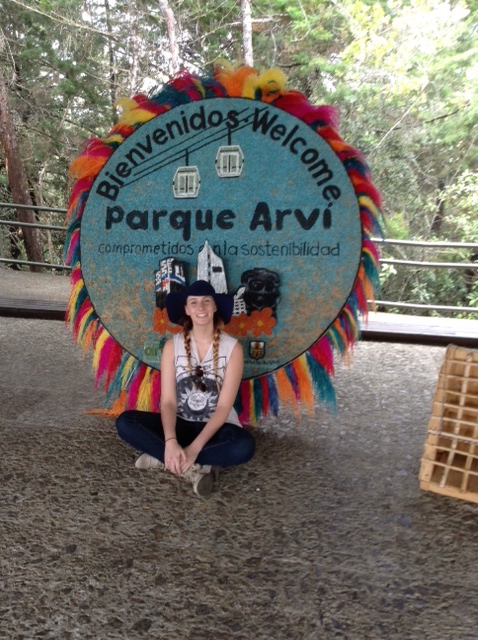 5) For your specific project what donation/supplies are most needed?
With volunteering, you need to wear clothes that you do not mind getting dirty or sweating a lot in. I would recommend bringing a water bottle with you everywhereyou go and wipes to clean your hands with. Also, a book bag will be a lot more useful than a purse.
6) How far was your daily commute? 
I just road the bus for around 10 minutes, or you can take a motor taxi which is about 7 minutes.
a. How much money did you spend each week in local transportation? The bus was $1, therefore around $14 a week.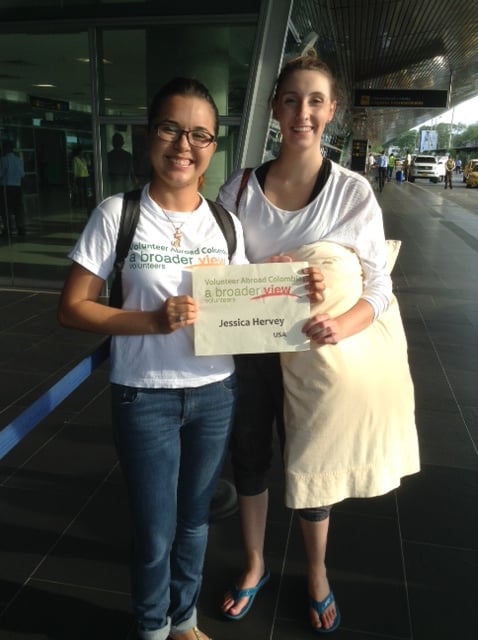 7) How would you describe your local accommodation & meals provide?
My host family could not have been better! They made sure I was fed always, my  laundry was done and I was always comfortable. They became my own family. And the meals were amazing!
8) Did you have any security/safety issues while abroad?
I was never scared for my safety. There were men that would hallar at you  when you walked by but other than that, everyone was very lovely. Just make sure you watch your bag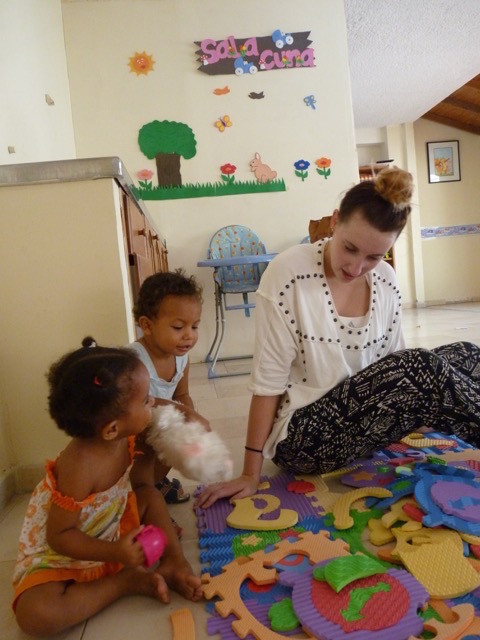 9) Was the support provided by your ABV Coordinator sufficient?
Oh my goodness yes! She did everything to make me geek comfortable and then some. She was like the best service for anything ever!
a. What could be improved upon?
Nothing at all
After Thoughts:
In as much we want every volunteer to have a meaningful experience, we rely on you to provide feed back, project evaluations and recommendations to better the program. 
1) What was the most difficult part of the experience for you? Physically: the humidity. Mentally: having the confidence to speak Spanish out loud.
2) What was the most surprising thing you learned or experienced in the program?
I fell in love with babies, in the USA, I am not a fan of children. The best thing I learned from volunteering, is another perspective on what makes people happy and what it means to be successful.
3) What tips or insight would you tell a volunteer considering this program?
After this experience, you will be more confident about traveling and speaking spanish. You will feel pure joy from volunteering and you will not regret this. Do not buy the girls at the institution until close to when you leave; they will not stop asking you to buy them things. Just say no.
4) What was your favorite part of the volunteer program? 
I loved holding the babies and hanging out with the 3 year old. Also saying hello  to everyone in the morning was a feel-good.
5) What if anything would you have changed about this project? 
The only thing would be making the humidity not as bad, haha.
6) Would you recommend A Broader View Volunteers to your friends and family? 
I already have!
7) Are you willing to be an ABV alumni and communicate with potential volunteers?
I would be honored too
Additional Comments/ Volunteer Testimonial:
I would like to ask if it is possible to be able to volunteer again from Jan-Feb, 2015. 
I asked for the same host family and to volunteer for the same organization if possible (in Cartagena)!

Check more Volunteer Reviews here