Volunteer Name: Michael Nola
Volunteer Location: Cartagena, Colombia
Program: Children Social Program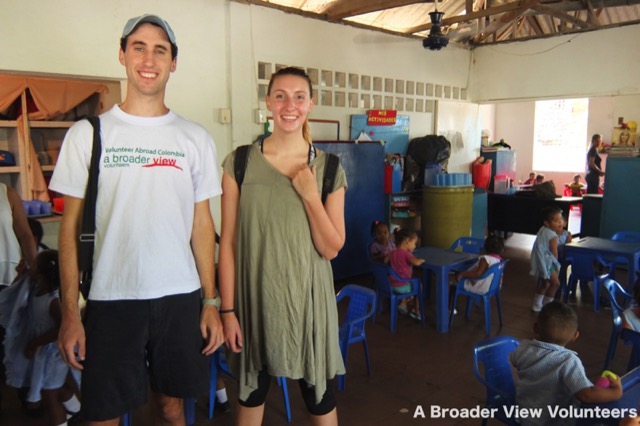 How was the local ABV Coordinator and the support provided in-country?
Overall I was pleased with the ABV Coordinator and the in-country support. Milena was very knowledgeable about Cartagena and Colombia, and I especially enjoyed learning about the history of the city and Colombian culture. During my time I felt Milena was very responsive to communications and answered my questions when they came up.
What was the most surprising thing you experienced?
I was surprised by how draining the heat can be, especially when living without AC.
What was most difficult to experience?
The most difficult thing for me was adjusting to the food. The first week or so was a challenge and then my stomach was used to the food and things got better. However, it was still challenging to adjust to not having as much variety and not eating certain foods that I am used to eating on a regular basis.
ABV: in the orientation guide prior traveling we explain you should bring things that you will miss from home and/or buy locally if needed.
Any tips for future volunteers… (Clothing, travel, personal items, donations)
The most important thing is to be patient, open to new experiences. Life operates on a different schedule here, and things can seem to take forever when we are used to the pace of life in the US for example. To help not feel like you're stuck or just waiting, do some research before and find things in Cartagena that you want to do in case you end up having to wait on something to happen. Bring your own pillow. It's a small thing, but I think it makes a difference if you'll be here for a while. Definitely bring a reusable water bottle and a good hat and sunglasses! Bring a book or something to entertain yourself with at night during the week.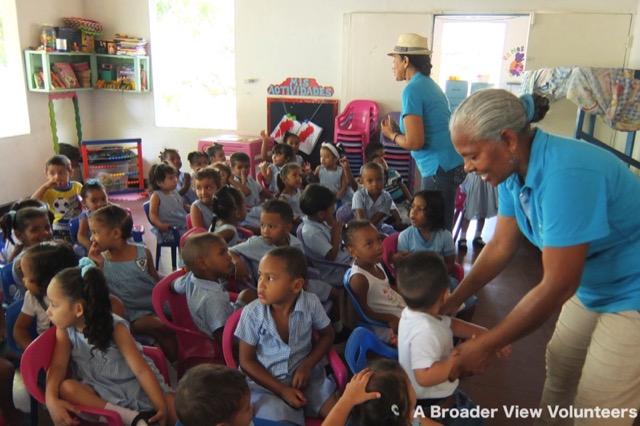 4.1- Other things volunteers should know:
If you're planning on being in Cartagena for a while, a month or more, I would look at a side trip you can take. I spent 6 days in Santa Marta hiking to La Ciudad Perdida. For one, I was able to escape the heat for a little and two the mountains are incredible and not a hard bus ride to get to. I really enjoyed seeing another side of Colombia.
Personal Paragraph (ABV Program Testimonial):
I greatly enjoyed my time in Cartagena, Colombia volunteering with A Broader View. Living with a host family and volunteering at a local school was a rewarding experience that gave me a great insight into life in Cartagena. Combined with Spanish classes, I really felt I was able to improve my speaking and comprehension abilities in an immersive environment. I am very glad that I chose A Broader View for this reason. Life with my host family was a constant learning experience where I able to practice my Spanish, learn about the music and culture of Colombia and most importantly feel at home in Cartagena. Cartagena is an amazing city, full of life and things to do and see and I'm glad I was able to spend two months learning and exploring!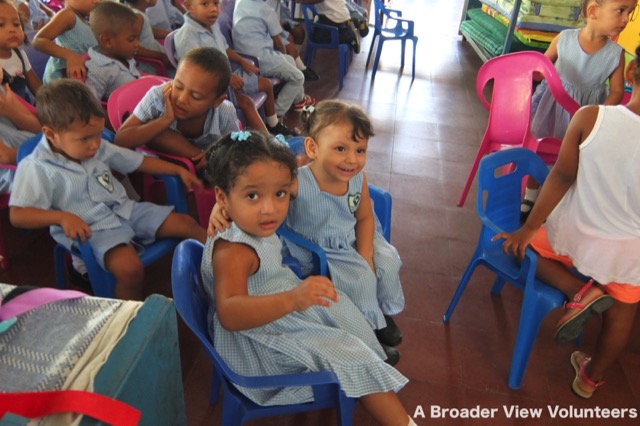 How would you describe your accommodation, meals, security (e: host family, on-site, shared)
My host family was great!! Fun, accommodating and supportive of my efforts to practice and learn Spanish. I felt completely secure in my house and around the neighborhood, taking reasonable precautions of course. My host mom and dad were home most of the day which was great to have people always around and to practice Spanish with.
What was your favorite memory of this trip?
It's hard to say, but my favorite memories are walking around the old town at sunset because it is beautiful the way the light hits all the different color buildings.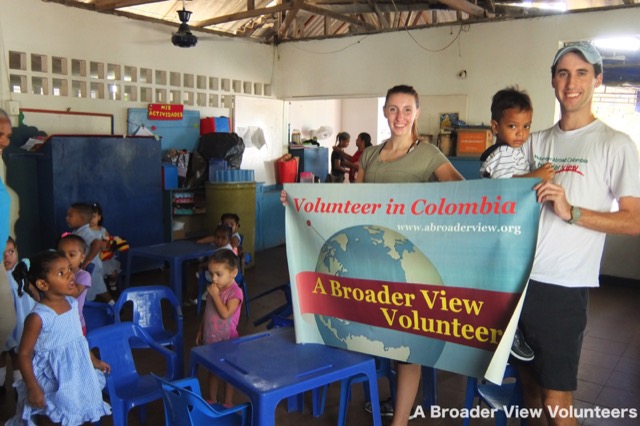 How was the ABV USA support prior traveling?
Great, they answered all my questions promptly and thoroughly.
Are you willing to speak to other potential ABV volunteers?
Yes, I am willing to speak to potential volunteers.

Check more Volunteer Reviews here