Volunteer Name: Nadia Klincewicz
Project Location: Cartagena, Colombia
Volunteered At: Child Care/Babies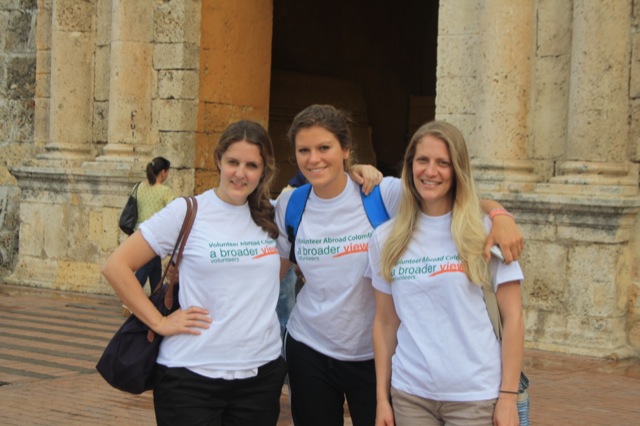 How would you describe/rate your experience working with the ABV staff in the USA? -The staff was very friendly an helpful and always responded promptly to my emails and questions. They truly had my best interest while helping me plan my trip. 10/10.
How was the local ABV Director and the support provided in-country? -The project coordinator was fantastic. He showed us all around, made sure we always felt safe, and always kept checking in. He was very personable and easy to talk to. He perfectly integrated the volunteer work and getting to know the culture and history of the city.
What was your favorite memory of this trip? -My favorite memory was when I was playing a peek-a-boo type game with the kids and watching then laugh for hours even with a language barrier between us.
What was the most difficult thing you experienced? -I found if very difficult to keep the kids well behaved as there were so many of them and they all really craved attention.
What was the one thing you wished you were better prepared for? -I wish I had packed more long pants, as that's what they request you to wear at the Infantil, and more nice clothes for the city at night.
Any tips for future volunteers… (clothing, travel, personal items, donations, sightseeing etc) -Take your time to fully enjoy all parts of the city of Cartagena. If you get the chance, a nice weekend trip is a four hour bus ride to Santa Marta, with incredible beaches, resteraunts, and a great hostel.
Personal Paragraph (ABV Program Testimonial): ABV is a great program, especially for first time travelers like myself. Traveling alone, it was very important that I always felt safe and a broader view was able to ensure that for me. I could not ever imagine a more perfect way to spend my time. Truely life changing.
Are you willing to speak to other potential ABV volunteers? Yes