Volunteer Review Rachel Falls in Colombia Cartagena Child Care program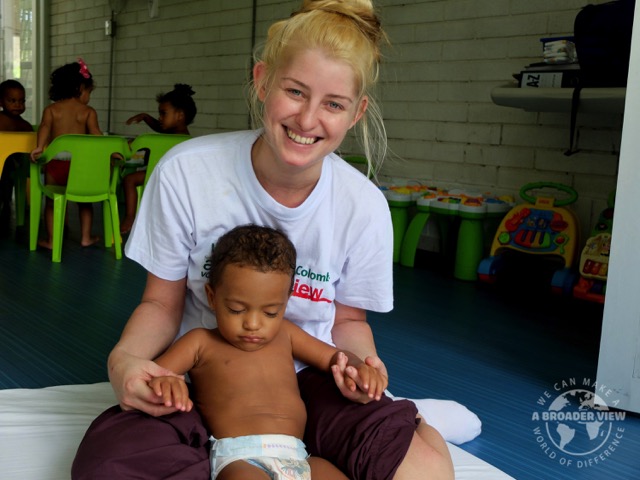 1- How was the local ABV Coordinator/staff and the support provided in-country?
I had an amazing experience with my coordinator, whom of which was also a part of my host family.
She was very helpful in showing me how to get around Cartagena.
Also very informative about the city and the culture in general.
2- What was the most surprising thing you experienced?
Program: how organized and nice the foundation was.
There was a pretty strict schedule and very easy to understand way of doing things.
Host Family: How helpful they were! One of my weekends I went to Island Baru (highly recommend) and my hotel didn't receive my reservations so they didn't send the info telling me how to take a boat to the hotel. So my coordinator and her brothers gave me a ride, we soon realized (due to the terrain) we could not do it in their car. They helped arrange other modes of transportation (which turned into an adventure).
They stayed with me until I was safely to my destination. Also, I am vegetarian and they made a lot of wonderful vegetarian dishes.
Country:The traffic in Cartagena is insane! It seemed very unorganized, but surprisingly people were able to get by. Also I found that they spoke very fast.
3- What was the most challenging thing you experienced?
Program: Just my lack of Spanish.
Host Family: again, my lack of Spanish .
Country: the heat!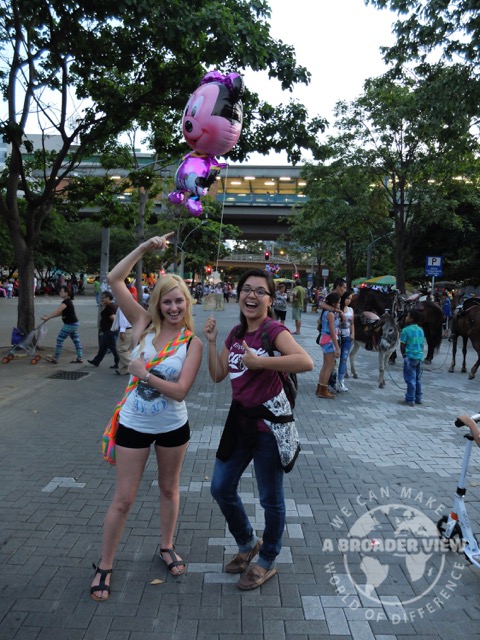 4- Any tips for future volunteers… (clothing, travel, personal items, donations)
1. It is hot so definitely pack clothes that are light, it's nice to have a handkerchief to wipe away sweat.
2. It's definitely a good idea to take trips if you have a few days off here and there. I highly recommend Baru Island.
3. If you wanna make a donation, try and wait till the end. It will be easier to asses what is needed and how it should be allocated.
4. In whatever position you are in, don't be shy and be proactive. I felt at first the ladies I worked with were hesitant to ask me to do something,
but once they saw me taking initiative they asked more of me which allowed me to feel helpful.
5.1-Other things volunteers should know before coming here:
a. At first it can all be a little overwhelming you might even be homesick, but give your self a day or two to adjust.
b.You might want to bring stomach medicine as you might be eating food your not used to.
c.always make sure you have enough money with you for your needs, some places might not accept a credit/debit card.
d. When taking public transport avoid pulling out your phone or other valuables, as someone might spot you and follow you off the bus. Although I felt safe while in Colombia.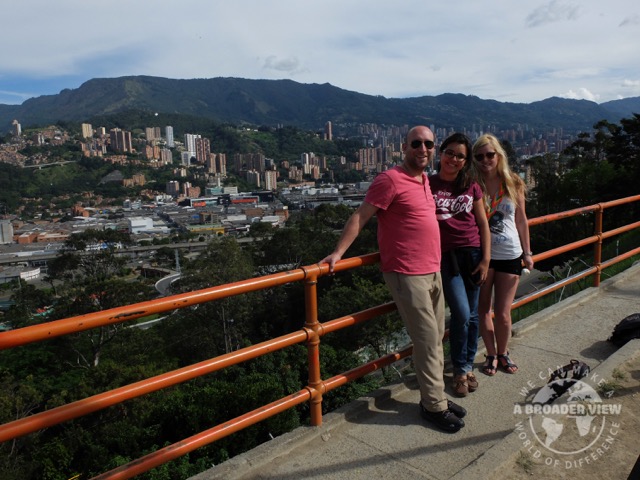 6- Personal Paragraph about the experience (ABV Program Testimonial):
I came to Colombia with a broader view in the midst of a breakup hoping to find a distraction, but what I got was much more.
I felt like there were so many elements to the trip. There was the volunteer work at the foundation and my relationships with the ladies who worked there, the mothers and the babies. And although there was a lot of work there was also a LOT of laughter.
There was my home life and my relationship with my host family which was fun and warm.
Then there was my individual exploring which I really enjoyed.
All these elements made for a trip that was truly rich in its blessings.
7- How would you describe your accommodation, meals, security, friendliness, quality others:
The accommodations were great! My room was perfect space I had a cabinets to organize my stuff, a fan and A/C.
All my meals were delicious and my host mom was very accommodating to my vegetarian meals. In fact I never ate the same thing twice!
I felt very safe and everyone would always say hello when seeing me to and fro work.
8- What was your favorite memory of this trip?:
Program: While in the program One of the babies we watched was starting to attempt walking, and then on one of the last days he took his first few steps, and they were towards his mom! It was incredible to watch and everybody was so excited.
Host Family: I would have to say the day they helped me get to Baru Island. It took us a car ride, a truck ride on the beach and a boat ride to get there (this is not necessary...you can simply take a ferry from Boca Grande). None the less it was an adventure and my host family was down for the ride and made sure I was safe.
Country: While I absolutely loved Cartagena, I fell in love with Medellin. If you get a chance take a trip to the City of Eternal Spring. The people there and in Cartagena are very friendly!
9- How was the ABV USA support prior traveling? (who helped you, emails, phone calls, chat online, how fast did you got an answer, did you got all your answers)
Everybody was very helpful. As stated previously, I booked my trip about a week and half prior to going.
Everybody was helpful in expediting my services and making sure I had everything I needed.
And Lori with online service was always prompt with a response with any questions I had.
9.1- What do you think about the reservation system online?
It worked great, since I was so last minute I had to do some of entering my info over email or the phone. Other than that it was thorough.
9.2- How did you find Abroaderview website
My friend who has done two different programs recommend a broader view to me.
10 – Are you willing to speak to other potential ABV volunteers?
Yes.