Review Volunteer Alexandra Donoghue-Hunt Costa Rica San Jose Museum Assistance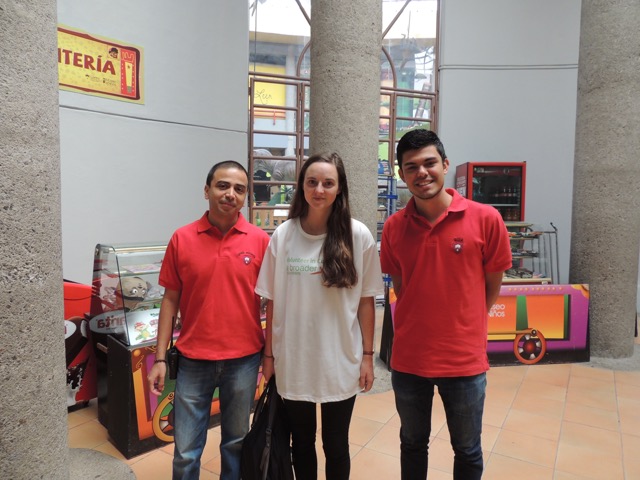 1- How was the local ABV Coordinator/staff and the support provided in-country?
I arrived in San Jose a couple of days before the start of my program in order to explore a little bit of the city and getting to know the place I would be based for the next 5 weeks. The communication from my coordinator was pretty good and ABV sent me all the instructions I needed. When the day came for me to start my program I was picked up from my hostel by my coordinator who then introduced me to my host family. ABV has maintained good communication, always being there when I need them. On my first day of my language immersion I got lost on my way home from the school but I was able to contact ABV who was able to call my family and arrange for them to come and find me.

2- What was the most positive surprising thing you have experienced?
The greatest thing about volunteering in the museum has been the people I have met. My coworkers there have all been so kind and incredibly patient with my limited Spanish, always ready to teach me new words and to help me practice. The guests that come to the museum as well, both the children and adults, are also great to interact with and eager to learn which makes volunteering there so much fun

a.- Program: The museum program has been a great experience, I have been able to expand my knowledge on a lot of different topics, from dinosaurs to coffee production, and it has enabled me to be able to interact with a lot of different people from different backgrounds and countries. In the museum I worked as one of the guides, being paired up with a Spanish speaking buddy, and it is our job to explain the exhibits to the school groups, families and tourists that come to visit. It has been great to be able to be a part of the education of the visitors, especially the school groups, whose excitement to learn makes me excited too.

b.- Host Family: My host family have been so warm and inviting, making sure I definitely feel welcome and at home. My host mother is a really good cook and its been interesting to try new and different foods that I wouldn't get back home in New Zealand such as the tropical fruits which are so delicious in Costa Rica, and the rice and beans that accompany almost every meal.

c.- Country: Costa Rica is unlike any other country I have visited. A highlight was heading to Manuel Antonio National Park where we were able to walk through a rainforest and swim in the warm water of the Pacific Ocean. We were also lucky to be able to see a lot of the native animals that lived in the park, the monkeys, native birds like toucans and even a sloth, which was very exciting for me.

3- What was the most challenging thing you have experienced?
a.- Program: Before I arrived here I didn't really speak any Spanish at all which was limiting to begin with. I was hard to make myself understood and for a little while I was afraid to talk a lot with the visitors to the museum or my coworkers for fear of making a mistake with the language and saying things that didn't make sense. Communication hasn't been straightforward, and I have had some very confused moments, but I do think that each and every day it does get easier.

b.- Host Family: With my host family the most challenging thing was again communication. We do always manage to understand one another eventually (often with the help of google translate) but it can be tough. It also took me a little while to feel properly comfortable in their home, as welcoming and lovely as my host family are and I found it difficult in the beginning to ask for things I needed or tell them what I did or didn't like to eat for fear of seeming rude.

c.- Country: The hardest thing about living in Costa Rica for the past few weeks has been adjusting to San Jose. Compared with the rest of Costa Rica, San Jose seems really busy. The traffic here scares me and I can't imagine ever attempting to drive here, and not just because in New Zealand we drive on the opposite side of the road.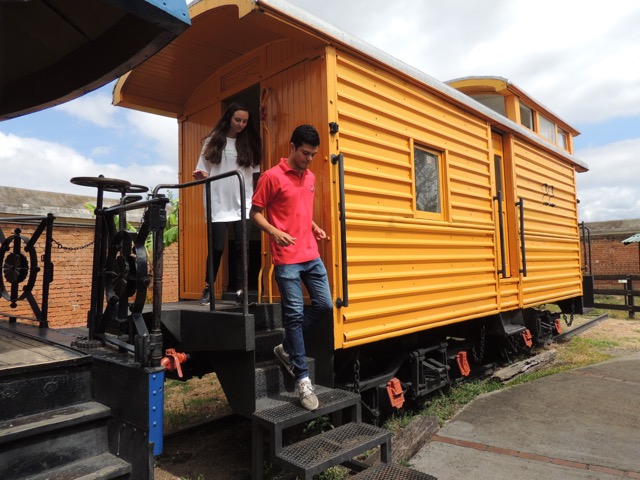 4- Any tips for future volunteers… (clothing, travel, personal items, donations, gift for the host family)
1. bring an umbrella. I was not prepared for just how rainy the rainy season would be.
2. join in on as many of the extra activities at the school as you can, there is a lot on offer and it is a great way to make friends and get to know other volunteers from many different countries.

6- Personal Paragraph about the entire experience (ABV Program Testimonial) give as much detail as you can:
I have thoroughly enjoyed my experience volunteering in the museum here in Costa Rica. Everyone I have met here has been able to teach me something new and I have learnt a lot about a new culture, language and a lot about myself in the short time I have spent here. The ABV program has been a great platform for me to be able to travel somewhere I have always wanted to go and to learn for myself while helping others learn at the same time and it has certainly been an enriching experience that I will always look back on fondly, even the times that have been stressful, or when the language barrier has been frustrating. 

7- How would you describe: your accommodation, what meal did you enjoy the most, security in the house/neighborhood, friendliness, quality others:
It is strange to see homes with bars on the windows and doors, but here in San Jose that seems to be then norm and necessary for security, even though I felt save in the neighborhood that I lived in, there were definitely some areas that I have passed through that look a lot less desirable and dangerous.
I was actually surprised by how nice my accommodation was, I have my own room, as does the other volunteer living with my host family and the house is kept very clean. It can be difficult to find the balance of hot and cold water in the shower sometimes but usually I am able to have a relatively warm shower.
During my time in Costa Rica I have eaten a lot of new food, including some delicious tropical fruits that I have never even seen before but I recommend giving everything a go at least once. It's a little odd to adjust to eating beans for breakfast, but it definitely fills you up and sets you up well for the day. I have really enjoyed trying the more traditional foods such as gallo pinto and plantain.

8- What was your favorite memory of this trip?:
a.-Program: I really enjoyed the language immersion that was part of my program here in Costa Rica. I was able to learn a lot more than just Spanish, as the school offered extra curricular activities such as dancing and cooking that let students with all different levels of Spanish get together and learn new skills.

b.-Host Family: A favorite memory with my host family was when I was first able to describe my day (very basically) to my host mother and how excited she was that I was learning. My host family has always been amazing and so patient with my basic Spanish and has helped me to learn a lot.

c.-Country: Costa Rica is an awe inspiring country with rainforests and beautiful beaches, but one of my favorite memories is the day I went to Volcan Poas, an active volcanic crater. Poas is located in Costa Rica's most visited national park and I was lucky enough to be able to go there on a day with perfect weather. Often the crater is shrouded in clouds, but we were able to make it to the viewing point at just the right time to see the huge crater moments before the clouds rolled in.


9- How was the ABV USA support prior traveling? (who helped you, emails, phone calls, chat online, how fast did you got an answer, did you got all your answers)
ABV was great at answering any questions I had early on when I was just deciding that I wanted to volunteer with them, and along the way they have been very efficient at providing a lot of information about my program. Obviously as ABV USA is an American country, a lot of their information included in their communications was directly mainly directed towards their American volunteers, but I think it was useful nonetheless.

9.1- What do you think about the reservation system online?
Being able to do everything online was a necessary part of me being able to participate in this volunteer program. It's good being able to see all of the information I need in one place and what information I still needed to add to my profile during the reservation process.

9.2- Who did you find Abroaderview website (keywords, search engine, word mouth to mouth, recommended by .., other)
I found Abroaderview when I was researching volunteering in different museums around the world. I simply googled `volunteering in a museum' and went from there until I arrived at an option that I thought was the best for me.

10 – Are you willing to speak to other potential ABV volunteers?
If any potential volunteers want to ask me for advice about the museum or about San Jose then I would be happy to offer any advice I can.