Review Volunteer Julia Terry in Costa Rica San Jose at the Orphanage program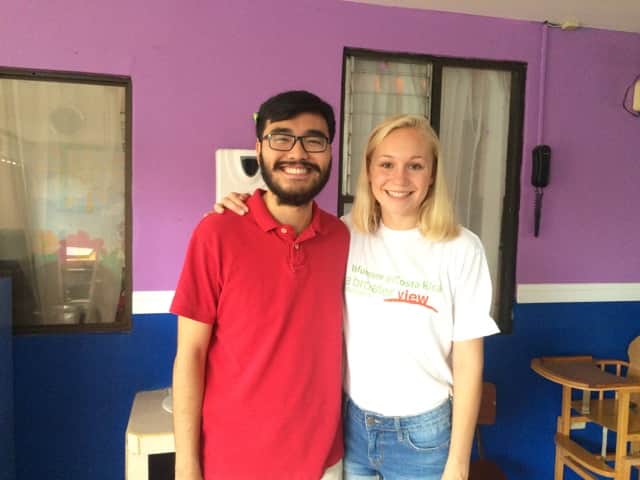 1- How was the local ABV Coordinator/staff and the support provided in-country (airport, orientation day, follow up, communication, emergencies)?
The local ABV Coordinator and staff were very helpful while being here.  The driver picked me up from the airport, brought me to my homestay family and was very friendly.  The coordinator did a great job at giving me a brief tour around my neighborhood and bringing me to the orphanage on my first day.  The coordinator was also always available with any questions or concerns.

2- What was the most positive surprising thing you experienced ?
a.- Program: The orphanage I was volunteering at was very well run and the kids were treated extremely well.  In the past I have volunteered at orphanages in Perú and the conditions there were not nearly as nice as the conditions at the orphanage I was placed at here.  The kids at the orphanage were very cute and fun to play with.  The orphanage's staff was also super friendly and welcoming.
b.- Host Family: My host family was really sweet and I could tell they really cared for my well being while being here in Costa Rica.  My host family has a large extended family and I was able to meet many members of their family, which was fun and a good experience.
c.- Country: While being in Costa Rica I was able to see different parts of the Country and I was able to go on a few different excursions that were very fun.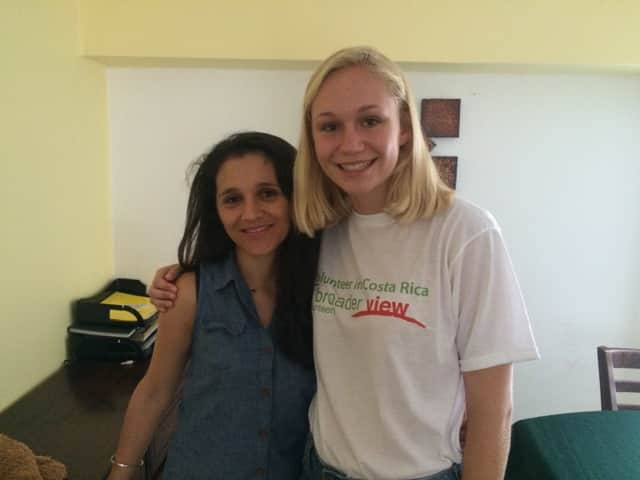 3- What was the most challenging thing you experienced?
a.- Program: Some of the kids at the orphanage could be slightly aggressive or become very angry, which could be hard to deal with at times.  These kids have obviously gone through a lot in their lives and so this behavior is not surprising.  At times when the kids became upset the orphanage staff were very helpful.
b.- Host Family: My Spanish is not that great and my host family speaks no English, and so at times the language barrier was a little difficult, but nothing I couldn't manage.  In addition, sometimes I would be left slightly hungry after my meals just because I am used to eating slightly more filling food.
c.- Country: As a young woman traveling by herself in a foreign country the most challenging thing I had to deal with was the catcalls I would get while walking around, especially when I was by myself.

4- Any tips for future volunteers… (clothing, travel, personal items, donations, gift for the host family)
1. bring your old toys for the kids at the orphanage, they appreciate any kind of toy
2. the weather in San Jose is fairly cool during raining season, so bring warm clothes
3. try to book excursions ahead of time and I recommend going on excursions with other people
4. If you are working on learning Spanish I recommend taking a Spanish class while you are here.  I didn't but I wish I had.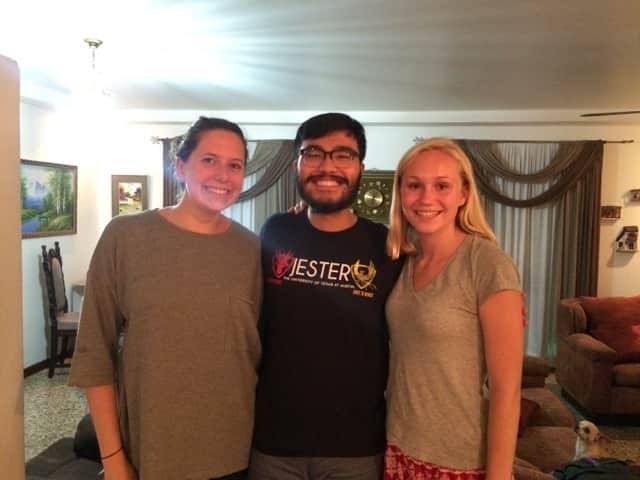 5- Personal Paragraph about the entire experience (ABV Program Testimonial) give as much detail as you can:
I really enjoyed my experience and would definitely participate in another ABV program in the future.  A few things I would do differently are staying in the country for a longer period of time (I was only here for two weeks) and I would also like to have taken a Spanish class while I was here to improve my Spanish.  As I previously mentioned my host family and the ABV coordinators were great.  While I was here I went on an excursion to Tortuguero National Park, I went white water rafting, went to la fortuna, went to Rio Celeste, the hanging bridges of Arenal, and Baldi hot springs.  I went on all of these excursions with other volunteers in the program, which I highly recommend.  I loved all the excurions I went on, but my favorite activities were the rafting, the hot springs, and the hanging bridges.

6- How would you describe: your accommodation, what meal did you enjoy the most, security in the house/neighborhood, friendliness, quality others:
The house I was staying at was very nice and I felt very secure while in it.  The neighborhood I was staying in was also very nice, but I didn't feel completely comfortable walking around by myself.  My room was very spacious and I shared a nice bathroom with a few other house guests.  For a few days the shower was very cold, but besides that I had no other problems with my living accommodations.  As previously mentioned sometimes I would be left hungry from the food my host family provided.

7- What was your favorite memory of this trip?:
a.- Program: Just playing with the kids at the orphanage and being able to make them smile and laugh.
b.- Host Family: One night my host family showed me a bunch of pictures of their family and of when they were younger, and that was really nice to be able to see.
c.- Country: My favorite memory of my excursions would probably be the white water rafting, but I loved all the excursions I went on.

8- How was the ABV USA support prior traveling?
The ABV USA supporter was super helpful and all of my emails and questions were answered very quickly.

8.1- What do you think about the reservation system online?
I think it's okay, it could be confusing at times and your account would be discontinued fairly quickly when you didn't log on for a few days.

8.2- Who did you find Abroaderview website (keywords, search engine, word mouth to mouth, recommended by .., other)
I found the Abroaderview website from google.  

9 – Are you willing to speak to other potential ABV volunteers?
Yes, I am definitely willing to speak to other potential ABV volunteers.