Review Volunteer Sara Disimoni in Escazu Costa Rica at the Teaching Program.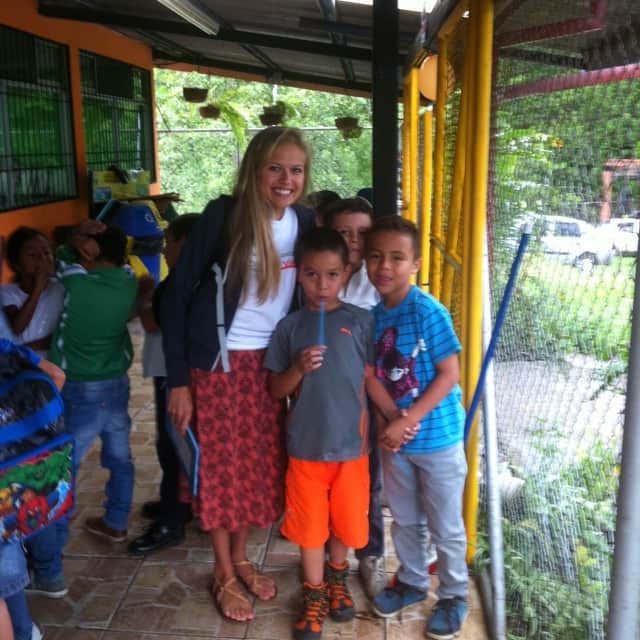 I just spent two weeks living with a host family and volunteer teaching in Escazú, Costa Rica. Volunteering abroad is something I've always wanted to do but have been hesitant for a variety of reasons; money, commitment, and simply the fear of the unknown. But I really wanted to prove to myself that I could do it, so I got serious about my research and chose to volunteer through A Broader View. As soon as I found the company, I had a good feeling. I decided to apply and when my application was accepted in under 12 hours, I couldn't believe it. I called their 800 number immediately with a huge list of questions and Sarah pleasantly talked me through each and every concern that I had. After we spoke, I emailed her several times with more questions, and she always responded to my emails within hours. I was sold and decided to go for it!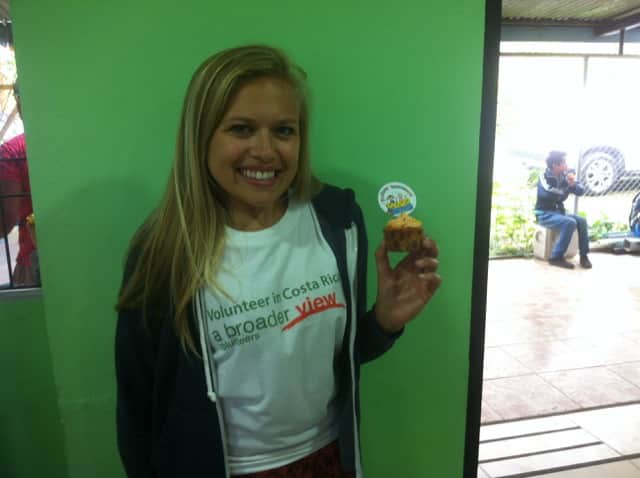 Upon arrival I was greeted by my coordinator. She showed me all around the town before bringing me to see the school that I would be working at and finally to meet my family. My host family was nothing short of amazing. I was told before leaving the states to brush up on my Spanish but that really knowing the language wasn't necessary, and wow do I wish I had prepared myself more! My family barely spoke English but were so awesome about being patient and trying to communicate with me. I think we developed our own sign language! Whatever happened, it worked. Knowing the language better would have made things much easier though.
Things at school were interesting. I was supposed to be placed with the English teacher (again, knowing this, I didn't really brush up on my Spanish all that much), but she ended up in an emergency surgery so I was kind of just put... Wherever. I can't say I wasn't warned, as they tell you to expect the unexpected, but I did find myself wanting more. With almost no English speakers in the school, I sometimes felt like I was just taking up space. I expressed these concerns to my coordinator and she immediately sent me to a different school that I totally fell in love with! I spent the last few days of my time in Escazú back and forth between the schools, as I truly did love both places. I could not be happier with the way the situation was handled, my coordinator totally saved me from having a poor experience and I got to see two different types of Costa Rican schools!
My advice:
1. When they say expect the unexpected, they mean it! Being an experienced teacher, I wanted to actually teach.  ABV tells you you'll have to be able to go with the flow, and they really mean it.
2. Know the language, it helps. I've visited Costa Rica before, but mostly to touristy places with English speakers all over. You will likely not be in a tourist location, so make sure you are relatively comfortable with the language to get the most out of your experience.
3. Bring dry shampoo/body wipes/some random medicine. Read about the climate before you go to see if you need to bring sunscreen, bug spray, whatever.
4. Take advantage of your free time/weekends and travel!
5. Have fun! Stay positive and you will have a great experience.
Thank you for a great trip!