Review Volunteer Shirley Estupiña in San Jose Costa Rica at the PreMed program
Volunteer in Costa Rica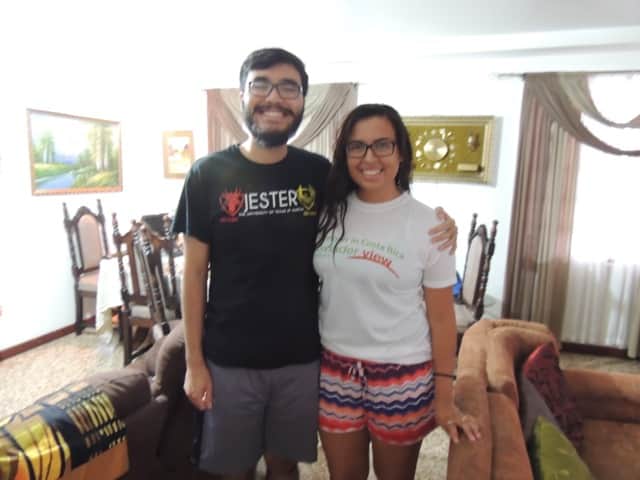 1- How was the local ABV Coordinator/staff and the support provided in-country (airport, orientation day, follow up, communication, emergencies)?
The ABV staff was very helpful and always checking in via phone to make sure that I felt comfortable with my accommodations. I was very grateful that ABV had someone ready to pick me up at the airport because I was nervous about the ride home. It took stress off my shoulders and made me feel welcome to the country as well as safe right from the start.
2- What was the most positive surprising thing you experienced?
a.- Program: There are many positives to the program including the cost of the program in total (because many other programs are much more expensive), the staff both in the USA and in Costa Rica are very nice and willing to answer any questions, and everything was organized well.
b.- Host Family: My host family was AMAZING. The whole family was very sweet and made me feel right at home. They took great care of me and made my experience in CR that much better. I was very surprised when I arrived to my host- home because I did not know there were two other volunteers who were staying in the same home as well. This made the experience much better than what I was expecting because I had other volunteers to hang out with and they showed me around the city. We got to know each other and we built connections for a lifetime.
c.- Country: The country is beautiful. The country has such great positive vibes and people live at a slow pace that makes being here feel peaceful. The locals are very nice and there are endless things you can do to tour the country. The buses are cheap, the beaches are not too far, and there are many tours that can be done in one day.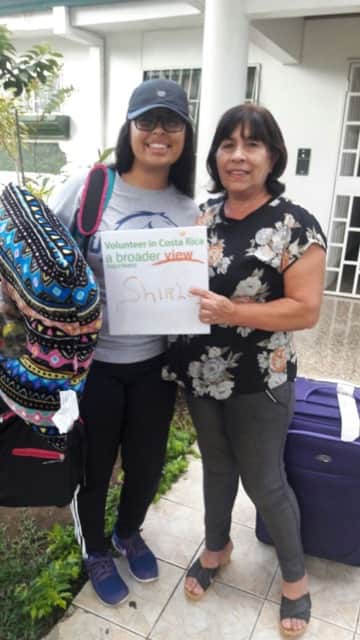 3- What was the most challenging thing you experienced?
a.- Program: I was lucky enough to have the other two volunteers living in the same home with me that made everything much easier to get used to. If it wasn't for them willing to show me the bus stops and the routes to take to get to and from our home and the hospital, that would have been the greatest challenge.
b.- Host Family: Nothing challenging about my host family, everything was perfect and I am so grateful for all they did for me to feel comfortable.
c.- Country: Costa Rica does not use actual directions so asking people for directions is difficult and confusing.
4- Any tips for future volunteers… (clothing, travel, personal items, donations, gift for the host family)
Uber is very easy to use and much cheaper than a taxi. Buses are also cheap and pretty easy to ride.
Never take a red taxi! They charge you way more than you should pay for transportation.
If you are volunteering in the hospital, make sure to bring long socks! They do not allow you to wear ankle socks. I did not know about this but luckily the other volunteer let me know before I left the states.
I brought gifts for my host family when I arrived but that is just something I wanted to do to show them my gratitude for welcoming me into their home. Just an idea.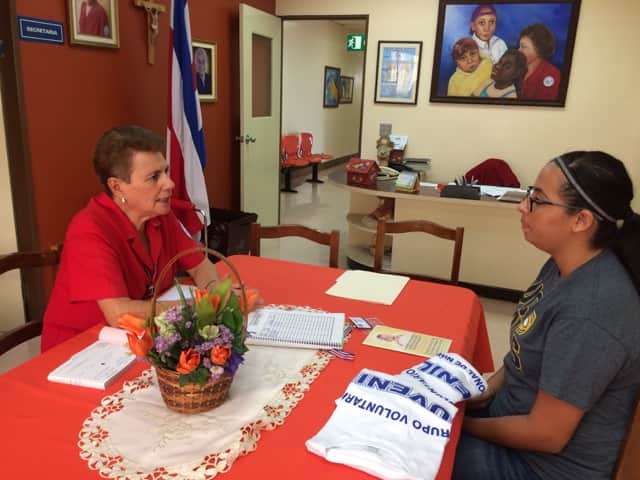 5- Personal Paragraph about the entire experience (ABV Program Testimonial)
give as much detail as you can: My entire experience with  ABV in Costa Rica has been a dream come true! Everything went much better than I had expected. I thought I was going to be alone the whole time and that I wouldn't have anyone to hang out with but luckily there were two other volunteers staying in the same home as I was. They were willing to show me around the city and we would play games at night in the home. We also met locals who we went out with to local bars and clubs. The other female volunteer and I used weekends to tour the country. We went to the beach and visited national parks. Park entrances are affordable and there is a lot to do with a small budget. You just have to be smart on how much you spend on things you don't really need. Save your money for yummy and filling meals as well as all the attractions there are to do. The transportation to and from the airport was very helpful as well. Overall I was much more worried than what I should have been because the accommodations were perfect.
6- How would you describe: your accommodation, what meal did you enjoy the most, security in the house/neighborhood, friendliness, quality others:
My home was great, it was a big house with enough room for everyone. I shared a room with another female volunteer and we got along great. We had our own closet space and shared some shelves for our small things. We had our own beds and everything was comfortable. Our host mom provided three meals a day and also packed us a lunch every day for us to take to the hospital.
7- What was your favorite memory of this trip?:
a.- Program: The connection the program has with the hospital is great, I loved helping the families and the children who are very ill and need the extra support. It was a humbling experience to work in the Hospital and I will miss helping the families here.
b.- Host Family: My host parents are amazing, they treated me like a daughter of their own. I loved having conversations with them and spending time with them when I had the time. Their home was comfortable and always kept clean for us.
c.- Country: The country offers so much natural beauty to see and I love that! From waterfalls to volcanoes and stunning beaches, also wildlife like sloths and monkeys there is always something to see if you take the time to do those things. The city life in San Jose is busy but not as hectic as the US. The nightlife is fun and its nice to be in a different environment.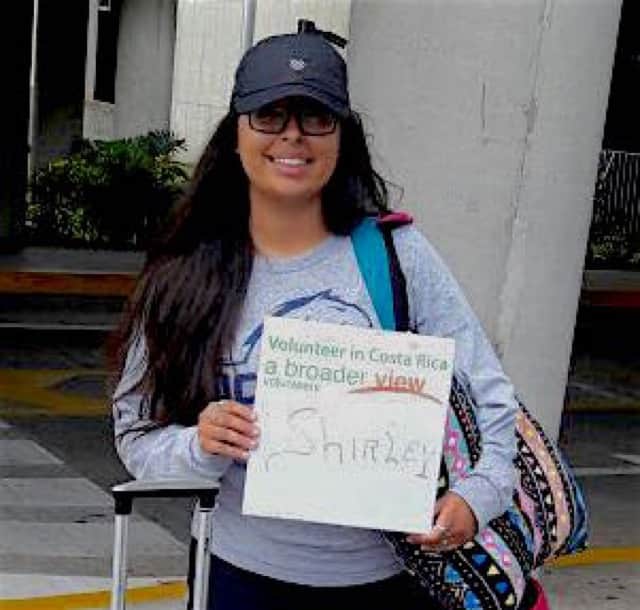 8- How was the ABV USA support prior traveling? (who helped you, emails, phone calls, chat online, how fast did you got an answer, did you got all your answers).
The ABV US support was super helpful throughout all my questions and they were willing to help make this dream come true. I needed an extension for the payment deadline and Sarah was very understanding about the situation and granted me an extension. I also had a huge delay in my departure from the US to Costa Rica and when I called the emergency hotline, they helped me coordinate everything from the other side to make sure my transportation in Costa Rica would still be fine.
8.1- What do you think about the reservation system online?
I like the reservation setup online because it gives you time in between payments to figure everything out for yourself.
8.2- Who did you find Abroaderview website (keywords, search engine, word mouth to mouth, recommended by .., other).
A medical student from my student-run clinic back home recommended the ABV program to me.
9 – Are you willing to speak to other potential ABV volunteers?
Yes Definitely!