Volunteer review Emily Stettes Ghana Kasoa Clinic and Orphanage Program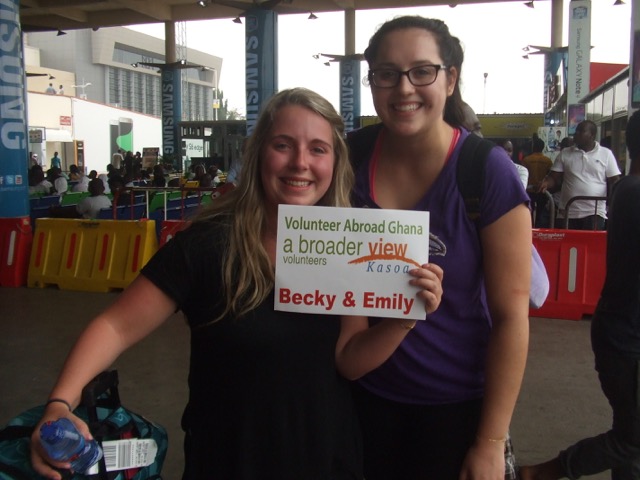 How was the local ABV coordinator/staff and the support provided in-country?
Great, some language and communication barriers but we were always taken care of and checked up on. The coordinator assisted us with anything we needed.
What was the most surprising thing you experienced?
Program: how the clinic runs – it is a much slower pace than the US. Patients wait a while before being seen/receiving care. Gloves only worn when administering an IV Orphanage school very under-developed.
Country: the people were friendly and welcoming, close places we visited were more developed whereas others were extremely poverty.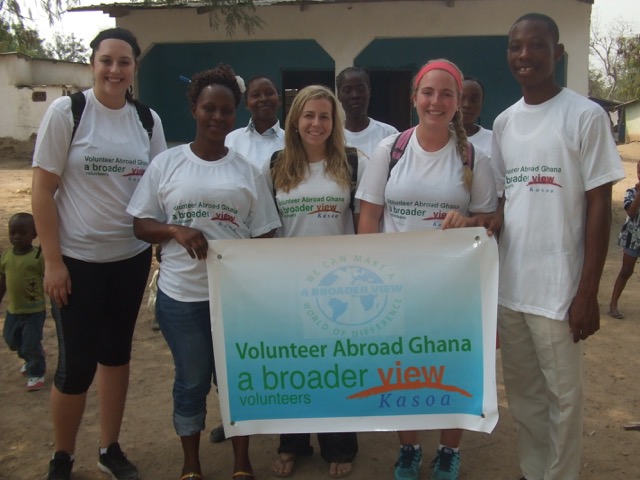 What was the most challenging thing you experienced?
Program: clinic only being able to observe. I wish I could have been able to give them recommendations on how to be more effective, but I know with the money and supplies they have, it is not possible.
Country: some people would greet us, then immediately ask for contact info, phone number/facebook which is a different interaction than in the US. Difficult to explain we are only here for 2 weeks/ volunteer etc.
Any tips future volunteers… (clothing, travel, personal items, donations)
Clothing-dresses
Donations (for clinic) medical equipment if able, hand soap, gloves.
Donation (orphanage) pens, toys, notebooks. Snacks you can't live without.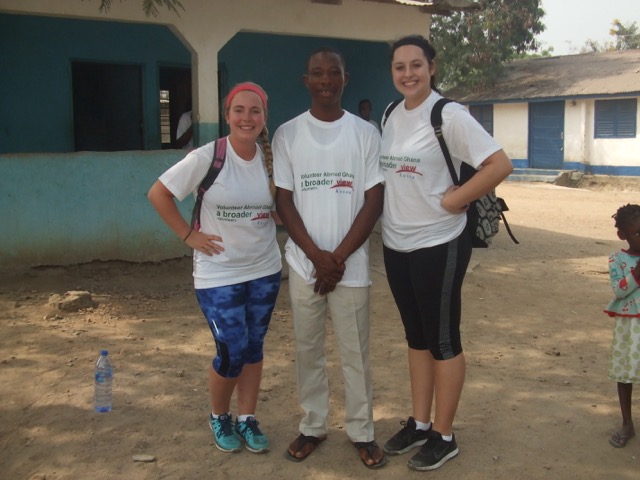 Personal paragraph about the experience (ABV program testimonial):
I learned a lot about African culture, their ways of living, as well as about myself. Many aspects of the program were different than I expected when I actually arrived, but this has been a positive and rewarding experience.
How would you describe your accommodation, meals, security, friendliness quality, others?
Accommodation: we had electricity which was surprising. A bed, fan, 2 separate rooms, couch. It  seemed like a nicer house in Kasoa.
Meals: different, very spicy but usually good.
Security: I felt very safe. We were able to lock the door to our room. The people are friendly and walking with just Becky was fine.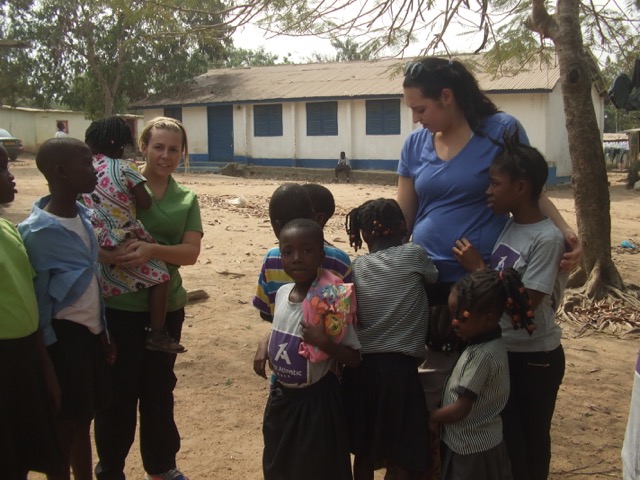 What was your favorite memory of the trip?
Program: I enjoyed working at the orphanage. Being able to teach and see they were learning was so rewarding. Playing games, talking to them and getting to know all of them was even better. They are all so sweet.
Host family: being able to visit tourist spots together, playing uno.
Country: seeing different parts of Ghana. Cape Coast castle and the Kakum National Forest was beautiful and so much fun.
How was the ABV USA support prior traveling?
Sarah helped me most – I had a lot of questions. She replied quickly but I do wish I received more information about the program so I would have been better prepared – this was my first volunteer abroad experience.
8.1 What do you think about the reservation system online?
Easy, self explanatory
Who did you find abroaderview website and what keywords did you use?
 A friend who also volunteered told me, I googled "a broader view"
Are you willing to speak to other potential ABV volunteers?
 Yes.