Volunteer review Brian Newyear in Honduras La Ceiba PreMed program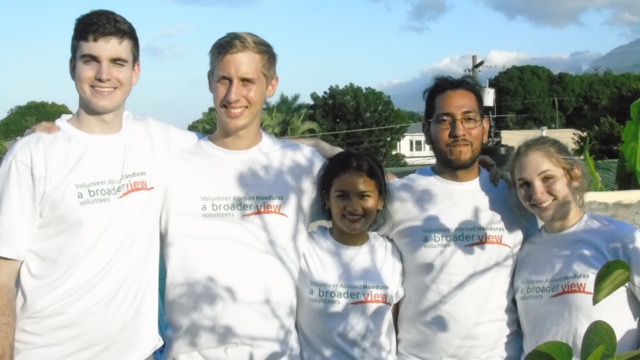 1.-How was the local ABV Coordinator and the support provided in-country?
I lived with Rafael, who is your in country support and coordinator. He was by far the best host I could've had. Very helpful, generous, and willing to fix you're Spanish.
2- What was the most surprising thing you experienced?
At the program: The things you are allowed to do is crazy. As soon as you feel comfortable in doing it by yourself they will give you the reins. I sutured multiple wounds, took out stitches, cleaned deep lacerations and diabetic ulcers, casted broken arms and legs, and watched numerous surgeries.
At the accommodation: How nice the house I was living in really was. It was definitely the middle to upper class in the city so the accommodations were very nice.
About the country: How friendly all the locals are. They are as eager to learn about you as you are to learn about them. They treat you with hospitality and kindness.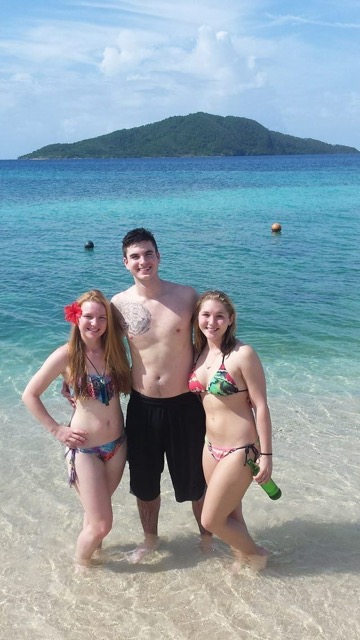 3- What was most difficult to experience?
At the program: The lack of supplies is sad. In the clinic most of the time they don't have bed sheets and just bring in one person after another even if the previous person had a deep ulcer cleaning or abscess drainage. The rooms have no air conditioning so you sweat all day; the beds the patients stay on are ripped and broken. And the patients must bring in supplies to get treated like with a catheter insertion because the clinic can't afford to insert it and have the patient pay them back, they must bring it themselves
At the accommodation: The portion sizes of food were a little smaller than I have been used to so I just settled with eating those. Every now and then I would go get food at the local mall or street vendor.
The country: One thing I will never forget is how almost all the houses that could afford them would have extremely high fences or security measures. Some even looked like prisons with barbed wire. This is all to prevent burglary and theft, but it's very different knowing we have open yards and houses next to one another in the states. There were also some things I saw that was heart breaking like a horse walking on the side walk with every bone showing. Something that really bothered me was when I worked an overnight shift at the hospital. I went outside at 4am to get a snack and noticed a woman shivering under this tin shelter outside the hospital gates. It had been raining all day and it had been the coldest night since I have been there. She looked like she didn't bath in a month and was beyond skinny. I bought her water and some bread cakes to help her out, but it was hard to see. The locals live with people like this all the time so it doesn't phase them to see someone struggling this bad. They look the other way most of the time. We have homeless people in the states, but compared to these people they have it good.
4- Any tips for future volunteers…
Clothing: no sweater or sweatshirt needed. Its very hot and humid even in December. Bring shorts and shirts and some nice clothes to go out to clubs and bars.
Donations: Medical supplies, lots of medical supplies. If that is not an option then bring a cash donation.
Weather: The days are hot and humid. The nights are breezy and humid. Its always humid so be prepared to sweat, but other than that the weather here is gorgeous.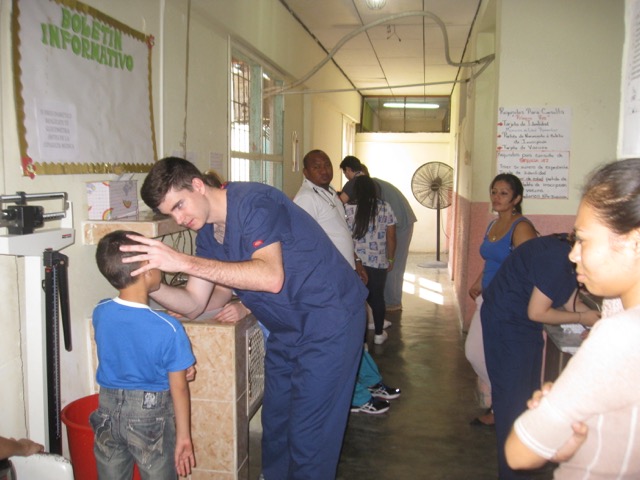 4.1-Other things volunteers should know:
a.- You will pay for your own taxi to and from the hospital. Its 25 lempiras each way which is about a dollar.
b.- The food is all local based around rice, beans, and plantains
5- Personal Paragraph (ABV Program Testimonial), don't leave blank:
This was an amazing trip for me and I would recommend it to anyone considering a future in medicine. You will see and do things you never thought possible being an undergrad and hopefully it will help solidify your career path in medicine. After this trip I realized medicine is for me and I want to pursue medical school. I also realized OB-GYN is not for me. I was really fascinated with emergency trauma and surgery. In the ER we saw gunshot victims, stab victims, firework victims, and many motor accident victims. You will see some things here you are not prepared for like possibly witnessing death. Seeing someone die was hard for me, but it is part of life and you have to realize there are more people who need help so you need to move on and be focused on them.
6- What was your favorite memory of this trip?
Program: aside from the medical aspect, I became very good friends with the other volunteers. Every weekend we went to different locations and traveled around Honduras. I would recommend Cayos Cochinos which is an island where survivor was filmed and also Utila which is a big party island.
Country: How absolutely beautiful Honduras is. It is so scenic and by far the most beautiful place I have ever been.
7.- How was the ABV USA support prior traveling?
Communication (Phone/emails/Online chat): It was alright, I didn't keep too much track of that prior to departure but if I ever called sarah she was available to talk.
Website Information: The website is good and its nice to see reviews from volunteers to get feedback and reassurance about a location-program.
8 – Are you willing to speak to other potential ABV volunteers?
Yes, I don't use email often so you will have to call me.
9 – Can you tell us how did you find or know about A Broader View?
Google