Review Volunteer Emily Goodwin in Honduras La Ceiba PreMedical program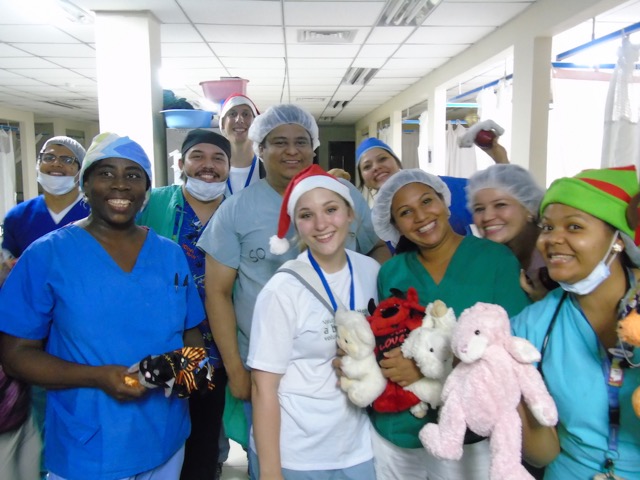 1.-How was the local ABV Coordinator and the support provided in-country?
My local ABV coordinator, was really awesome. He definitely made sure that we felt like we were in our own house and really cared about what we wanted to accomplish during our time here. The hospital and clinic staff were all very welcoming and allowed us to learn many useful skills. And surprisingly, a few of the hospital doctors spoke some English, so that was helpful on a day to day basis.
2- What was the most surprising thing you experienced?
At the program: The most surprising thing I experienced at the program sites were the lack of supplies and what we know as empathy. Most of the nurses and doctors were continuously using supplies incorrectly because they simply did not have the correct tools for the job. Also, they were really rough with the patients as far as cleaning wounds, removal of sutures, or natural births go. I suspect they were never taught bedside manner in their coursework.
At the accommodation: At the accommodation, the most surprising thing was the fact that you cannot flush toilet paper. You have to throw toilet paper into a waste basket after you use it.
About the country: There were several things that surprised me about the country including the driving, amount of homeless people, and stray animals. The people here drive without laws I am pretty sure. They just zoom around each other and squeeze into traffic. It is like nothing I have ever seen. This explains why we see so many vehicle injuries in the hospital. Also, there are homeless people everywhere here. There are a few that sit outside the hospital, we gave them our leftover food one day. And there are several stray animals out on the streets daily. I was walking with a friend one day and we saw this skinny horse just walking along the side of the road, and he had an open wound on his back. They do not currently have laws protecting animals here, to my knowledge.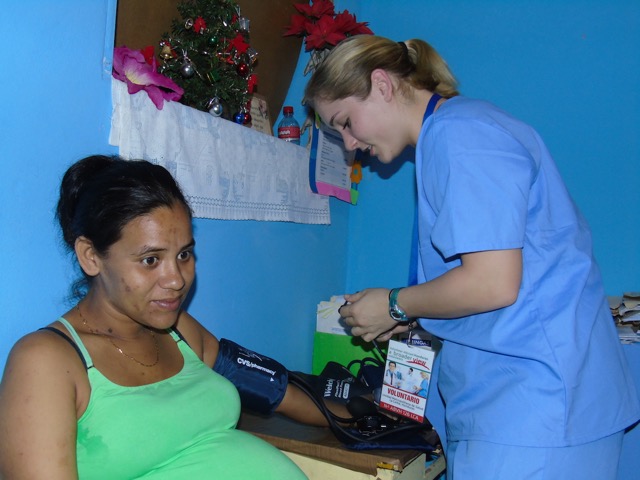 3- What was most difficult to experience?
At the program: It was most difficult for me to see how little anesthesia they use here. It is not because they are being mean, they simply do not have the amounts of anesthesia required. So people have to endure many procedures with little to no pain medicine.
At the accommodation: The cold showers were a little difficult. But they were not that bad on most days because it is so hot here.
The country: The country is really, really hot. And I was here in December. Places do not have air conditioning, so you are continuously sweating. Seriously, bring a lot of deodorant.
4- Any tips for future volunteers…
Clothing: Bring a few cute outfits for nights out and little weekend vacations that you will probably take. You will wear mostly scrubs during the week, but do not forget an outfit to sleep in. You need shorts and t-shirts besides that. They have a laundry mat that you can go to if you want, so do not worry about bringing an outfit for every single day you will be here.
Donations: They mainly need gloves, gauze and medical tape. These are the three main items that they were constantly running out of while we were here. Also you should bring bouffant caps, feet coverings and masks for surgery. And sterile gloves if you want to personally do anything with the patients like put in catheters or do sutures.
Weather: IT IS HOT. They do not have air conditioning. Bring loose clothes, cotton t-shirts, lots of deodorant. It is just plain HOT.
4.1-Other things volunteers should know:
a.- Bring money for taxi rides. Raphael will probably use his car if it is working, but it was broken while we were here and we had to pay about one dollar every time we took a taxi. Transportation is not included in the program.
b.- Try the orange juice in the baggies, it is the best orange juice on the planet. Also, eat the baleadas .They are life changing.
c.- There is a mall within walking distance, we went there almost every day. It is very similar to an American mall and has a grocery store attached.
d.- Do not drink water unless it is in a water bottle or in one of the water coolers around the house.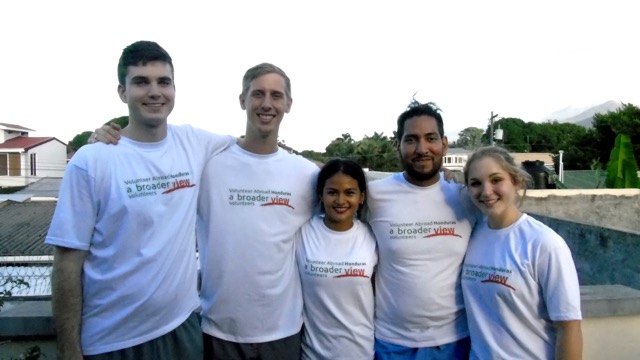 5- Personal Paragraph (ABV Program Testimonial), don't leave blank:
I would really recommend this program to anyone. It was my first time out of the country and I read a lot of bad stuff about Honduras on the internet, but I have had one of the best times of my life here. It was also my first time out of the country and I feel like it could definitely be a starter travel place for most anyone. The medical experiences I encountered in this trip cannot be paralleled anywhere. It is definitely a memory that will last a lifetime.
6- How would you describe your accommodation, meals and security:
I stayed with Raphael, the local ABV coordinator. He is awesome and the house is amazing! I expected some little shack, but I got way more. His house has several rooms, so a bunch of volunteers were all staying here at the same time which was a lot of fun. And the meals were delicious!!! You eat a lot of refried beans, eggs, tortillas and plantains. Everything is certainly worth trying. Do not get your plate and look at something on it and avoid it, that is not a very open way of experiencing the culture. Try everything at least twice, trust me. The security is good here, I always felt safe. The houses here are all gated up with spiked gates and some almost look like prison gates. That is kind of odd, but it is a normal thing here.
7- What was your favorite memory of this trip?
Program: My favorite memory during this trip in the program was being able to learn how to do so many small procedures like putting in a catheter, suturing, removing sutures, cleaning wounds and more. But most of all, meeting all of the volunteers has been amazing and I believe I have definitely made some lifelong friends. Without them here, this trip would have been completely different. And I will forever treasure the memories made with them here.
Country: I went on a few different excursions including to Pico Bonito for hiking and white water rafting, Cayos Cuchinos for snorkeling, and Utila. All of these trips I would recommend to future volunteers. They all show different aspects of the country and are a lot of fun!
8.- How was the ABV USA support prior traveling?
Communication (Phone/emails/Online chat):
They email a lot to keep you informed, so definitely check your emails regularly if you sign up for the program.
Website Information:
The website is a great tool to find reviews like this and to keep your application in check to make sure you have everything ready prior to travel. P.S. Do not buy travel/health insurance through your airline, just use the one on the ABV website. It will cover what you need and its cheaper.
9 – Are you willing to speak to other potential ABV volunteers?
Yes, I am definitely willing to speak with other volunteers. Just keep in mind that I have school, so if I do not respond immediately… Do not think I have forgotten you, just please be patient!
10 – Can you tell us how did you find or know about A Broader View?
I found this program by researching through different programs on the internet. I just googled something like - medical mission trips in Spanish speaking countries.