Review Volunteer Janesa Chin in Honduras La Ceiba at the PreMed Program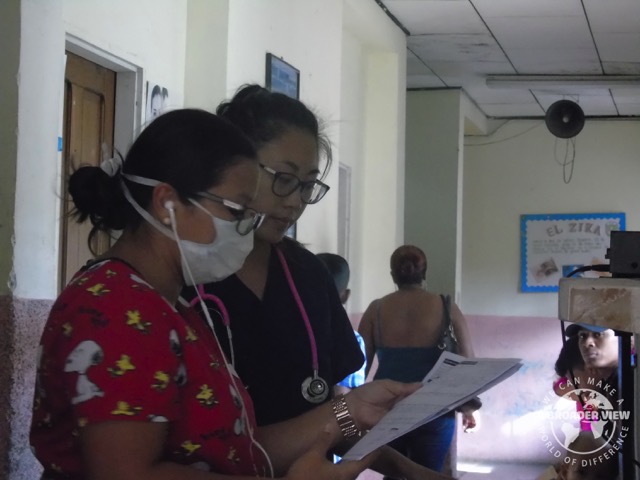 1.-How was the local ABV Coordinator and the support provided in-country?
Rafael made me feel really at home and welcomed. I felt really comfortable staying with him. I never had any issues. He was really flexible, and made sure I was happy and got the best possible experience out of the program!
2- What was the most surprising thing you experienced?
At the program: The most surprising thing about the program was the lack of supplies that were available at the clinic in which I volunteered. The Social Security hospital was a great experience. I got to watch many surgeries, and got to see some cool things!
At the accommodation: It was a lot nicer than I expected. Everything was really clean, which I really appreciated.
About the country: I was surprised how safe I felt. Before coming, I googled Honduras and it said it was a dangerous place to visit so I prepared myself for the worst. However, I never felt unsafe and felt perfectly comfortable walking with another person in the city.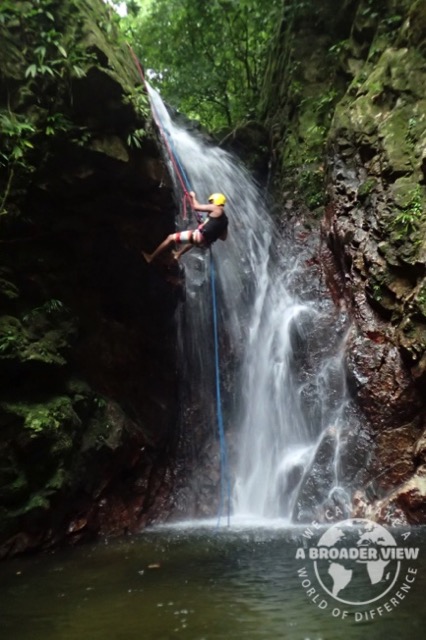 3- What was most difficult to experience?
At the program: I only had one time where I was not provided transportation and needed to find my own taxi ride home during my 3 week stay. (transportation is not included as stated in the website)
At the accommodation: I felt comfortable, and it was never hard to ask for what I needed. Although where I stayed had washers (pay for each wash), I still hand-washed some of my more expensive pieces, which was a little more difficult. Other than that, everything was provided.
The country: The most difficult thing was communicating with the locals. I depended on my Spanish that I learned in high school. I was really embarrassed to speak at first, but I told myself if I didn't try and fail, I would never learn.
4- Any tips for future volunteers…
Clothing: Make sure you bring tank tops, and 5 pairs of shorts! You're going to get sweaty, and it's nice to have clean clothes to change into. Bring lots of underwear, and socks. I would definitely bring comfortable walking shoes, shower shoes, and a pair of tennis shoes.
Donations: Bring boxes of gloves: S, M, and L, blood pressure cuffs, and a lot of gauze is good, too!
Weather: Make sure to bring sun screen, BUG SPRAY, and cortisone cream for when you get bit!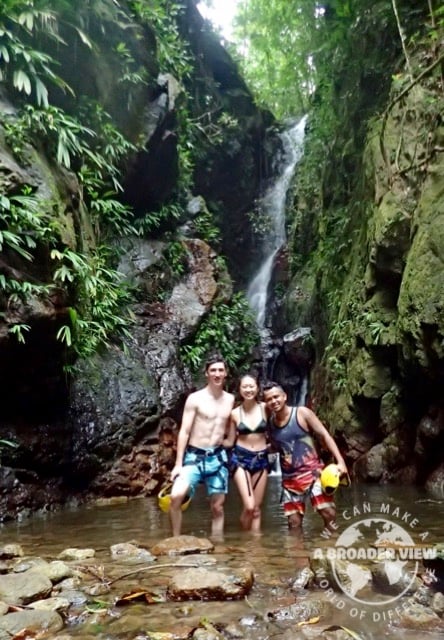 4.1-Other things volunteers should know:
Try different foods!

Balleadas became my comfort food here. So simple, but so delicious.

Go out, and explore on the weekends. Explore the cute cafes around town, and do some of the activities listed on the activities list

Definitely go zip lining through the jungle! That was maybe the most amazing, and memorable experience I had while I was here!

Go to the Golden palace—it's a Chinese restaurant in Honduras. So good! The seafood is so fresh.
Try to immerse yourself in the culture, and speak the language. If you don't try and fail, you'll seriously never pick up the language. Everyone is so friendly here so don't be embarrassed!
5- Personal Paragraph (ABV Program Testimonial):
My time here in Honduras has been more than amazing. I was actually really reluctant to travel internationally alone. However, the people I met while I've been here has really made my trip that much more special. I have been able to watch the most amazing surgeries, and was able to assist in delivering a baby! Not only has my volunteering experience been so rewarding, but I enjoyed all the activities I was able to participate in on the weekends. I had the opportunity to travel to Cayos Cachino, go zip lining, white water rafting, and waterfall repelling! My trip in Honduras has been everything I wanted, and more!
6- What was your favorite memory of this trip?
Program: My favorite memory while volunteering was when I got to help deliver the baby, and cut its umbilical cord. It was such an amazing opportunity!
Country: I loved zip lining through the jungle, because after zip lining I got to hang out in the hot springs for the rest of the afternoon! It was such a relaxing, and fun day.
7.- How was the ABV USA support prior traveling? Communication (Phone/emails/Online chat):
I got an email asking how I was.
Website Information:
I appreciated the overview of my stay in Honduras, and all the contact numbers I could call in case of an emergency. It was nice being able to just screenshot that page to give to my parents. Everything was very organized.
8 – Are you willing to speak to other potential ABV volunteers?
If potential ABV volunteers needed advice or had questions about the program, I would be more than willing to answer their questions.
9 – Can you tell us how did you find or know about A Broader View?
I found this program through a friend. She told me about A broader view after she went to Honduras for 1 week during winter break last year. She told me how much she loved it, so I thought I'd give it a try, and it has been the best decision I have made for myself!