Review Volunteer Seth Cowden in Honduras La Ceiba at the Health Care program.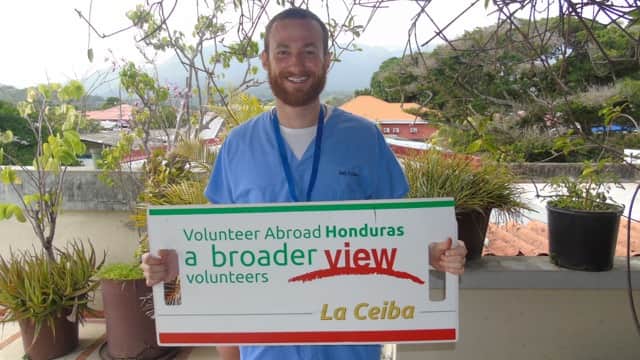 1.-How was the local ABV Coordinator and the support provided in-country?
Everything was great, coming here I thought I would be staying in another house near the coordinator but I was pleased to see I was living in his house.
2- What was the most surprising thing you experienced?
At the program: nothing was too surprising but if I had to choose I would say the most surprising thing for me was being able to work without things that I am accustomed to working with such as a suction for the blood and saliva and certain instruments. I was also partially surprised by how much freedom they gave me. I have extracted many teeth in the US, but here they gave me a chair as if I was already a dentist and just let me work and helped me when I needed help. It was nice. 
At the accommodation: I was surprised to be living in a place with other ABV volunteers, which was nice as it was more fun to interact with them on a daily basis although my learning of the Spanish language probably suffered from it. I was also very surprised to have wifi. 
About the country: I did some research and I have been to Honduras before so I wasn't too surprised, but I guess the size of the city and the ability to walk to most places was nice. The mall did surprise me with the AC and the resemblance to a mall in the states The views from the house's terrace are more than I could ask for.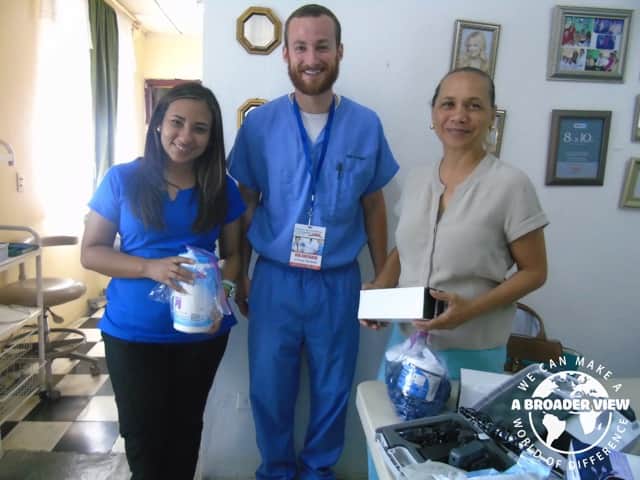 3- What was most difficult to experience?
At the program: The language barrier. All the other dentists were extremely nice and slowed down their speech to talk to me, but I wish my Spanish was a lot more proficient. 
At the accommodation: the heat was the most difficult for me, but even that wasn't too bad. Every bedroom has a fan and your body acclimates after a couple days. 
The country: I experienced a case of traveler's diarrhea that I might've gotten from an excursion during the weekend or the water but it passed after a couple of days and the pharmacy has everything you need.
4- Any tips for future volunteers…
Clothing: two pairs of shoes as one might get wet if you do an excursion to the mountains. 
Donations:  for dental they have most of the supplies, but definitely bring your own gloves, masks, Clorox wipes, anesthetic (or you can buy it here), and if you have your own loupes or a headlight I would recommend bringing it. I brought my hand pieces but they didn't fit the chair's unit. 
Weather: hot, rainy, windy. I would say it rained about every other day around 3-6.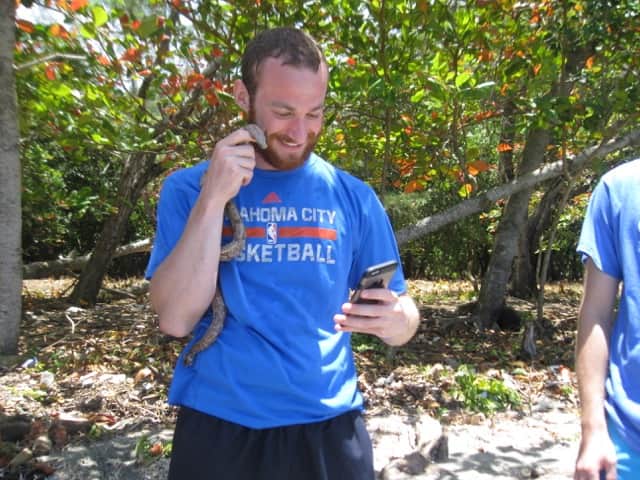 4.1-Other things volunteers should know:
a.-  if you read about Honduras you will find out about the danger in larger cities, but if you are smart and stay with fellow volunteers, and follow the guidelines I doubt you will have any problems. 
b.- the people are nice, and the food is great (assuming you like rice, beans, and tortillas)
c.- whether it be the beach or the mountains, there is so much to do and see on the weekends. 
d.- the mall and grocery store has American products so I would save the weight in your bag and buy your toiletries here such as soap, shampoo, special toilet paper if you desire, etc.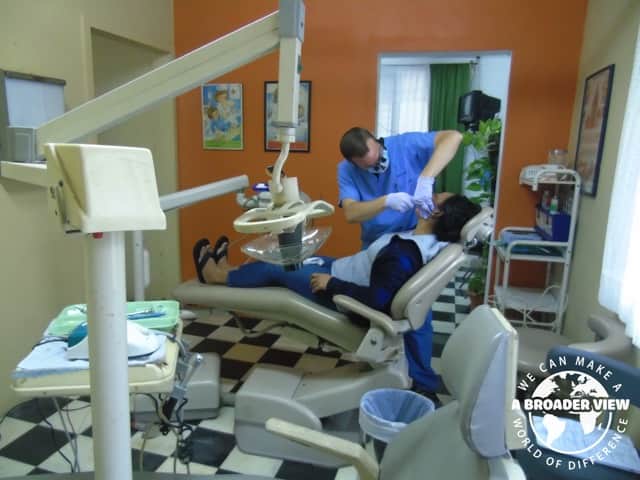 5- Personal Paragraph (ABV Program Testimonial), don't leave blank:
I am in my last year of dental school and the main reason I came to La Ceiba was to learn as much Spanish as I can in three weeks while giving back and improving my dental skills. In the clinic I worked with some great dentists who were willing to teach this gringo as much in Spanish as possible. At the clinic I mostly extracted teeth, which is what I expected to do. I developed a good relationship with my fellow volunteers that I met in La Ceiba. My Spanish, although still horrible, has improved a lot in a short amount of time, and I am very fortunate to have had an amazing teacher. The one on one Spanish lessons were very beneficial.  I have had more fun than I anticipated with all the excursions and time spent with the other volunteers. All in all it was a great cultural and personal experience and although it might not be for everyone, I would highly recommend La Ceiba to others. 
6- How would you describe your accommodation, meals and security:
The accommodation meals and security has been great. The house has a gate so I feel secure, and it is in a nicer area of town. The accommodation has been great as well. I actually took the room of the coordinators son, so I felt bad for doing so, but he was so nice about it. The room had its own shower and toilet which was more than I expected. The meals were amazing. I personally love the Honduran food, so there wasn't a single meal that wasn't delicious.
 7- What was your favorite memory of this trip?
Program:  The brigade with the Army and Navy was fun as well as the daily interaction with the patients in the old hospital. Almost every patient stood up and shook my hand after all the pressure and I am sure some pain I have them when I was pulling their teeth. The people were so gracious. 
Country:  Even though I might have caught my travelers' diarrhea at Cayos Cuchinos, it was worth it. The waters and views were some of the most amazing I have ever seen. The rafting and all the other mountain excursions were so fun and adventurous as well. The landscape near La Ceiba is truly a paradise.
8.- How was the ABV USA support prior traveling?
Communication (Phone/emails/Online chat): 
 I only contacted people via email, but the email support was good. I always got a response within 24 hours which is all I could ask for. 
Website Information: 
 The website was informative and easy to navigate.
9 – Are you willing to speak to other potential ABV volunteers? 
 Yes
10 – Can you tell us how did you find or know about A Broader View?
I literally found A Broader View by searching on google for volunteer projects. I thought about doing some kind of dentist without borders but the time commitment was too much. A broader view had great reviews and it was exactly what I wanted. I was between 3 cities and support recommend La Ceiba as it would be the best bet for me to have the most hands on aspects while still learning Spanish as an intermediate/beginner.