Review Volunteer Brittany Montuori in India Udaipur at the Animal Shelter Program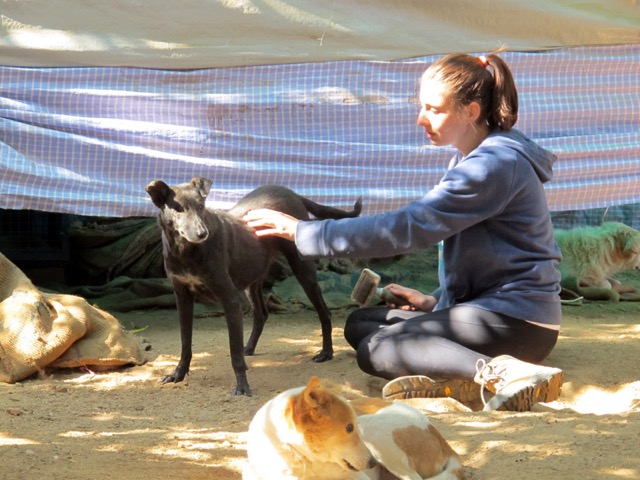 1- How was the local ABV Coordinator/staff and the support provided in-country?-
It was very good. They were very helpful when any questions or issues came up.
2- What was the most surprising thing you experienced?-
Dealing with cows in hospice. I was surprised that no matter how much pain the animal was in they could not euthanize it and end its suffering. I understand why they couldn't from a cultural perspective but it was hard to adjust to.
3- What was the most challenging thing you experienced?-
Before the trip the most challenging thing was gaining a visa. During the trip the most challenging thing was adjusting to the roads/traffic in India.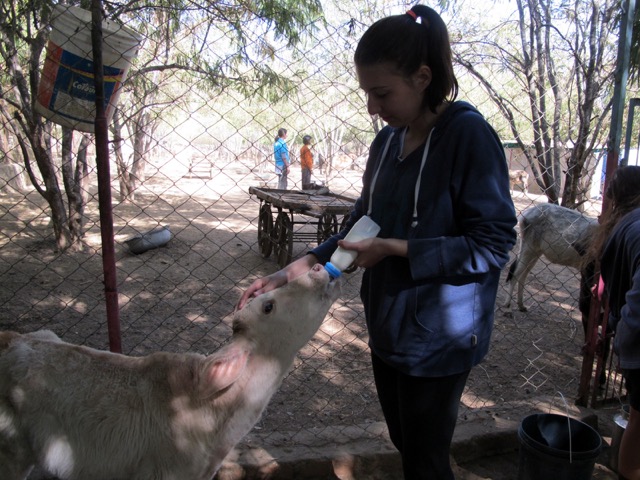 4- Any tips for future volunteers… (clothing, travel, personal items, donations)
1. Check the weather/temperature in the area you're traveling to before you pack so you know what types you'll need.
2. Even if you don't use all the items/clothing you bring it's good to be prepared. Bring doubles of toiletries just in case and you can always leave items behind.
3. Try to do as many things as possible.
4. Stay open minded it will make the whole experience better.
5.1-Other things volunteers should know before coming here:
a. It can get cold at night so bring some warm things.
b. People will stare at you if you look like a foreigner but it's not personal. They may even ask for pictures with you.
c. Depending on your native country gaining a visa may be a tedious and stressful experience so get that done as soon as possible.
d. The volunteer house has toilet paper but always bring some with you when you go out, as not many bathrooms will have it.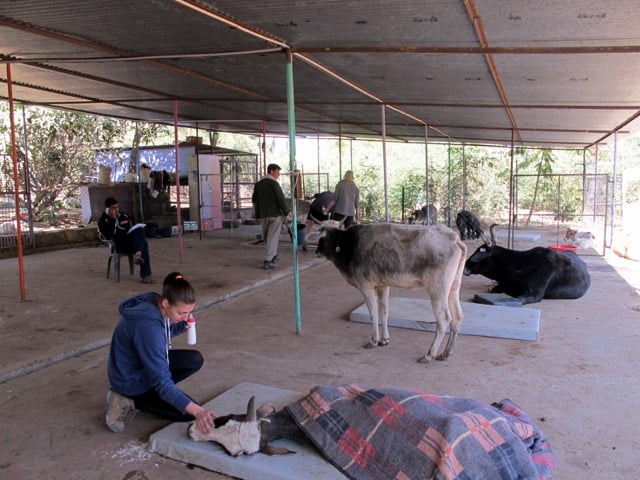 6- Personal Paragraph about the experience (ABV Program Testimonial):
I got exactly what I was hoping for when I booked this trip. I learned a lot about how to help injured and disable animals while also learning about a new culture. It was a whole new adventure everyday and I am already planning a second trip to India.
7- How would you describe your accommodation, meals, security, friendliness, quality others:-
The accommodations where nice. Everything was very clean and well kept. It has all the basics things you need like toilet paper, drinking water, hot water, and clean bed sheets. The security was very good. Each closet in the room has a lock and each room has a lock. Even the doors to the stairwells have locks. The friendliness was great and the hosts were always willing to answer any questions. The food was really good and never made me sick. The kitchen is open at all times as well so if you want tea or a snack you can grab it whenever.
8- What was your favorite memory of this trip?:-
A dog who had been shy for a while finally let me pet her. It felt really good to gain the animals trust.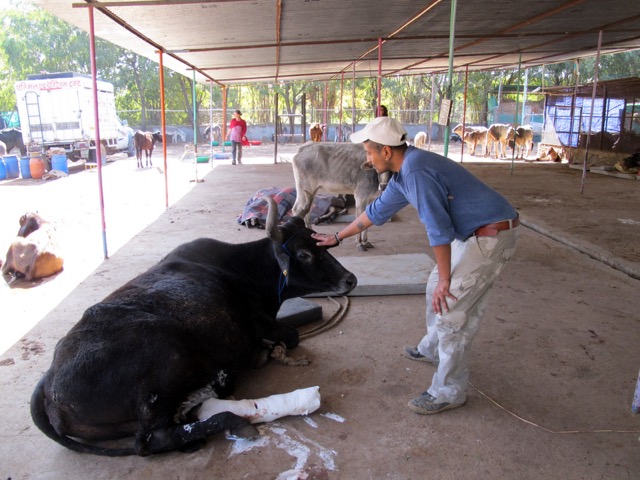 9- How was the ABV USA support prior traveling?
Sarah helped me. She always responded very fast and was helpful in answering any questions.
9.1- What do you think about the reservation system online?-
It was helpful and easy to understand. In general I think it made the whole process of planning go more smoothly.
9.2- Who did you find Abroaderview website (keywords, search engine, word mouth to mouth, recommended by .., other)-
I had seen it from Google searches but also a family friend had recommended the program.
10 – Are you willing to speak to other potential ABV volunteers?-
Yes