Volunteer Name: Olivia DiNola
Project Location: Kathmandu, Nepal
Volunteered At: Community Hospital and Village Service Center
What was your favorite memory of this trip? My favorite memory consists of several different memories: The look on people's faces when they realized we were there to help them with their medical needs. In the village, people walked up to 6 hours just to be seen by a doctor, so when they realized that there were 4 people waiting to help them out, you could see the worry lift off their faces.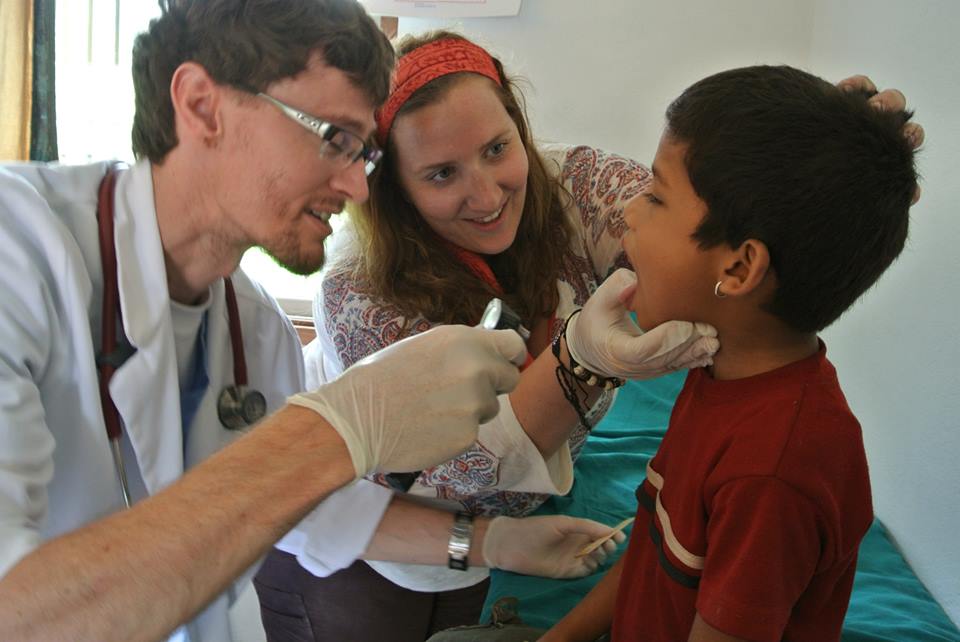 What was the most difficult thing you experienced? Within the Kathmandu area, I had a difficult time getting over how rude people could be to someone that was there to do them a favor. As a Caucasian woman, obviously, I was prepared to be stared at. But I did not expect rude, hurtful comments due to my larger body-size. This was something that bothered me for the first few days, but I realized that it is due to non-education as well as non-exposure such as here in the United States.
What was the one thing you wished you were better prepared for? Due to constant research and going over the Orientation packet, I felt that I was pretty prepared. Nothing really shocked me as I thought it would. Honestly, the Orientation packet covered everything.
Any tips for future volunteers… (clothing, travel, personal items, donations, sightseeing etc) Definitely, take a trip to Pokhara, it was one of the best trips I had (Absolutely beautiful!). I packed very little, which was actually helpful. I ended up buying a lot of clothes there rather than bringing my own. There is a place for you to get your laundry done for just 50 Nepali rupees per item ($0.50 American). Bring disposable masks. When you are walking on the streets, taking a taxi, or riding a bus, your lungs just can't take it. If you are working in the hospitals, bring gloves that fit your hands. They are very limited on gloves, as actually barely use them (So you can donate some too!)
How would you describe/rate your experience working with the ABV staff in the USA? I dealt with Sarah mainly, and she was extremely helpful. I was so calm and collected going on this trip because of all the information she gave me. She answered questions fast and in great detail that I never had a moment of worry.
How were the local ABV Director and the support provided in-country? To be honest, I had some trust issues when I first arrived due to stories from other volunteers that were staying there. I never had a problem, and the director that was present, Manisha, was very helpful and always there.
Personal Paragraph (ABV Program Testimonial): My trip to Kathmandu has been one of the most humbling trips I have ever taken. I am so grateful for all that I have back here at home when it comes to healthcare. There were so many people that we were able to help which was so rewarding. This experience is something I will remember for the rest of my life, and I look forward to traveling to this beautiful country again.
Are you willing to speak to other potential ABV volunteers? Absolutely!