Review Volunteer Alex Chiu in Nepal Kathmandu at the PreMed Program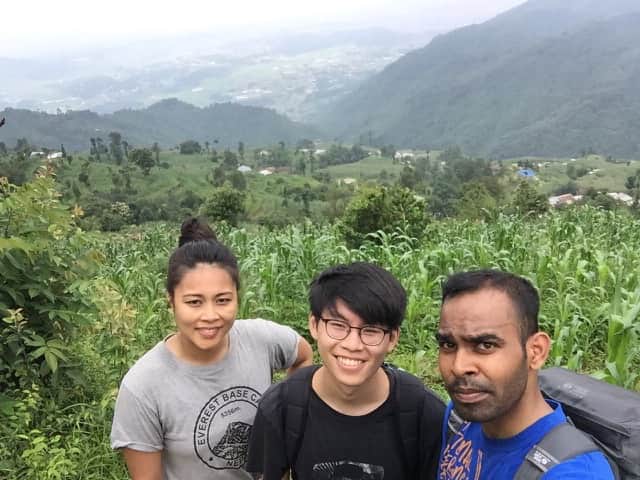 How was the local Coordinator and the staff and the support provided in-country?
The local coordinator and his family were a wonderful asset during my time in Nepal. Not only were they courteous and willing to help out when and wherever I needed it, they were a treat to talk to at anytime. They helped me get situated and provided delicious meal, every morning and night.
What was the most surprising thing you experienced while in the program?
 It's hard to pinpoint the most surprising thing as Nepal is quite different to America. From the free roaming cows, horning off crowded buses, all the way & the way that the hospital uses its limited resources, much of it I've seen here is a surprise.  
What was most difficult thing you experienced while in the program?
The most difficult thing is probably getting accustomed to the road and transport. The roads are pretty dusty and during the rain they become river of mud and the buses are often crowded and drive relatively roughly. But honestly, these issues are almost non-issues and take almost no time to adapt to.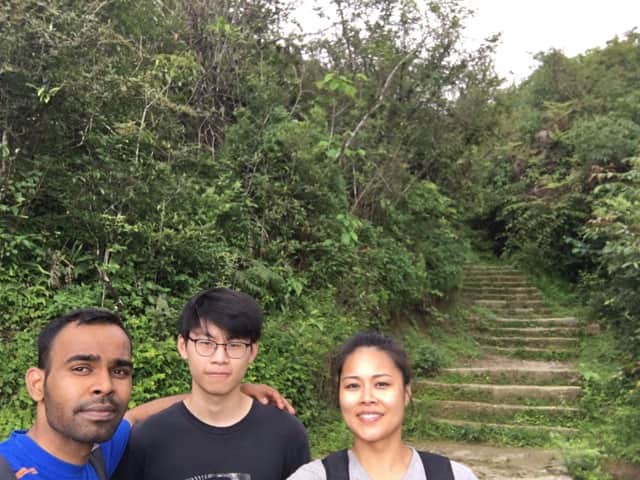 Any tips for future volunteers….(clothing, travel information, packing, sightseeing, donations)
First and foremost, I think that if you are going to travel all the way to Nepal, you should go and     see the country. The landscape just outside at Kathmandu is rife with beautiful mountains and valleys, so go on a hike/trek. If there is no time there are single day treks in abundance with in bussing distance.
4.1. Other things volunteers should know:
Should pack relatively light as anything that you might need can easily be purchased cost effectively around Kathmandu
5. Personal paragraph (volunteer program testimonial):
I had an excellent experience here in Nepal and it isn't something that I would trade away. I got to experience so much of Nepal's culture and so much at the hospital that I probably wouldn't get to see elsewhere. Everyone here is extremely nice and accommodating. It is experience that is without regret.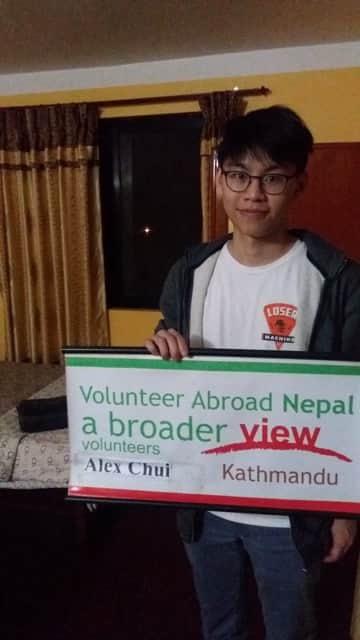 6. How would you describe your accommodation, meals, security?
The accommodations were pretty good, especially if you compare it to the other house nearly. There are lights 24 hours a day and electricity stored for times that the power would normally be off. The toilet is western, so pretty much normal. The meals were ample and often too large, but very tasty and security was never an issue.
7. What was your memory of this trip?
Overall my memory of the trip will be a pretty positive one. I've gotten to see and experience more than I could have bargained for. Ultimately, I am glad that I've gotten everything that I have here.
8. How was the information you received from ABV prior to traveling? (Emails, website, support) was there anything missing or should be included to prepare other volunteers?
It was adequate. There was plenty but I found out upon arrival or living my trip here. But honestly, just jump into it, it probably won't be something that you'll may reach. Do you own research about the country, language, food, weather, don't just come knowing the basics.
9. Are you willing to speak to other potential ABV volunteers about your volunteer experience?
Sure.