Volunteer Name: Emma Cunningham
Project Location: Kathmandu, Nepal
Volunteered at: Pre-medical project and woman's support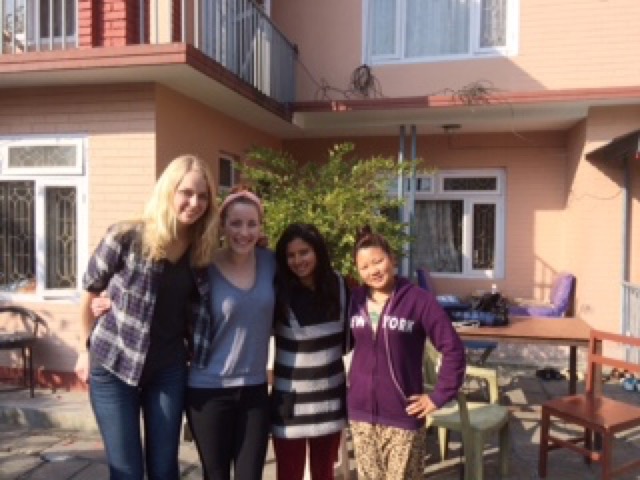 1- How were the local ABV Coordinator and the support provided in-country?
The support provided by ABV in the country was amazing. We had a flight delay on the way there so we called the ABV number we were provided and they took care of making sure everyone in the country new.  Once we were in the country, we were so well taken care of and I never felt we needed anything we weren't provided.  ABV was very well organized and I felt very comfortable during my time in Nepal.
2- What was the most surprising thing you experienced?
I was most surprised by the genuine kindness and hospitality I experienced from the people I met in Nepal.  Both the native Nepalese and foreigners alike that I met there were incredible.  I had very few negative experiences with the people that I met; nearly everyone was open and willing to help out if we needed anything.
3- What was most difficult to experience?
The most difficult thing to experience was seeing kids on the street begging for money and having to pass them by.  We were told that many of these children have been purposefully dirtied and taught to beg for money and that many of them don't actually need it.  In Nepali culture, the extended family is expected to take care of the relative in need.  So these kids were most likely taken care of, but it was very difficult for me to pass them by without giving them anything.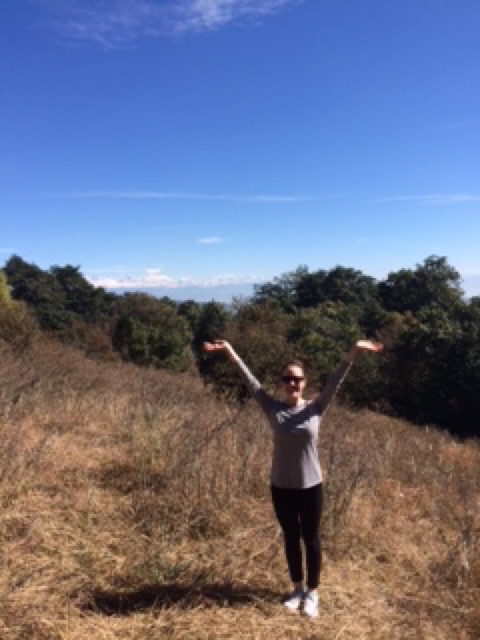 4- Any tips for future volunteers… (clothing, travel, personal items, donations)

If volunteers are pre-med, I would suggest bringing a lab coat and some nicer clothes to wear to the hospital.  We were pre-nursing, so scrubs were perfect, but if they plan to hang out mostly with doctors, lab coats will help them fit in a bit better.  I would especially suggest this for women going as this will help them get a bit more respect.  I would also suggest checking with someone at the farm and seeing what donations they need at the time.  We bought all our donations in the country and they were very inexpensive, that way we knew exactly what they would need.
4.1-Other things volunteers should know:

a.- Bring oral rehydration tablets if you can find them.

b.- Take a trip out to the farm or somewhere outside of Kathmandu to see a bit more of the country (and get away from the city noise and pollution for a while).

c.- Ask the sisters and other volunteers what they would suggest you see while you are there.  They led us to some great things!

d.- In Nepali culture, they do not say goodbye, so don't be surprised when they don't say as formal of a goodbye as you are used to.
5- Personal Paragraph (ABV Program Testimonial):
I truly fell in love with Nepal: it's people, it's culture, it's beauty.  I was only there for two weeks, which left me with a desire to go again.  There was no way to see all that I wanted to, but I had the most amazing experiences in my short time there.  I learned about the medical system in Nepal, while also learning about their culture and current economic and political state.  It is difficult, to sum up, my time there, but I would highly recommend Nepal to anyone wanting to travel abroad.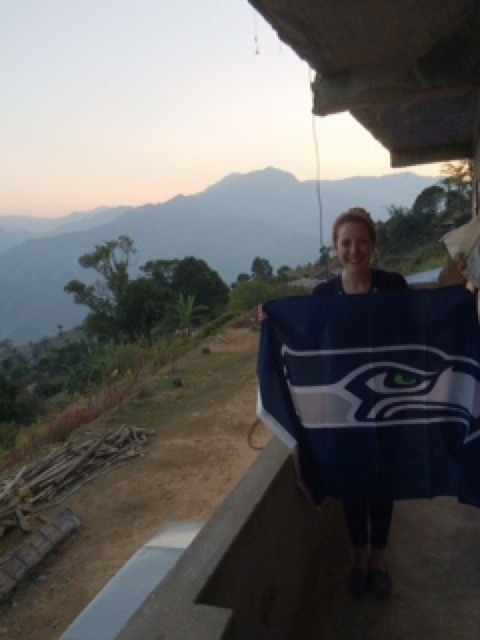 6- How would you describe your accommodation, meals, security (e: host family, on-site, shared)
AMAZING.  The sisters took such great care of us while we were there.  Not only did they pick us up from the airport and feed us, but they would also call us cabs from people they knew when we were going long distances, help us set up accommodations for longer trips, and help us with whatever else we needed when we were there.  I never felt unsafe or neglected during my time in Nepal.
7- What was your favorite memory of this trip?
It is impossible to pick out my favorite part of the trip but some of my favorite days were the ones I spent out at the farm.  We went out to spend Christmas with the sisters and other volunteers.  The scenery was stunning, the people were wonderful, and the pace was slow but still productive.  I wish I could have spent more time out there.
8.- How was the ABV USA support prior traveling?
ABV USA support was truly wonderful prior to traveling.  Sarah answered my emails quickly and made sure we had all the information we needed before we left the country.
9 – Are you willing to speak to other potential ABV volunteers
Absolutely!