Review Volunteer Kathryn Domingo in NEPAL Kathmandu at the Health Care program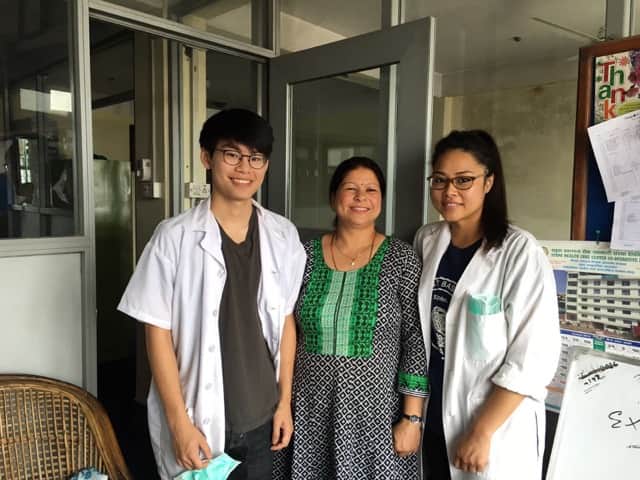 How was the local Coordinator and the staff and the support provided in-country?
The coordinator and staff were very accommodating and supportive when it came to my and volunteer placement. Any question that I had- whether it was about culture or clinical questions – were answered thoroughly and with confidence.
What was the most surprising thing you experienced while in the program?
I knew almost nothing about Nepali culture and people. The most surprising thing that I experienced was that I was always mistaken as being Nepalese. Still, it was an honor because the people and culture are beautiful.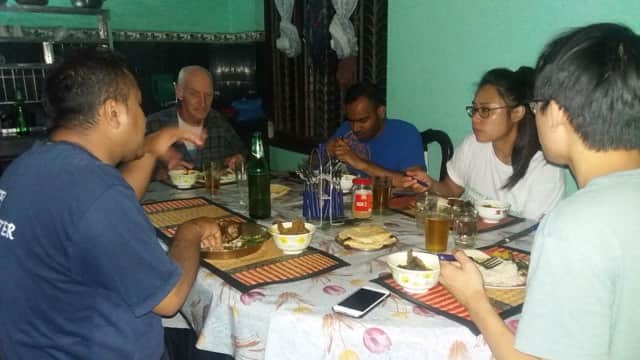 What was the most difficult thing you experienced while in the program?
The most difficult thing was eating so much rice. The food is very delicious and amazing, and I really enjoyed all of the different dishes and spices. I'm going to miss Nepalese food.
Any tips for future volunteers….(clothing, travel information, packing, sightseeing, donations)
Try to get in contact with someone that has been abroad, especially to a developing country a lot of things that you see and experience may come as shock, but having that exposure now becomes more aware of other parts of the world.
Other things volunteers should know:
Take lots of bug spray. My first weekend here I was bit, and it got very swollen. Luckily, I was able to find some antihistamines.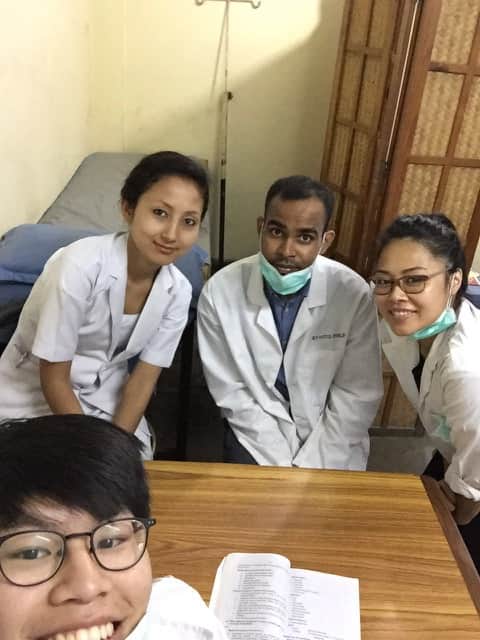 Personal Paragraph (volunteer program testimonial):
Looking in retrospect, I feel like I've done so much during my stay in Nepal the whole experience definitely surpassed any and all expectations I had prior to coming here. I gained so much in such a short amount of time from exploring and discovering the beautiful culture, people, and nature of Nepal to volunteering my time and gaining real hards on experience in various departments at the hospital.    
How would you describe your accommodation, meals, security?
Accommodation, meals, security were all more than adequate. I felt very safe thought the whole time I was in Nepal.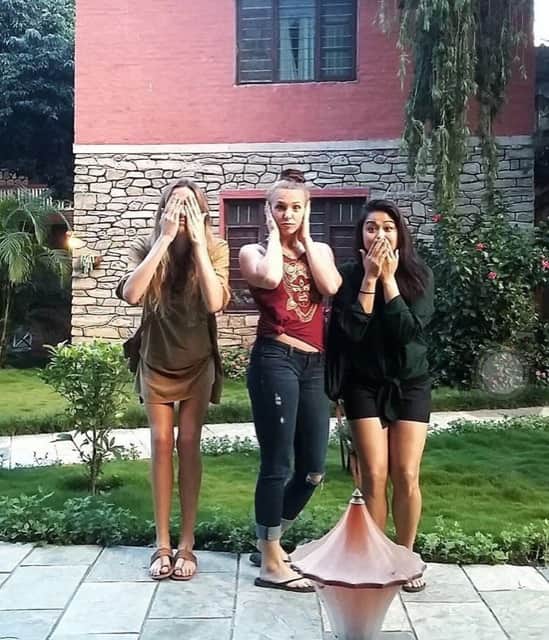 What was your memory of this trip?
The most significant aspect of this whole experience has been forging such close bonds with everyone I've crossed paths with during my journey. The sincerity and welcoming attitude of the other volunteers, hospital staff, and especially the host family made my Nepal trips a special experience that I will always remember.
How was the information you received from ABV prior to traveling? (Emails, website, Support) was there anything missing or should be included to prepare other volunteers?
The information was adequate I do wish I could have spoken to another volunteer, the local coordinator prior to traveling in case I forgot to bring anything important.
ABV: Volunteers have in the ABV account a tab "Volunteers in Country" they can see there one week prior traveling the names and emails of volunteers in country.
Are you willing to speak to other potential ABV volunteers about your volunteer experience? Yes.