Getting settled into the host home made the experience a bit more comfortable as did beginning with the children program.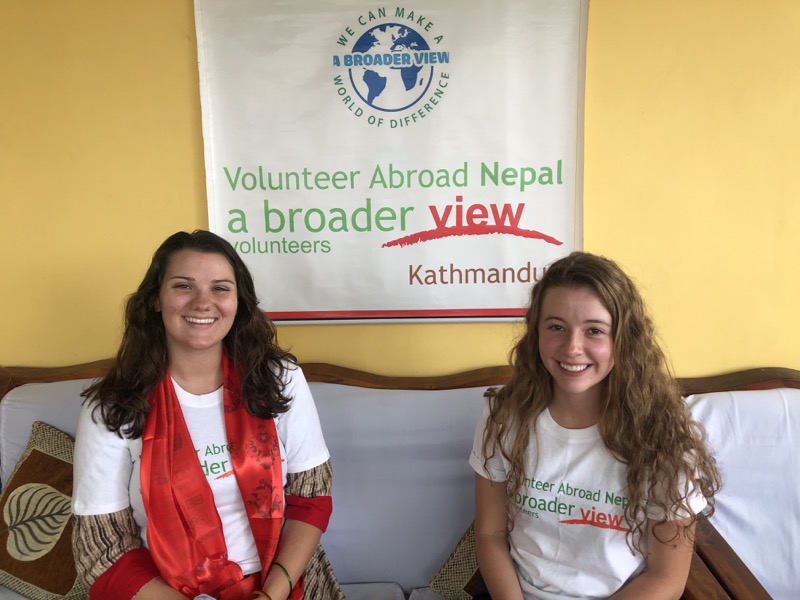 1. Hi tell us about you:
Full name (first and last): Jacquelyn Galloway
Age: 19
What do you do (study or work, where): Biomedical at University of Iowa
Where are you from (city and country): Rio Rancho, New Mexico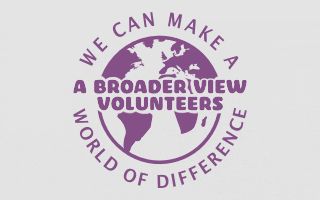 Volunteer Nepal Kathmandu Review Jacquelyn Disabled Orphanage Programs
1.1 Why did you choose to volunteer in Nepal Kathmandu, what program(s) are you doing and why?
Why Nepal: I have always been interested in Asian culture and wanted to experience a life so very different than my own while making a difference in kid's lives.
What program: Disabled children's centre
Why this program: My father is a special education teacher so I have been around disabled children for a long time. Seeing the smile on the children's faces when you help them accomplish even the smallest things is worth every cent and the long days.
2. What was the most surprising thing you experienced while in the program?
Program: i was surprised at how independent all the children at the centre are. I was expecting to have to help then with more activities and basic movements but not only did they prove to be very able, but excelled at many things.
Host Family: I was not really surprised with much of the host family, they were as expected. Kind, generous, giving, caring and provided a great home and atmosphere.
Country: Having never travelled outside of the US before, I found everything surprising. The change in culture, weather, societal behaviors, infrastructure, landscape and community only name a few.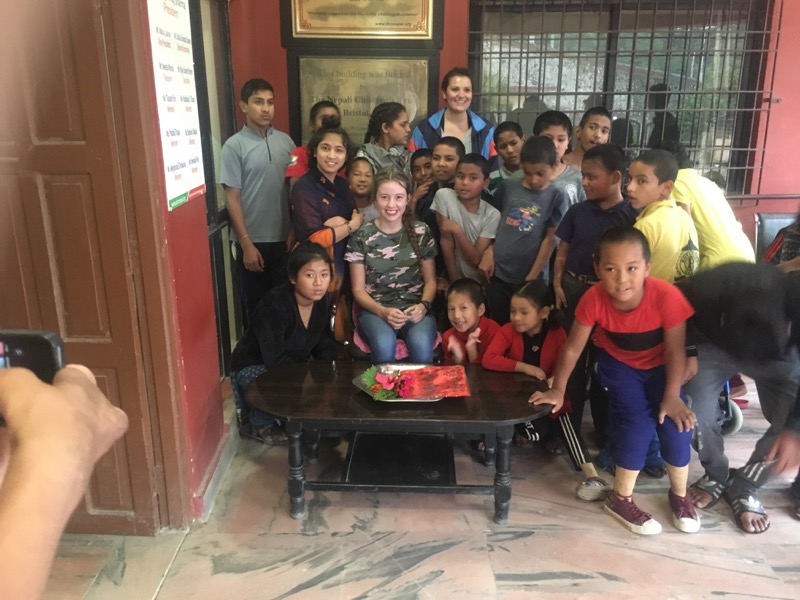 3. What was the most difficult thing you experienced while in the program?
Program: saying goodbye to the children was by for the hardest part of the program. All in all, every other part of the program went off without a hitch.
Host Family: Nothing was different about the host family.
Country: Not being familiar with the language was definitely the hardest part. That made transportation rather difficult and prevented good communication.
4. Any tips for future volunteers….
Clothing: I suggest that volunteers bring waterproof boots and a thick rain coat for monsoon season, maybe a waterproof hat.
Sightseeing: Definitely see as much as time will allow, but the monkey temple is a most. The view is breathtaking. The architecture is incredible and the vendors bargain for good prices.
Laundry/internet: The internet was competent and we did hand washing and laundry was difficult because it was time consuming and took long to dry, especially since it was monsoon season.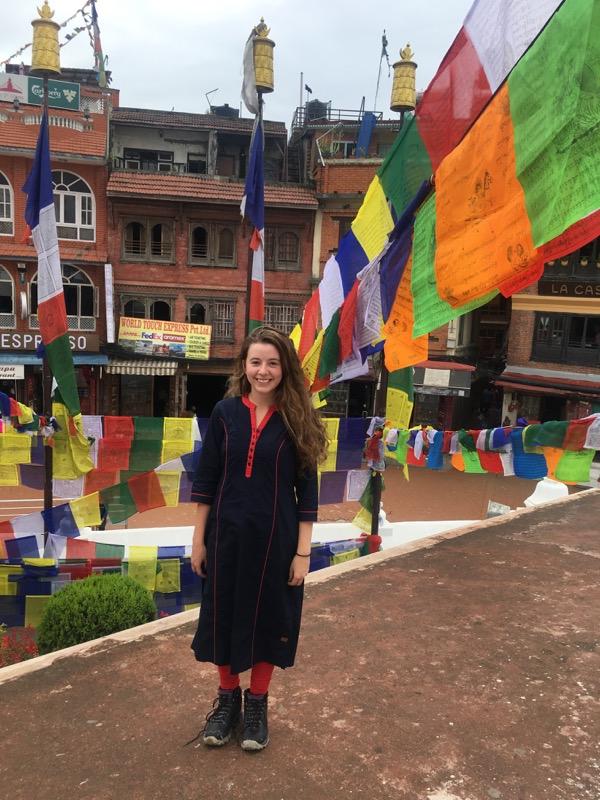 5. Other things volunteers should know about:
City/town: The town is easy to navigate and move around in, has all you need within walking distance, and is homey.
Weather: In monsoon season it rains a lot and when it is not raining, it's extremely humid so prepare for that.
Local People: The locals are considerate and down to Earth and will help you when they know that you do not know the language.
6. Personal paragraph (volunteer program testimonial), detail as possible:
I came to Nepal because I wanted to get away I needed a change in pace, some perspective, a chance to see what else this world had to offer. Nepal did not disappoint. Arriving was a shock in itself because it was so far out of my comfort zone and everything was different from the architecture to the landscape itself. Getting settled into the host home made the experience a bit more comfortable as did beginning with the children program. Seeing the children smile at just the sight of us was in itself life changing. Helping out in little ways, even when we had to beg to help since the kids are so independent, was more than worth everything it took to get here.
7. How would you describe you're:
Accommodation: Beyond expectation- Everything I ever needed was available and at my disposal. The room was inviting and homey.
Meals (favorite): Tasty- New spices, new types of food, and new methods of eating familiar foods broadened the horizons of my taste buds
Favorite: Sweet Corn Soup.
Security: Sufficient- I felt safe in the center and at the host home, walking the streets alone was alright.
Host family: Generous- Always accommodating, inviting and fun to be around.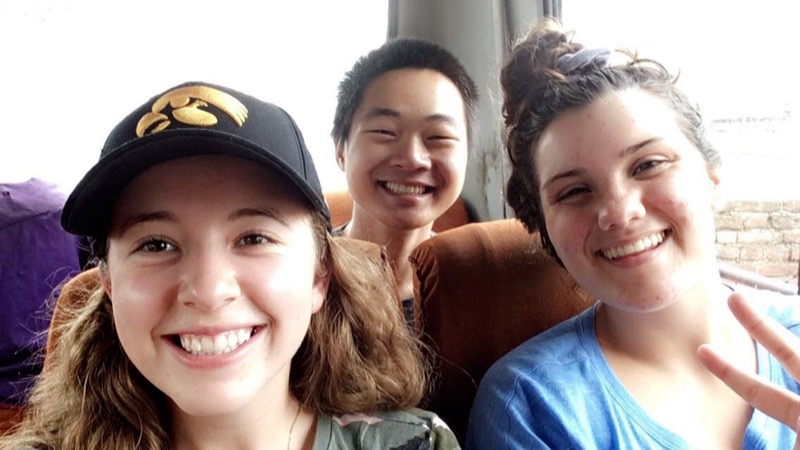 8. What was your memory of this trip?
Program: The children, all of them, smiling at me and including me in their daily routine, learning about their lives and telling them about mine.
Host Family: Looking forward to playing with my host family's son after working at the center and the long- awaited, delicious food.
Country: The breath-taking sights, the lay of the land, the locals taking time to direct us.
9. How was the local ABV Coordinator, the staff and the support provided in-country? Be as detailed as possible.
Airport: The airport experience was tainted my lost luggage but that was not ABV's fault. ABV was supportive and caring at the airport and supported me through it.
Orientation day: Orientation was informational and helped me navigate, Nepal a little better, understand the culture and be prepared.
Daily Support: Everyday was filled with daily support necessary for success and I am appreciate.
10. How was the information you received from ABV prior to traveling?
ABV did a good job with information; I knew everything I needed to in a timely manner.