Volunteer Name: Diane Wanner
Project Location: Arusha, Tanzania
Volunteered At: West Hospital
How would you describe/rate your experience working with the ABV staff in the USA? I had a great experience working with Sarah in the US. Our emails were answered quickly and the whole registration process was quite easy.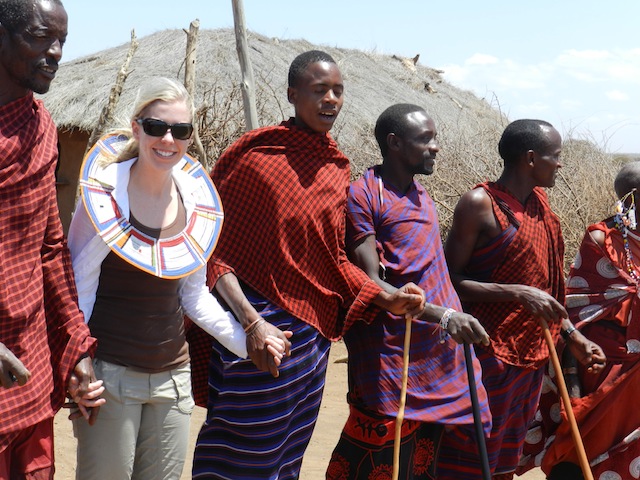 How was the local ABV Director and the support provided in-country? We met Nelson once and he was extremely friendly. Our host Elizabeth was friendly and welcomed us to spend time with her friends and family. She also helped us organize activities for our free time.
What was your favorite memory of this trip? There are so many - it's hard to pick one. I loved the fact that we were immersed in local culture and got to see the country and spend time with people outside of the "touristy" areas. The people here are incredible, especially the children who always wanted to talk to us. The time we spent at the hospital building relationships and trust with the doctors and nurses was amazing. We also spent a day at an orphanage that our host set up- this I will also never forget. Tanzania is an amazing place.
What was the most difficult thing you experienced? We tried to prepare ourselves for the culture shock that we knew we would experience, but there is no way to really prepare. The hardest thing for me was in the hospital. There is so little in the way of resources, and the staff must improvise to provide care. Patients must also walk into town and buy their own supplies which is hard to watch if they are injured. Some the techniques used for certain procedures were difficult to watch as it is very different than what is done in the U.S. People in Tanzania have extremely high pain tolerances. People never complained about the care they received or that they had to walk to buy supplies- they were always grateful to be treated. People have so little here- no running water, electricity, things we take for granted and they are happy- it is a good lesson for those of us in the United States.
What was the one thing you wished you were better prepared for? One thing that was hard to get used to was the "Hakuna Mata" lifestyle. There is no urgency or sense of time in Tanzania. It is normal here to be late, or not start on time- which is hard for someone from the U.S. to get used to- especially since I absolutely hate being late! There is no schedule in the hospital- doctors start when they want- even if there are patients waiting. We eventually got used to it. I also wasn't prepared for the children who were extremely sick, thin, and homeless. You want to help them as much as you can- but you can't help everyone unfortunately.
Any tips for future volunteers… (clothing, travel, personal items, donations, sightseeing etc) Keep an open mind- that is the biggest thing. I know ABV tells volunteers this before they depart- but it's true. If you keep an open mind, you will save yourself frustration and have an amazing experience. Bring snacks and candy- people don't eat during the day here- but be prepared to share! If you volunteer at the hospital- they need donations such as gloves (size M, L), tape, plaster for casts, gauze, scissors, saline, iodine.We brought a good amount of supplies to be used in the minor theater (ER) and it was SO appreciated. It was all used by the time we left. I would also try to learn some Swahili before. It is hard learn, but people appreciate you trying to speak it. Some people may not talk to you, or appear unfriendly, it is just that they are scared to try to speak English. We have many funny and good memories of our Swahili lessons with doctors, our hosts, and other people we met
Personal Paragraph (ABV Program Testimonial): This is a trip that I will never forget. Although some of the things we saw were hard to see, it's reality and makes you want to help that much more. We want for so much in the US as far as materialistic things and don't appreciate things we take for granted like running water, electricity, gas for our cars, and easy access to food. People in Tanzania don't act entitled to anything- they appreciate everything they have. It changes your outlook on everything. It was hard to come back to the US and see how much we waste.
Are you willing to speak to other potential ABV volunteers? -- YES!