Volunteer Name: Jonathan Bauer
Project Location: Arusha, Tanzania
Program Dates: From Jun 14 2015 to Jul 05 2015
Volunteered at: HIV / Aids Awareness and Care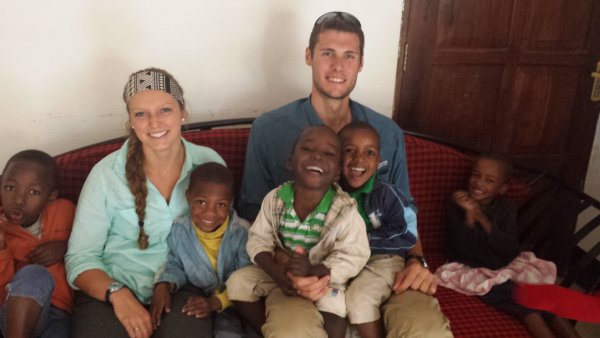 1- How was the local ABV Coordinator and the support provided in-country?
The local coordinator was very helpful. During the beginning of my stay was when my coordinator was most instrumental. Upon my arrival, they were were already waiting for me at the airport and during the first few days, they were happy to show me the ropes and provide tips of living in Arusha. These included setting me up with a local phone, showing me different locations around the city, and being there for any questions I had. The coordinator ensured I was comfortable in my new setting before letting me venture out on my own.
2- What was the most surprising thing you experienced?
Much of the local population of Arusha (and much of Tanzania) is living below the poverty line. Despite the daily hardships of being poor and, occasionally without a job, Tanzanian people make the best efforts to impress their guests. At each of my volunteer programs and with all of the staff I worked with, I was treated equally as kind. The local staff at my volunteer programs were also eager to teach and allow me to experience Tanzanian life. I enjoyed learning about health care systems in Arusha and the interaction between patients and health care providers.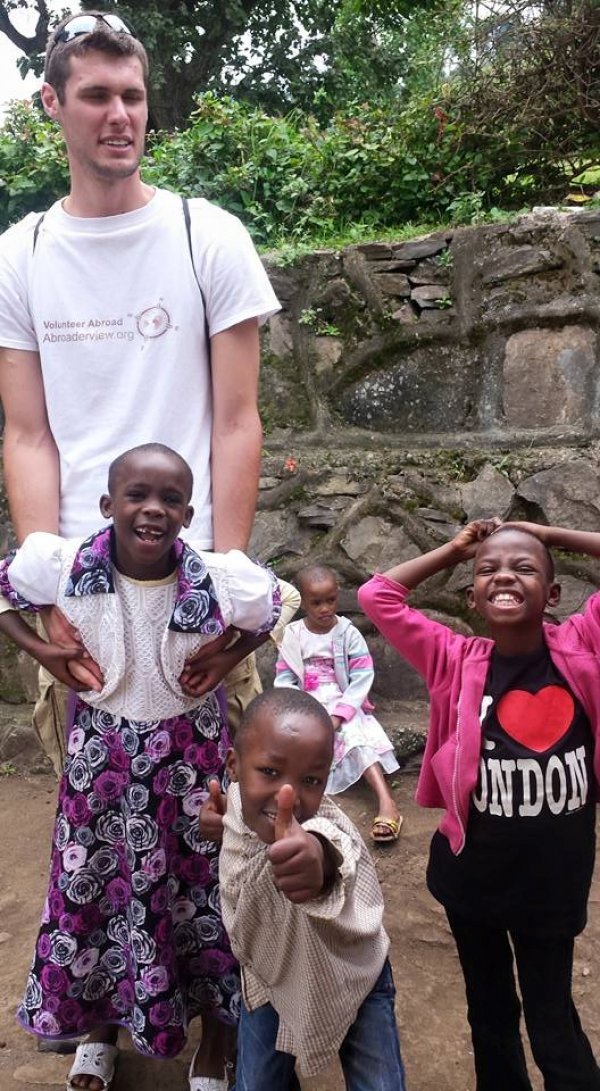 3- What was most difficult to experience?
Travelling and simply living in a developing nation such as Tanzania is difficult in itself. The first few days seem overwhelming as you are bombarded with local culture and the hustle and bustle of city life in Arusha. But, as with everything, after a few days you are able to create a routine for yourself and you become accustomed to life there. Learning some of the local language and being able to recognize areas of the city go a long way in feeling comfortable in the city but take time. As the days go on, daily living is less and less difficult.
4- Any tips for future volunteers… (Clothing, travel, personal items, donations)
a. If participating in a program where you are at an orphanage, bring educational materials for the children to learn (many of them are beginning to learn English). Many of the orphanages have little of their own material and rely entirely on donations. b. Pack at least one article of clothing to keep you warm. Though it may be "Africa hot," it does get cooler at night and at different locations in Tanzania (Ngorongoro Crater during a safari in the winter can get chilly). c. If participating in a program where you are at a local hospital (and if you are a student without a medical license) expect lots of time learning and observing.
5- Personal Paragraph (ABV Program Testimonial):
Four-day safaris are just about the right length. Shorter, and it limits places you get to see and any longer you get tired of travelling in the safari truck. I suggest Tarangire Natl Park, Ngorongoro Crater, and the Serengeti.
6- How would you describe your accommodation, meals, security (e: host family, on-site, shared)
My experience in Tanzania was overall very good. I participated in programs that were able to open my eyes. Spending time at an orphanage where you walk in and the kids there treat you as if they had known you their entire lives is very warming. Sitting and reading and playing with the kids made my time in Tanzania worth it. But that is only a small piece of everything I have learned while being there. I took part in a community health project around Arusha where we were able to visit struggling families afflicted with HIV. While visiting these often remote locations, we provided medicine and nutrition to families unable to provide for themselves. I also took time to visit a local district hospital in Arusha where I was able to observe patient care in rudimentary conditions where the staff has to rely on limited supplies and expertise. Health care in developing nations interests me and spending time at the hospital gave me large amount of insight to issues they face. Aside from volunteering, Tanzania is beautiful country from Mt. Kilimanjaro to the plains of the Serengeti. From my safari, I was able to experience a large amount of wildlife and beautiful landscapes. I will likely visit Tanzania again after I am finished with schooling.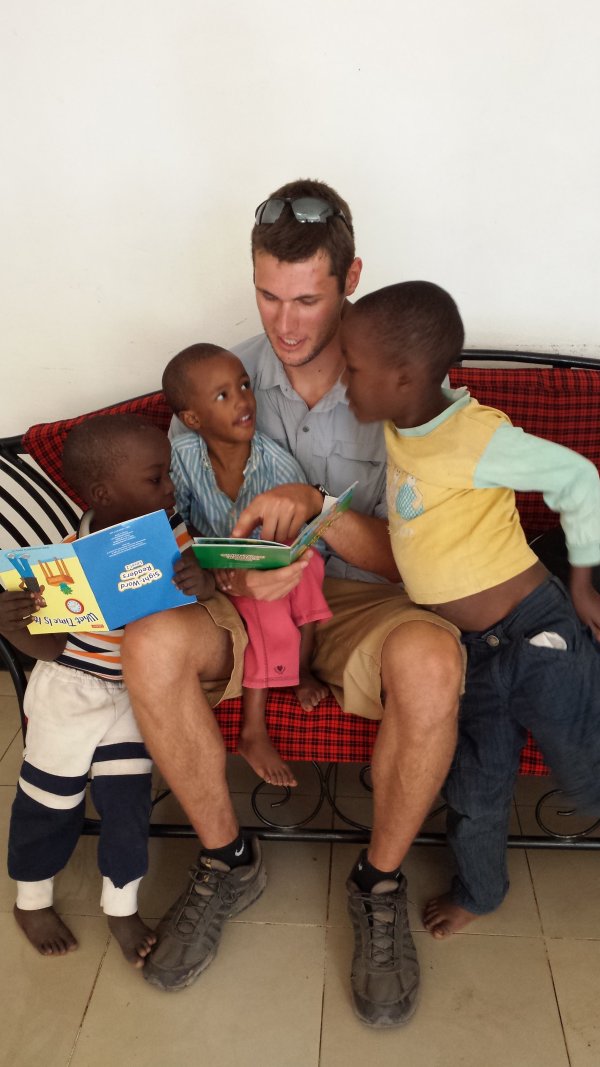 7- What was your favorite memory of this trip?
The accommodations were sufficient and more than I was expecting. We lived in rooms with bunk beds but had a living room with TV and plenty of space to relax. Our meals were the typical local rice and beef stew but were delicious. Our house keeper was very kind and took good care of us. The rolling blackouts, which are a cornerstone of developing nations and unpreventable, add to the challenge of living there but allow time to visit with other volunteers over candlelight- something I found refreshing. As for security, Tanzania is overall a safe African nation. I never felt endangered at any time during the trip. The volunteer house had a wall and locked gate at all times.
8- How was the ABV USA support prior traveling?
Favorite memory would be the kids as I described earlier. Being able to give to them my time and care but also educational tools made me feel as if I was making a difference.
9 – Are you willing to speak to other potential ABV volunteers?
The support staff in the States prior to traveling was helpful. Emails reminding me about certain things or special considerations made sure I was fully prepared for the trip and had not forgotten anything.
10 – Are you willing to speak to other potential ABV volunteers?
Yes