Volunteer Name: Tiara Britton
Project Location: Arusha, Tanzania
Volunteered at:  HIV / Aids Awareness and Care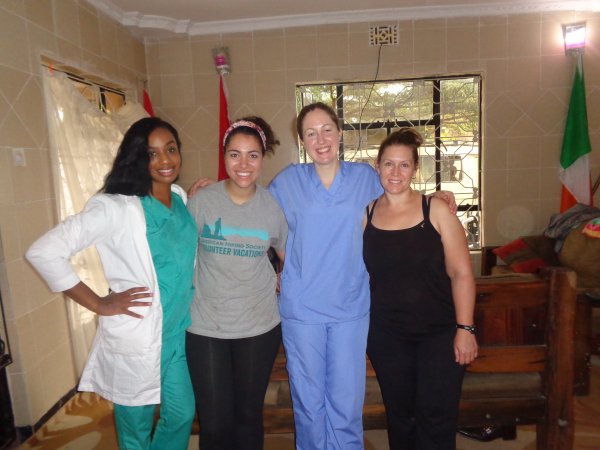 1- How was the local ABV Coordinator and the support provided in-country?
The local ABV Coordinator in Arusha was friendly, knowledgeable and welcoming. She provided a thorough introduction to the city on my first day and answered all of my questions pertaining to transportation, safety and cultural norms.She accompanied me to orientation to ensure I was put in contact with the appropriate staff at the hospital and was readily available to answer all questions throughout the week. Since she lives in Arusha she was the perfect resource to assist in adapting quickly to my new environment. Overall my in-country support was great.
2- What was the most surprising thing you experienced?
The most surprising thing I experienced in Arusha was the familial atmosphere in the community. As a whole the culture there was very welcoming. The individuals who worked locally at the hospital and orphanage were pleasant and quickly made me feel welcomed in their daily activities. If you are willing to embrace the uncertainty of the new environment positively the locals will embrace you and form relationships with you quickly. This greatly assisted me in acclimating quickly to my new environment.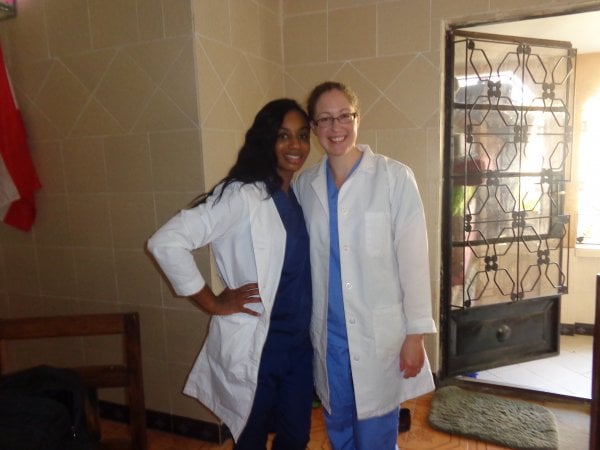 3- What was most difficult to experience?
The most difficult aspect to experience was the poverty. At times it was saddening to observe the conditions that many local residents of Arusha must endure. While working at the orphanage there is so very much that I wanted to provide the children however due to my limited time in Arusha my service to them was restricted. Having to leave the children at the orphanage after such a short time with them at the end of my trip was the most difficult part of my experience. I wish I had, had the opportunity to provide them with more.
4- Any tips for future volunteers… (Clothing, travel, personal items, donations)
My advice for future volunteers is to pack very light comfortable clothing, it is extremely hot and dusty in Arusha so light breathable fabric and tennis shoes or Toms are ideal. The bathrooms in Arusha are often in very poor condition so travel with your own toilet paper and germicidal hand wipes at all times as toilet paper, soap, paper towels and water are commonly absent. Definitely bring a good flash light as power outages are a daily occurrence and can last for hours at times. I found having a small battery powered fan to be extremely helpful at night when the heat would have otherwise made sleeping difficult in the house. The time passes so quickly while you are there, enjoy every minute, go on Safari if you can and explore the city and culture it is incredible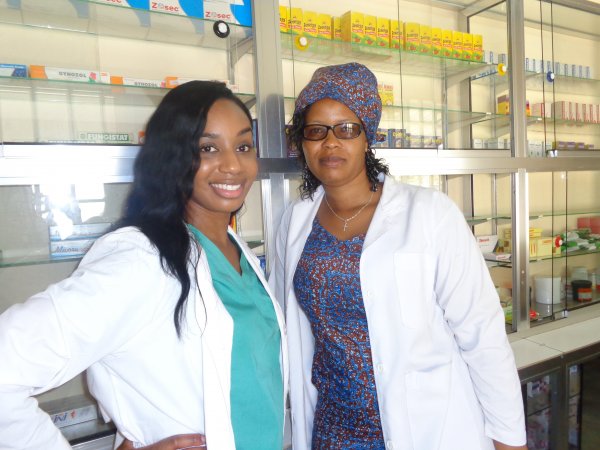 5- Personal Paragraph (ABV Program Testimonial):
Be proactive at your sites. Come with ideas, activities, games, and lessons that you would like to do with the children at the orphanage as you will not have a structured schedule. At the hospital I would recommend working in a variety of areas throughout your time there if you can divide your time there among 2-3 different doctors, pharmacist, nurses etc you will get the most out of your volunteer and learning experience.
6- How would you describe your accommodation, meals, security (e: host family, on-site, shared)
My experience in Tanzania was incredible! I was comfortable at the volunteer house and built great friendships and relationships with the fellow volunteers and hospital staff who I meet when I arrived in the country. The majority of the hospital staff was welcoming and my entire experience at the hospital was positive. By far my favorite part of my time volunteering in Tanzania was my time spent volunteering with the children at the orphanage! I am so thankful that I had an opportunity to do a split program and spend my afternoons with them.My time spent volunteering in Arusha was one of the most humbling and amazing experiences of my life.
7- What was your favorite memory of this trip?
I stayed in a shared volunteer house. The accommodations were comfortable but minimal. The bedrooms contain bunk beds and are commonly shared with at least 1 other volunteer. The power frequently goes out so showers are cold at times. There is a cook who come in the mornings and evenings to prepare meals and the meals were delicious!
8- How was the ABV USA support prior traveling?
My favorite memory of this trip was my time spent playing games with the children at the orphanage in the evenings when they arrived home from school. It was a fun way to unwind each day and the children are so extremely smart, energetic and grateful.
9 – Are you willing to speak to other potential ABV volunteers?
Great, they consistently checked in on me throughout my trip to ensure I was doing well and did not have any questions or concerns.
10 – Are you willing to speak to other potential ABV volunteers?
Absolutely

Check more Volunteer Reviews here