Volunteer Review Erin Hong in Bulenga Uganda at Orphanage and school program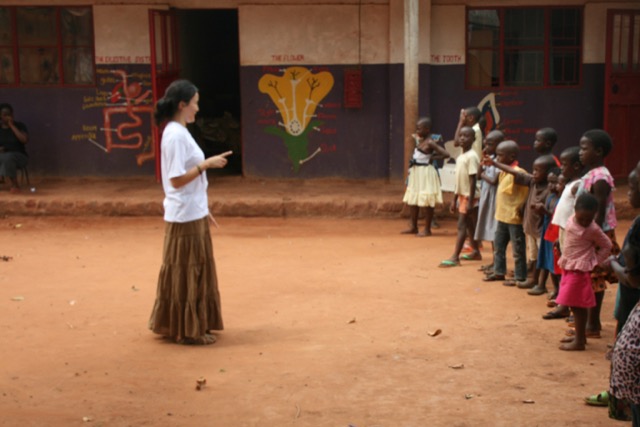 How was the local ABV Coordinator and the support provided to you in Uganda?
All wonderful. Derrick and GeorgeMichael were always available & very supportive.
What was the most surprising thing you experienced?
At the Program: lack of school supplies & books. The bed conditions of the kids dormitories
At the Accommodations: the house caretakers were young woman in their 20's.
About the country: seeing trash everywhere. Lack of trash disposal system
What was the most difficult to experience?
At the Program: working alone with a wide range of age ranges (3-13)
At the Accommodations: none.
About the country: being stared at by the locals, sometimes caused me to be uncomfortable.
Any tips for future volunteers?
Female should bring knee length shorts and long skirts. Buy donations locally (like school supplies, candies) Use a fanny pack, or under clothing pack when out in the crowds, bring handi wipes, tissues, vitamins, group donations like soccer ball or jump rope
Be open minded when teaching children. Things don't always go as planned.
Research and use group games and songs
Be encouraging and commend kids for good work
Always walk at night with a male counterpart
Return home at least an hour before dark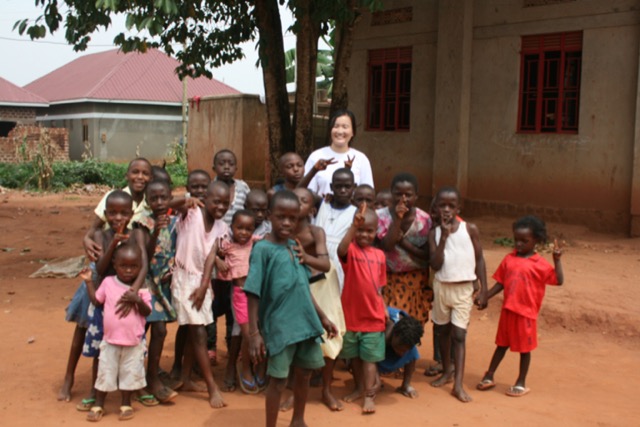 Personal Paragraph (Volunteer testimonial)
Five weeks was not long enough in Bulenga, Uganda. I had a life changing experience -meeting so many wonderful people both at the orphanage and the house – even strangers on the street. I learned most from the kids and they gave me more than I could teach to them. I will always be thankful for this experience and thank A Broader View for this opportunity. I more than highly recommend volunteers considering volunteering in Africa to come to Bulenga Uganda. You will not regret it!
How would you describe your accommodations, meals, personal security?
They were all fantastic. I was very comfortable with the amenities. Meals were well balances and had variety - veggies, meant and starch. If felt very safe, and the security guard Nelson is at the home each night.
What was your favorite memory of this trip?
Receiving Christmas cards from teacher Betty's kids. Taking silly photos with the kids at the orphanage.
*Spending Christmas with one of the cartakers family. We cooked and prepared dinner together, & then played soccer in the compound with the full moon out. I learned Ludo – a popular Uganda board game.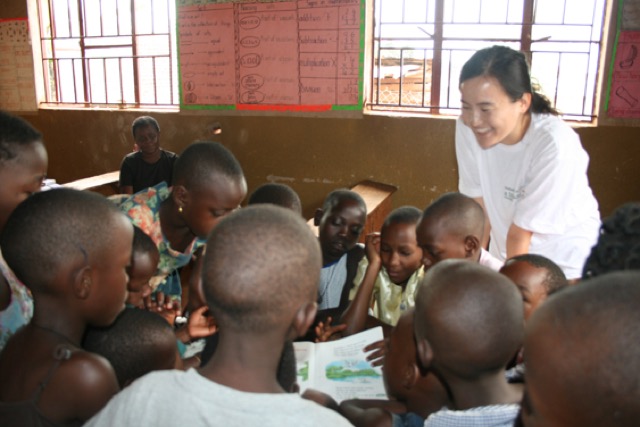 How was the ABV USA support prior to traveling?
Sarah was wonderful with helping me from start to finish. Reading reviews of past volunteers was helpful, the website was well organized and easy to use. All of my questions were answered and I felt very prepared before traveling with the help of ABV.
Are you willing to speak to other potential ABV volunteers?
Absolutely I would love to!