Review Volunteer Naomi Slade Walker in Zambia Lusaka Child care center and school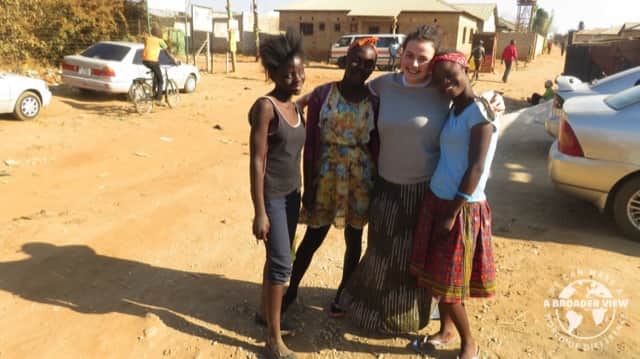 1.-How was the local ABV Coordinator and the support provided
in-country (airport pickup and drop off, orientation, introduction to work, availability, other)?
Very good. Airport pick-up and drop off provided. Everything was well explained and I was accompanied to the work place on my first day. When I requested to move placement this was sorted for the next day, which was great and very efficient.
2- What was the most positive surprise you experienced?
At the program: the closeness of the relationships I formed with the kids and also how trusting the staff were in letting me organize activities for the kids without them needing to know every detail of it. The staff were also very cooperative about implementing new ideas I had for the kids and their schedules.
At the accommodation:  How welcoming and at home the family made me feel straight away. Also, the place was very clean and well-kept which was great. I also wasn't sure what the bathroom situation would be as I had heard about various methods being used in Zambia so it was a nice to have a toilet like we have in the UK.
About the country:  How friendly the majority of people were towards me. In particular at church I was made to feel very welcome each week. Also, how good the bus system with the frequency and affordability of the service. There was also a near constant breeze which meant it never felt humid despite being hotter than at home.
The other big thing was how much focus there is on faith.. Although I knew Zambia was a Christian country I didn't expect to see "God is great", for example, stuck on to various vehicles.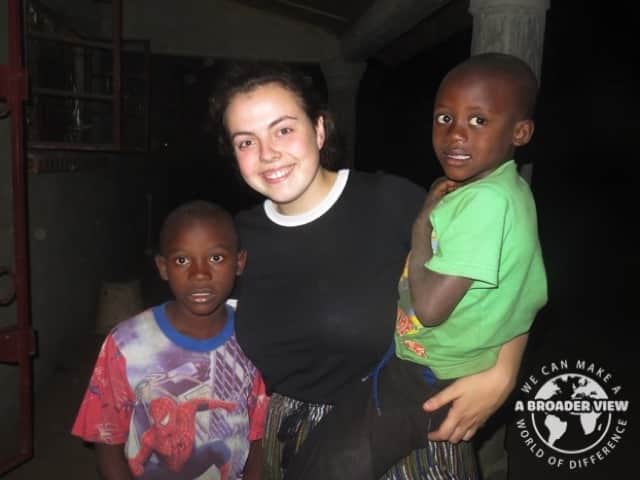 3- What was most difficult/cultural shock to experience?
At the program:  The relaxed attitude towards timing. For example, 0800 could mean anything from 0800 to 1200, which required patience and flexibility to adapt.
At the accommodation: The frequency with which power was lost was a shock at first but as Zambians are used to them there were multiple wireless lamps around which meant it wasn't really an issue. Loss of water for a couple days was also a surprise. The other thing would be not having hot water for bathing (which I had somewhat expected). It was possible to boil water to add but that slowed down the process so I found it easier to wash cold. If you're expecting WiFi then that will be a shock as homes don't tend to have them but some organizations do.
The country: How many people will shout "Musungu!" at you down the street, want to talk to you or simply stare.
4- Any tips for future volunteers, give as many details as possible.
Clothing: Loose, modest and cotton. I would also go for earthy or darker colors as there's lots of dust around so white becomes very dirty very quickly. White also attracts insects so would be a color to avoid where possible. I would also recommend some warm clothing (sweatpants/joggers, jumpers etc) for the evenings as they can be quite cool. Flip flops are also a good idea for wearing around the house or outside. In terms of footwear for working I found birkenstocks (or equivalent) good as they're quite open which keeps feet cool but also comfortable to walk in which is important as I walked a lot more in Zambia than I do at home.
Donations: Don't buy anything before you travel as that way you can buy what your organization actually needs rather than what you expect them to need as the two don't always align – it's also likely that what you're buying will be cheaper here than at home. In terms of monetary donations to the organization I would suggest looking into sponsoring a child, or equivalent, over donating a lump sum as that way you know it's going directly to the kids.
Weather: I came July/August time so found the weather to be very agreeable. Generally, I would estimate the days to be 20 – 30 degrees Celsius with one day being, maybe, 15. Also, there tended to be a breeze so it never really felt humid.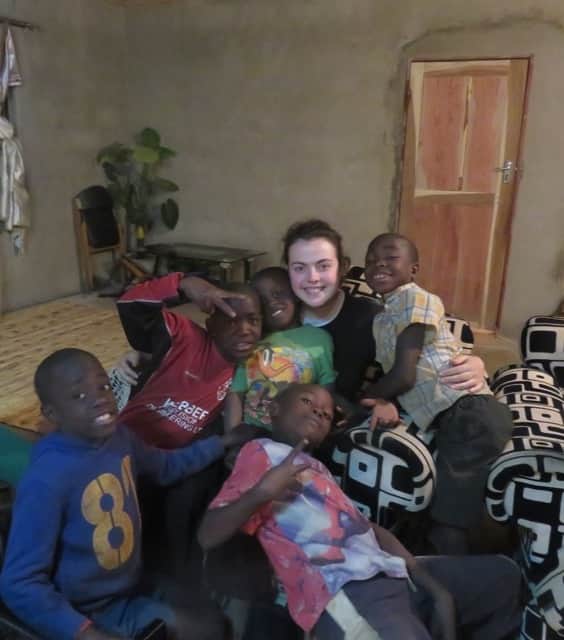 4.1-Other things volunteers should know, about what to bring.
The plug sockets are the same as in Britain so bring that type of adapter if you're used to another plug socket. Travel wash would be a good idea as clothes become dusty very quickly and therefore require washing. I would also recommend a micro-towel as they will dry overnight just hanging in your room. Some bags for rubbish would be good as most places don't have bins in the rooms. I'd also recommend bringing a cheap, unlocked phone from home so that you can buy a Zambian simcard for use here to reduce the cost of communicating with people at home. Bring some compeed plasters (blister plasters) if you're prone to blisters as, personally, I walked a lot more and a lot  further than I tend to at home. Also, having a travelers debit card (eg; ACE-FX) is useful as it means you're not having to carry around access to your personal bank account and don't have to worry about being able to use your home card abroad (some banks block the use abroad or charge).
5- Personal Paragraph (ABV Program Testimonial):
My time in Zambia has been incredible and well organized by A Broader View and the ABV local coordinator. I would definitely recommend the program to anyone willing to come without pre-conceptions and the mentality to be flexible and adapt to Zambian timings and ways of life. My host family made me feel at home straight away and fed and took care of me very well during my stay.
As a Christian it was great to be able to go to a local church on Sundays and experience a very different service to those at I've attended at home, in the UK. The Zambians at church were friendly like the Zambians every else and I assure you, you'll get used to being called "musungu" = White person.
The best advice I can give is that the more you put into the work you're doing with the kids, the more you'll get out. So come to Zambia with an abundance of energy and you'll have an amazing experience that you'll wish would never end!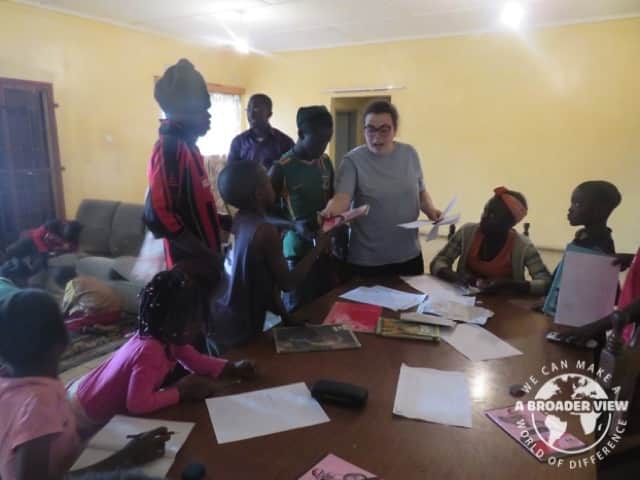 6- How would you describe your accommodation, meals and security, in detail?
Accommodation was great. I had my own room but had there been more volunteers at the same time I would have been sharing. There would still have comfortably been space. It was a bunk bed and the mattress was very comfortable. Bed linen was all provided so was not necessary to have brought some. I would recommend double checking with your hosts though in case others don't provide bed linen. There was plenty of cupboard space for clothes and space to store suitcases in the room too.
For breakfast there was bread that could be microwaved and butter and jam. Evening meals were great – there was always a carbohydrate and vegetables and I never went to bed feeling hungry. At the child care program I had lunch prepared for me which was similar to what I ate at my host's home. If I was at home for lunch, food was still provided which was greatly appreciated. In Zambia, shima (I think that's the spelling) is a staple. It's a carbohydrate which is thicker than potato and is eaten with vegetables and often a sauce to dip it in – I found it to be extremely filling. If you're someone who likes to snack you'd need to provide that yourself as snacking doesn't seem to be very common here.
In terms of security I always felt very safe. Where I stayed had a wall around the house and the door in that wall had a padlock. The house door also had a metal bar across it at night so security was never a concern for me.
7- What was your favorite memory of this trip?
There are many but one would be being able to spend time watching "War Room" with all the kids using a projector in one of their living rooms. Watching how it touched some of the kids was amazing and it was great to hear what they had taken away from it in the discussion afterwards.
8 - How was the ABV USA support prior traveling?
Their responses via email were always very quick and informative. They were also helpful on the phone. Don't really think I could have asked for more support as they were readily available to help as long as you've taken into account any time difference between where you're located and where they are (USA). Just make sure you read the travel information carefully to check it's accurate in your ABV account.
9 –Are you willing to speak to other potential ABV volunteers?
I would love to speak to potential volunteers as I think it would have been beneficial had I done so before I travelled. I'm also happy for my e-mail to be passed on to them should they have any questions.
10 – Can you be specific how did you find or know about A Broader View
What keywords did you use, what did you search for?
I found A Broader View, online, through google. The key words would have been "volunteer", "children" and "Zambia".