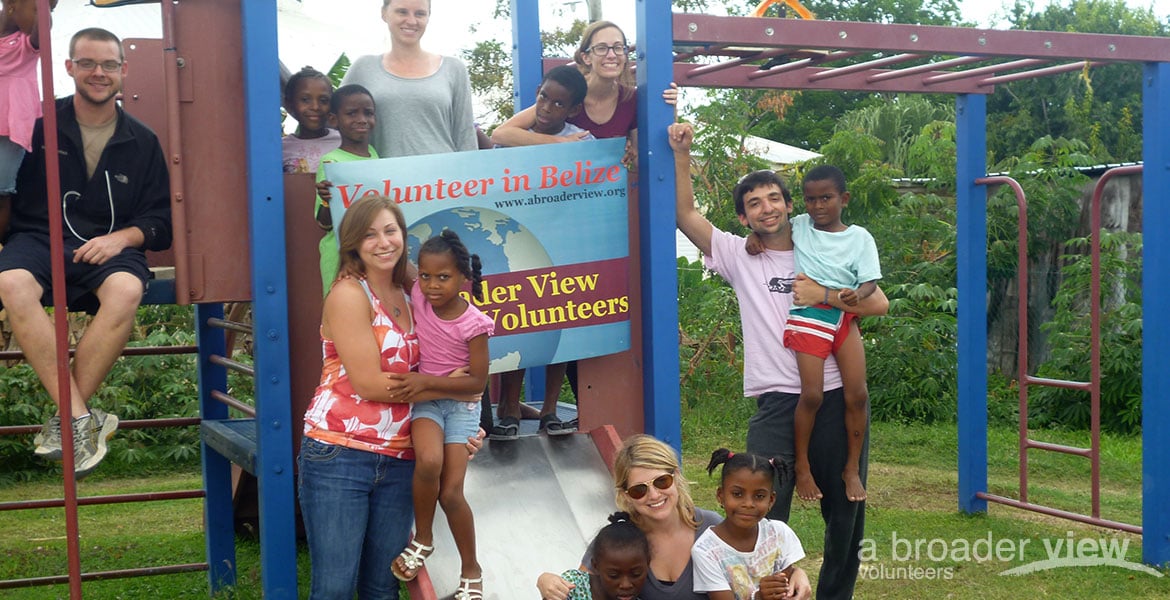 There are currently 44 children residing at the orphanage. The children range in age between 4 years and 17 years old. Our volunteers support the staff in terms of their daily routines, and also offer outside input for activities and recreational ideas. During the school term volunteer will help with the children's breakfast, and escorting them to school. A Daycare/Headstart project is open in the orphanages pre-school.Volunteers can help with assisting with baby/toddler care and pre-school activities with the little ones. Work tasks at this center include: farming, gardening, animal care, cooking, laundry, cleaning. After school activities with the children including reading, helping with homework, arts and crafts, playing in the ball fields, and being present and available to the children.
A Broader View Volunteers Abroad Gap Year Projects Overseas
This is a lively facility and our volunteers must be an upbeat, happy individual in order to thrive! Expect to be hot, working outside, playing with the kids, enjoying the humidity and making a difference.
The role of an ABV volunteer at a children's home should be a mentor, friend, gardener, farmer, camp counselor and advocate all rolled into one.
Note: Arrivals only during the week, avoid weekends.
Volunteer Opportunities Orphanage Center:
Overview
Project length: From 1 week to 8 weeks
Arrival airport: Belize City (BZE)
Work schedule: 5 days a week, 6-7 hours per day
Requirements: Police Check/Clearance report
Age limits: Minimum 17yrs or older for solo travelers.
Minimum Age: 12 to 16 yrs if traveling with parents.
Airlines: American, United, Delta, US Airways
Vaccinations: Routine Vac, Hep-A and Typhoid wwwnc.cdc.gov/
Program Schedule
Airport meet and greet in BZE (Belize City). Orientation with ABV Staff
Monday to Friday volunteering, occasion weekend as needed
Two free days a week for sightseeing
Typical shift work hours are 7am-11am and 2-6pm as needed
Support: Local ABV Director support 24/7 during placement
Departure: ABV Staff Escorted Airport Transfer
Not included:
Flights to Belize. Visas and/or entry-exit fees. Vaccinations. Local Transportation. Travel & Health Insurance. Laundry and Internet
Central America / US$
Weeks
1
2
3
4
5
6
7
8
9
10
11
12
Belize
895
995
1195
1195
1395
1395
1640
1640
-
-
-
-
A Broader View Volunteer (ABV)  allows every traveler to choose their own program start date. This means you can arrive on any flight, any day of the week. Since ABV program fees are 100% tax deductible* we encourage you to fund raise. ABV offers advice and assistance with flight planning, affordable travel insurance, as well as procuring a visa, if necessary. Our ABV staff is available to any your questions. Contact us by email, through the on-line chat feature on our website or call us toll free at 866-423-3258.
WHAT DO MY FEES PAY FOR?
Volunteer Registration Fee – ongoing support from ABV staff, program marketing costs, information pack, administration costs, ABV donation Fund, travel costs to inspect programs and communication costs with volunteers.
Volunteer Program Fee – ABV donation fund, airport pick-up, orientation, program supervision, accommodation and meals during volunteer program period, in-country 24/7 volunteer support and in-country administration costs. As a US Non-Profit Charity Organization all your fees are tax deductible and you can fundraise from our website to pay for the fees.