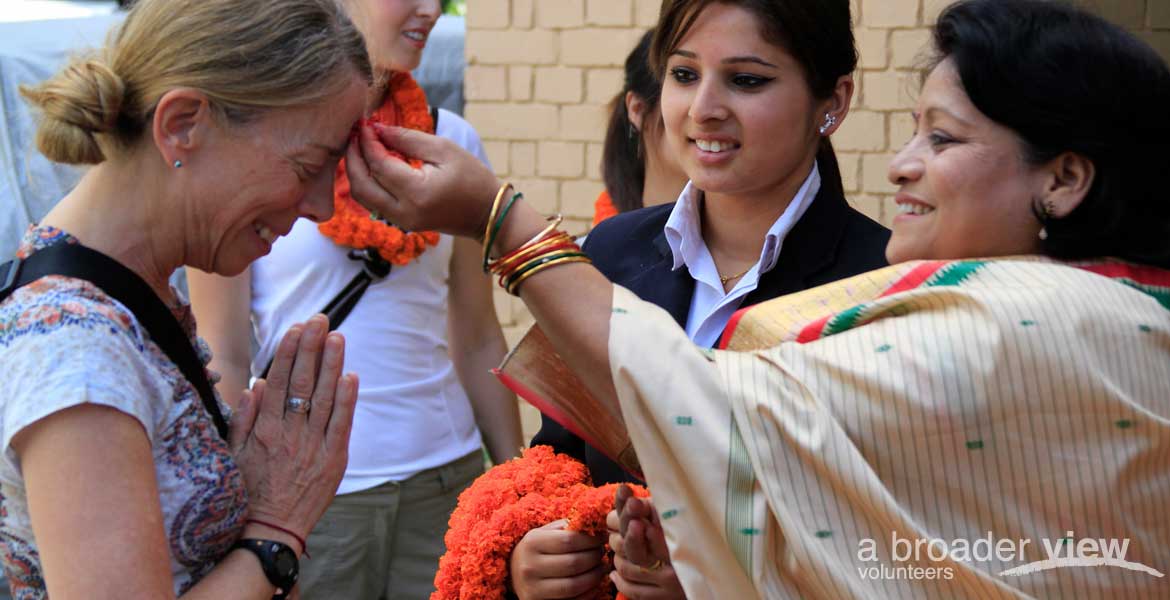 A Broader View offers programs specifically focusing on the plight of young woman and destitute woman in poverty communities. The programs aim to help the women giving them support, guidance and life skill training. Volunteers work with grassroots woman's group and teaching English; help to initiate income generating activities and to create sustainable solutions to the challenges the woman face on a day to day basis. You will assist with training woman in several life and income generating skills and to carry out research to find alternative solutions to fight poverty No specific requirements except willingness and enthusiasm to help women. The mission on this program is to help foster the growth of independent, self-sufficient, decision-making women, by encouraging self empowerment.
A Broader View Volunteer (ABV)  allows every traveler to choose their own program start date. This means you can arrive on any flight, any day of the week. Since ABV program fees are 100% tax deductible* we encourage you to fund raise. ABV offers advice and assistance with flight planning, affordable travel insurance, as well as procuring a visa, if necessary. Our ABV staff is available to any your questions. Contact us by email, through the on-line chat feature on our website or call us toll free at 866-423-3258.
WHAT DO MY FEES PAY FOR?
Volunteer Registration Fee – ongoing support from ABV staff, program marketing costs, information pack, administration costs, ABV donation Fund, travel costs to inspect programs and communication costs with volunteers.
Volunteer Program Fee – ABV donation fund, airport pick-up, orientation, program supervision, accommodation and meals during volunteer program period, in-country 24/7 volunteer support and in-country administration costs. As a US Non-Profit Charity Organization all your fees are tax deductible and you can fundraise from our website to pay for the fees.