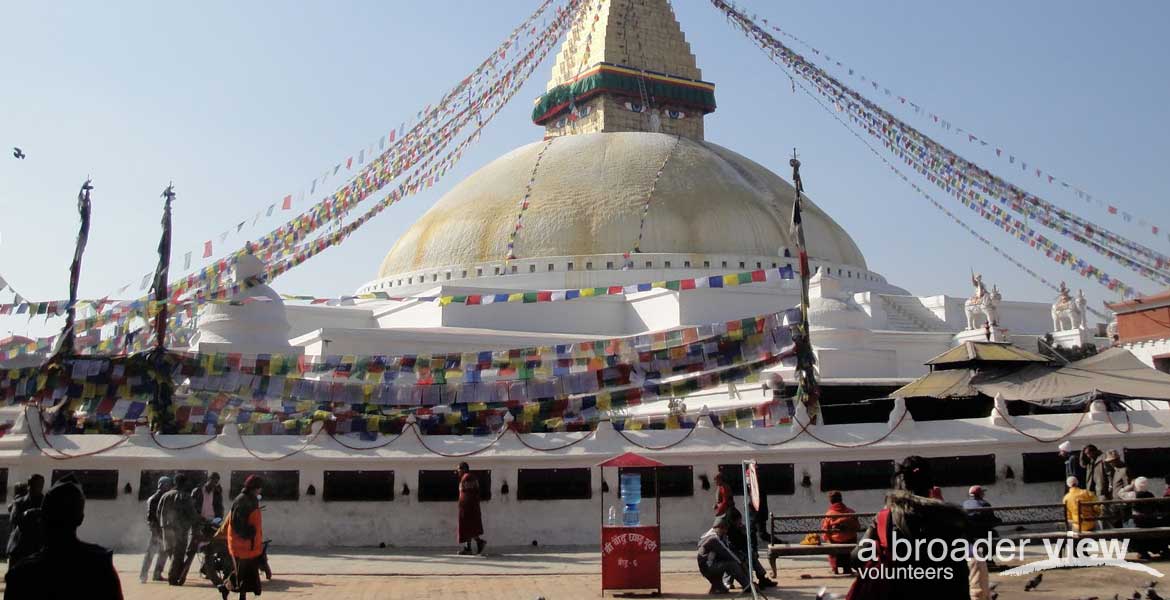 Domestic abuse in Nepal is rampant. The leading cause of death among women of childbearing age is suicide. Widows are tossed out and branded as witches. Victims of the sex trade are shunned by families. These women have nowhere to go. They are skilled farmers, they can support themselves and feed their children if they have a little land. Our farm cooperative will provide them with shelter and place to grow food. That's the essential needs, without which they will stay trapped in abuse.
We examined other programs that help women in these situations. Most of these programs are skill development based and attempt to train women to sew, weave or make handicrafts. These are marginal incomes, at best. 80% of Nepal is agriculture and 90% of the work done on farms is done by the women. Nearly all Nepali women have a great skill-set as farmers. Given a plot of land to farm and a roof over their heads, these women can, and will, produce enough crops to feed themselves and their children. That's a sustainable solution.
Nepal is a rural, agrarian society with 85% of the population residing in small villages and working family farms. This is the "real" Nepal and we provide an experience of it that is unmatched. You'll live and work in a community and immerse yourself completely in village life.
We are constructing housing for women and volunteers at the farm. You can help with construction projects. The farm has a lot of land that needs to be put to use for organic farming. You can help directly and work on the land. We need to improve irrigation at Her Farm to extend the growing season. You can help construct farm ponds. Existing buildings on Her Farm need repairs, painting, and improvement. You can improve these buildings.
You can work right along side our women farmers and grow the food that you, and they, will be eating. Farming is hard, but fully satisfying work and nothing tastes better than a meal prepared from the food you've grown yourself. You will be helping these women to provide a sustainable future for themselves and their children.
As of November 2013 we now also have a day-care and before and after school program for the children in the village. You can help teach English, work on art projects and other activities with these children.
You will live in the volunteer shared house where we have simple, comfortable accommodations (showers/toilets, no running water). Meals are prepared fresh daily from locally grown sustainable sources, including right there on the farm. Situated to provide mountain views with a short hike, fresh air and easy access bus (2 hours) to Kathmandu, the rural Nepal experience provides the ideal opportunity to fully immerse yourself in Nepal.
Overview
Project Length: From 2 weeks to 12 weeks
Project dates: Year round. Choose any date to arrive.
Arrival airport: Kathmandu (KTM)
Accommodation: Shared volunteer house on farm
Meals: Breakfast and dinner daily
Airlines: Qatar, Air India, Jet Airways, Thai Air, Ethiad
Vaccinations: Typhoid and Hep A wwwnc.cdc.gov
Program Schedule
Program starts and ends in Kathmandu
Airport meet and greet in Kathmandu. Afternoon city tour and orientation
Transportation to and from the rural village
Monday to Friday volunteering. 40 hours per week
Weekends free to sightseeing
Support: Local ABV Director support 24/7 during placement
Departure: ABV Staff Escorted Airport Transfer
Not included:
Flights to Nepal. Entry Visa. Departure taxes. Vaccinations. Local Transportation. Travel Health Insurance. Laundry and Internet
Asia
Weeks
1
2
3
4
5
6
7
8
9
10
11
12
Nepal
890
1030
1170
1310
1450
1590
1730
1870
2010
2150
2290
2430
Asia / US$
Weeks
1
2
3
4
Nepal - Nepali Immersion
1050
1310
1650
1950
Any extra week of "accommodation and meals" will be US$210/week after week 4 until week 12, more Nepali lessons can be paid locally to the coordinator.
A Broader View Volunteer (ABV)  allows every traveler to choose their own program start date. This means you can arrive on any flight, any day of the week. Since ABV program fees are 100% tax deductible* we encourage you to fund raise. ABV offers advice and assistance with flight planning, affordable travel insurance, as well as procuring a visa, if necessary. Our ABV staff is available to any your questions. Contact us by email, through the on-line chat feature on our website or call us toll free at 866-423-3258.
WHAT DO MY FEES PAY FOR?
Volunteer Registration Fee – ongoing support from ABV staff, program marketing costs, information pack, administration costs, ABV donation Fund, travel costs to inspect programs and communication costs with volunteers.
Volunteer Program Fee – ABV donation fund, airport pick-up, orientation, program supervision, accommodation and meals during volunteer program period, in-country 24/7 volunteer support and in-country administration costs. As a US Non-Profit Charity Organization all your fees are tax deductible and you can fundraise from our website to pay for the fees.