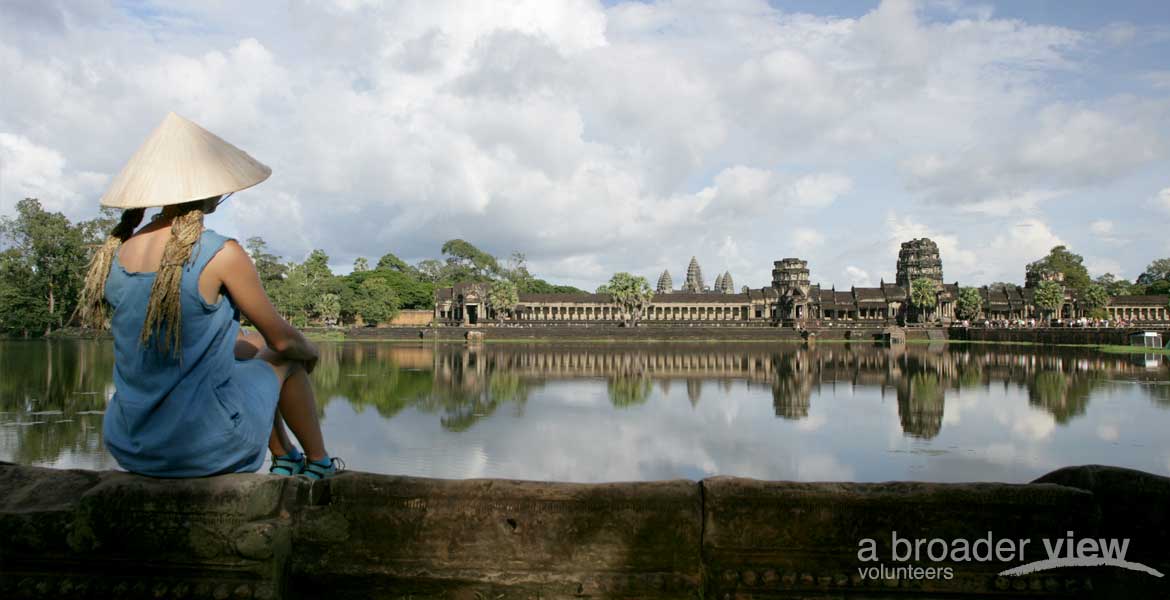 Volunteer is a rural town on Leyte in a woman's shelter. Here you can help promote female empowerment to some of the most disadvantaged and abused women in Filipino society. Issues such as domestic abuse, trafficking and abandonment can leave many women in the Philippines feeling isolated and despondent. Many situations are not brought to the attention of authorities; however, the women in the shelter were referred to the court and placed in the program for their safety and to receive rehabilitative services. Volunteers will assist the shelter's social services staff to help the client develop a support system, strengthen problem-solving and coping skills, and develop livelihood skills. Things like jewelry making skills, or something to drawn an income are needed. Teaching money management, or employment skills may be needed.
You will not only assists the shelter staff with the ongoing day-to-day activities, but also has the opportunity to conduct empowerment activities such as livelihood development and skills training. It is beneficial for volunteers to pass on such skills as it promotes independence, female empowerment and eventually prepares the women for life back in society. *Female volunteers only, minimum one month placement
Overview
Project length: From 1 week to 8 weeks
Project dates: Year round. Choose any date to arrive.
Arrival airport: Tacloban City (TAC)
Accommodation: Host Family
Meals: Breakfast and dinner daily
Airlines: Philippines Air
Vaccinations: Typhoid and Hep A wwwnc.cdc.gov
Program Schedule
Program starts and ends in Tacloban City.
Airport meet and greet in Tacloban City. City tour and orientation
Monday to Friday volunteering. 40 hours per week
Weekends free to sightseeing
Typical shift work hours are 8am-12pm and 2pm-6pm
Support: Local ABV Director support 24/7 during placement
Departure: ABV Staff Escorted Airport Transfer
Not included:
Flights to Philippines Entry Visa. Departure taxes. Vaccinations. Local Transportation. Travel & Health Insurance. Laundry and Internet
Asia
Weeks
1
2
3
4
5
6
7
8
9
10
11
12
Philippines
875
990
1250
1250
1490
1490
1780
1780
-
-
-
-
A Broader View Volunteer (ABV)  allows every traveler to choose their own program start date. This means you can arrive on any flight, any day of the week. Since ABV program fees are 100% tax deductible* we encourage you to fund raise. ABV offers advice and assistance with flight planning, affordable travel insurance, as well as procuring a visa, if necessary. Our ABV staff is available to any your questions. Contact us by email, through the on-line chat feature on our website or call us toll free at 866-423-3258.
WHAT DO MY FEES PAY FOR?
Volunteer Registration Fee – ongoing support from ABV staff, program marketing costs, information pack, administration costs, ABV donation Fund, travel costs to inspect programs and communication costs with volunteers.
Volunteer Program Fee – ABV donation fund, airport pick-up, orientation, program supervision, accommodation and meals during volunteer program period, in-country 24/7 volunteer support and in-country administration costs. As a US Non-Profit Charity Organization all your fees are tax deductible and you can fundraise from our website to pay for the fees.