By volunteering with A Broader View, you can work to make a difference in poverty-stricken communities across the globe. Our worldwide network of volunteering opportunities spans a number of continents and has helped thousands in need. Importantly, we have an extensive volunteering program in Cusco, Peru.
This metropolis is home to over 400,000 people, thousands of whom live below the poverty line. In fact, it is estimated that up to 42% of the Peruvian population currently lives in poverty.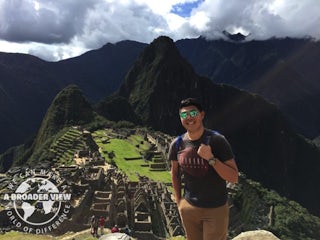 With our tailored programs in Cusco Peru, you can work to make a difference in the lives of men, women, and children across the city. But what programs are available, and what can you expect to do during your volunteering program? Consider the following information.
1. Program Information: What You Should Know
Our programs range in duration from as little as seven days to as long as twelve weeks. The duration of your volunteer work in Peru will depend on the timeline you select.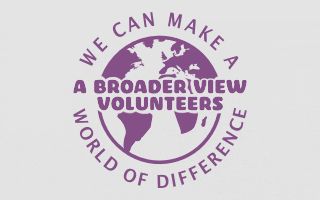 Volunteer Peru Cusco Testimonial Marillise Stamps Rehabilitation Program
Once in Peru, you'll be able to work through one of eight different volunteer programs. Below, we'll look at each of these programs more in depth, but first consider additional information that you should know about your volunteer experience in Peru.
1.1 You'll Have Safe Accommodations
At A Broader View, the safety of our volunteers is our top priority. We work to minimize health and safety risks to provide a rewarding experience to all of our volunteers.
Though its impossible to completely eliminate all risks, our effective security measures have been proven-effective in providing a safe experience for our volunteers. These measures have been built over the course of more than a decade, allowing us to build a network of reliable host families and locations. These vetted families meet strict safety and financial requirements that allow them to care for our volunteers. Additionally, we take every measure to ensure that our volunteers have open lines of communication during their stay. All homestay families provide telephone access, with many also having Internet connections. Those homes without connections are not far from convenient Internet cafes.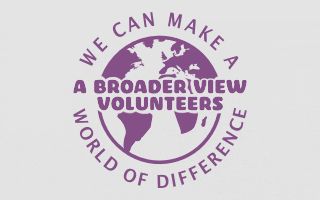 What's more, all of our volunteers will be equipped with a comprehensive guide before even arriving in Cusco. This guide will include the necessary information you need to successfully and safely navigate through Peru.
Took keep our volunteers safe, we also have curfews which must be followed. Our general curfew is 9:30 PM (21:30) from Sunday to Thursday. Over the weekend, volunteers will be able to stay out until midnight. Keep in mind, however, that your host family may have their own curfews that you will need to follow.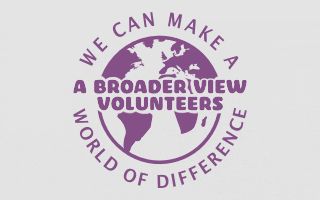 Finally, we strongly believe that knowledge is power. That's why we hold an orientation session with all of our volunteers prior to commencing their selected programs. These orientation sessions cover the important safety and health information that volunteers need to know to stay safe during their trip. What's more, emergency protocols and security issues will be presented and discussed.
1.2 You'll Get Free Time to Travel
During your time in Cusco, Peru, you'll also be able to take some time off for yourself. Our program work schedules give our volunteers the weekend off and include only six to eight hours of work during the weekdays.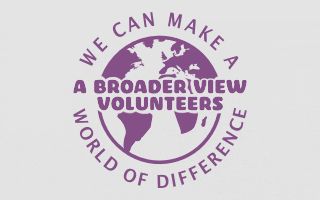 This flexible schedule helps our volunteers enjoy a one-of-a-kind volunteer experience. Be sure to see the sights and sounds of the rich local area during your stay in Cusco, Peru. With many historical and cultural sites within minutes of the city's center, you're sure to have an unforgettable experience.
1.3 You'll Be Able to Experience Cusco Like a Local
What's more, with our programs, you'll be able to experience Cusco Peru just like a local. That's right—with our immersion programs, you'll never have to feel like a tourist.
Instead, you'll find yourself thrust straight into the heart of Peruvian culture, all while providing much-needed assistance to those in need.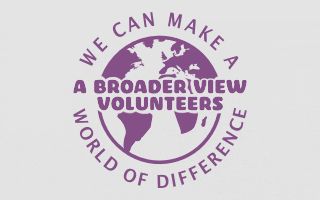 Interested in knowing more about how your volunteer experience will pan out? Consider the following sample itinerary below!
2. A Day in the Life of a Typical A Broader View Volunteer
Once arriving in Peru, you'll be met by our friendly and excited staff. Our convenient plans allow us to meet you at your location of choice—including the airport. This provides even the most inexperienced of travelers safe passage to their accommodations in Cusco.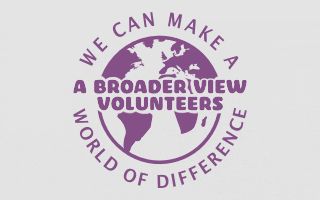 After arriving in Cusco, you'll receive your volunteer orientation. This important service covers the important information you need to know about living and volunteering in Cusco. For example, our staff will instruct you on how to commute, as well as provide you with more information about how you will help assist A Broader View within your role. This forum will also allow you to ask any questions that you may have so that you can have as seamless a transition as possible into your experience.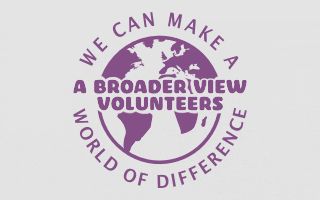 Keep in mind that workdays can last anywhere from 6-10 hours, with this time being split between morning and evening sessions. The total amount of time you work each day will depend on a variety of factors, including the program that you've selected.
Each volunteer will have access to three meals a day, as provided by their homestay families. Those wishing to go out for lunch may do so; however, it will be best to let your homestay family know ahead of time.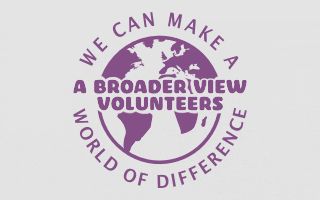 Once you're volunteer work has started, you can expect a more-or-less steady schedule. Keep in mind, however, that this is subject to change depending on your program's particular situation.
That being said, volunteers can typically expect to start their days early and enjoy breakfast at 7:30 AM. Breakfast will be provided by the homestay family, many of whom cook eggs, toast, and other Western favorites.
Following your breakfast, you'll be required to head out for your project site at 8:00 AM. You can expect this commute to last about thirty minutes, with your volunteer work officially commencing at 8:30 AM.
This is where the majority of the variation comes into play. Because there are eight different programs available (including our immersion program that can be combined with our seven main volunteer options), there can be significant variation in the itineraries of different programs.
For instance, those participating in our childcare and orphanage program will arrive at our partner orphanage. Here, you'll work with abandoned girls and teens, aged 10-18. Those who are selected for this program will assist these young girls and women in building their self-confidence, as well as providing educational and other support. For instance, you may be tasked with organizing different extracurricular activities—such as yoga—or with helping these girls complete their homework. It's important that applicants wishing to work at this orphanage have a caring and understanding demeanor and have enough Spanish fluency to connect with and build up these residents.
Volunteers also have the option of participating in our medical and healthcare programs. These programs are tailored to a volunteer's skill level in the field. Those with experience, such as medical undergraduates, may assist doctors to perform daily tasks, while medical professionals may observe surgeries and other procedures. Many of our healthcare activities focus on raising awareness and on educational outreach programs. For those with the right experience, this can be an incredibly rewarding way to give back to the Cusco community, as many here lack the funds necessary to get adequate healthcare. In fact, thousands in Peru suffer from preventable diseases that could have been warded off with better education and awareness programs.
Those looking to be even more involved in helping address this issue can choose our premedical and predental program. This volunteer opportunity will have you working with a medical care provider, helping them perform daily tasks so that they can see a larger number of patients. Currently, many hospitals and doctor's offices in the area are extremely crowded, with the staff being overburdened with the number of patients coming in. By providing your help to both medical doctors and dentists, you can aid them in treating a larger number of patients. Those who take part in this program can expect to perform daily activities such as preparing and setting up materials, as well as assisting in providing diagnoses.
Those who want to volunteer to help the elderly will have a different schedule. If you choose this program, your place of volunteering will be at Volunteer Peru's Elderly Care Center. This incredibly non-profit group works to aid seniors who are in need of living and other support. More often than not, these seniors fall well below the poverty line and have no other family to take care of them. If you are to choose this program, you'll be helping these seniors address a number of issues, both physical and emotional. For example, you'll likely spend a portion of your volunteer time in helping these individuals perform necessary tasks such as bathing, eating, and taking walks. But don't worry—they'll be plenty of time for fun and games, too. Finally, it's likely that you'll also assist the elderly in receiving important health checkups—such as monitoring their blood pressure and other vital signs. For this reason, our elderly care program is one of the most rewarding, as you'll be able to make an immediate—and potentially life-saving—difference in their lives.
But our programs don't stop there. You may choose to do your work at our special needs and therapy facility. Here, you'll come into contact with people of all ages and genders who are in need of special needs and therapy services. During your time here, you'll spend a portion of time working with and feeding special needs children in the mornings and then moving on to assisting more able-bodied children (those who can go to school) in the afternoon.
Perhaps one of the most popular and beneficial of our programs is our Teaching English Education option. If you select this option, you'll start your workday in the Mariscal Gamarra area of Cusco, helping children learn the basics of English. Students may be of various skill levels, so you'll need to be able to adapt to different teaching styles and methods. Many of our volunteers enjoy this option, as it equips children with the knowledge and the education needed to one-day break free from poverty.
Finally, you may also choose to work in our women's empowerment program. This game-changing program works to help survivors of domestic violence, as well as raise awareness of the issue. With as many as 80,000 domestic violence survivors, Peru is in critical need of assistance in providing support to victims.
Keep in mind that all of these programs can be combined with our immersion and language program for a more rewarding experience.
All of our programs have a break included, starting at 1 PM (13:00). This hour-long break can be taken outside or with your host family. Those who do plan to eat out can expect to spend anywhere from $5 - $10 a day buying lunch.
At 2 PM (14:00), volunteers return to their work. Remember, the nature of the work may change depending on the program you're doing. Also of note, those who are in our immersion program will use this time to take their language lessons.
Typically, workdays will end around 5:00 PM (17:00), with volunteers returning to their homestay for dinner. This means is typically scheduled for about 6:30 PM (18:30). Keep in mind, however, that depending on your program, your schedule may change.
As you can see, you'll have the weekends off—giving you the flexibility needed to go out and enjoy everything that Cusco has to offer. In this way, our programs provide an amazing opportunity to experience the local culture of the area, all while allowing volunteers to make a real difference where it's needed.
Those interested in applying for one of our volunteer in Cusco programs can do so here. And remember—because there's no set start time, there's no deadline to submit your application. This means you can get started today! We look forward to hearing from you!