Volunteer Name: Chelsey Miller
Project Location: Cusco, Peru
Volunteered at: Orphanage, Kindergarten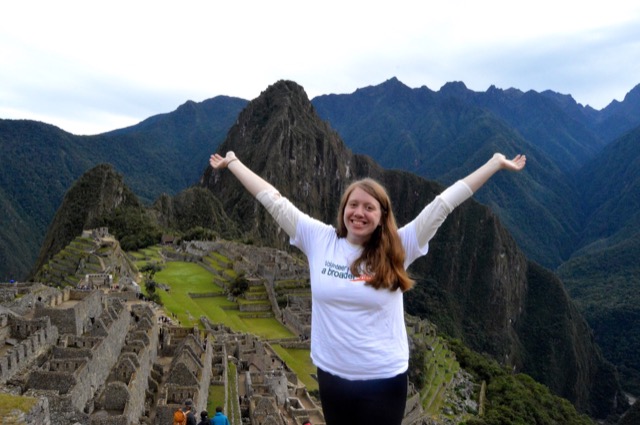 1- How was the local ABV Coordinator/staff and the support provided in-country?
Beatrice was wonderful, not only did she answer all my questions prior to departure, but she was incredibly helpful in the country as well.  She showed me around Cusco, and contacted me with the necessary places.  She  was great.
2- What was the most surprising thing you experienced? Name 2
Program: How sweet the girls at the orphanage were, and how lovely the kids at the kindergarten were.
Host Family: How welcoming the family was.  They accepted us into their family.  It shouldn't have been surprising.  The people of Cusco are so warm.
Country:  They amount of  stray dogs – they are adorable but be careful!
3- What was the most challenging thing you experienced?
Program:  Because of summer break in the U.S., there were a lot of volunteers at the orphanage from other organizations.  
Host Family:  The family definitely had different views, especially the grandparents, but you just have to keep an open mind.
Country:  Usually not toilet paper or soap in bathrooms. I brought some as well as hand sanitizer.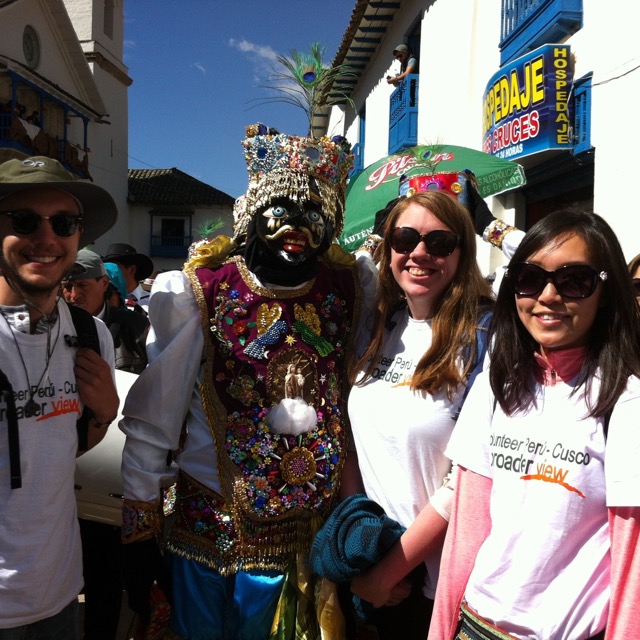 4- Any tips for future volunteers… (clothing, travel, personal items, donations)
1.  If you come in June and July, bring layers.  It is winter here.
2.  Always have toilet paper and hand sanitizer when you go out.
3.  Bring a small crossbody bag for girls.
4.  Make sure your U.S. money has no rips or writing on it.  The exchange places will not accept it.
5.1-Other things volunteers should know before coming here:
(thats not in the orientation guide)
a. Bring a student I.D. if you have one.  Discounts. (offered in the ABV account)
b. I'll say it again – layers!
c. Buy snacks to keep you going through the day.
6- Personal Paragraph about the experience (ABV Program Testimonial):
I had the most amazing two months of my life.  The other volunteers were awesome and we had a great time together, especially in Puno.  The volunteering is incredibly humbling and it really changes your perspective which is a good thing.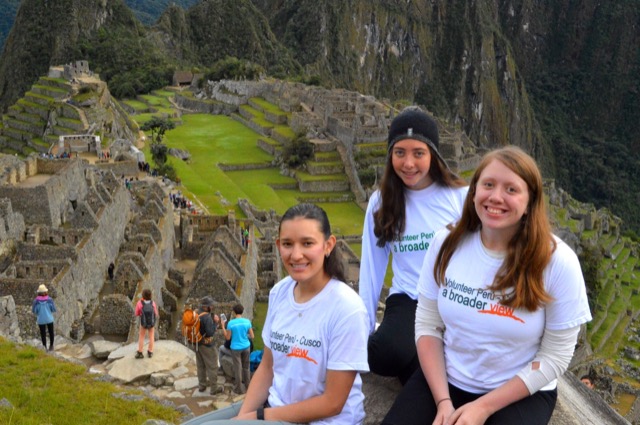 7- How would you describe your accommodation, meals, security, friendliness, quality others:
The accommodations and meals were great.  I always felt safe in the country and everyone was really nice to me from other volunteers to locals.
8- What was your favorite memory of this trip?
Program:  Working at the kindergarten.  They were adorable and I even learned some basic vocabulary I forgot!
Host Family:  Our host mom coming to Paucartambo with us for the festival, she was so helpful and informative.
Country:  Traveling on the weekends, Puno was especially amazing, and the sunrise and sunset over the lake were breathtaking.
9- How was the ABV USA support prior traveling?
They gave all the necessary information promptly.
9.1- What do you think about the reservation system online?
The online system was great, very easy to use.
9.2- Who did you find Abroaderview website
I used google to find volunteering organizations.
10 – Are you willing to speak to other potential ABV volunteers?
Of course.