In this guide, we'll show you everything you need to volunteer abroad with ABV. What's more, we'll show you how to apply for our programs (either as an individual or with a group), as well as introduce you to nine of our top programs for short-term volunteering.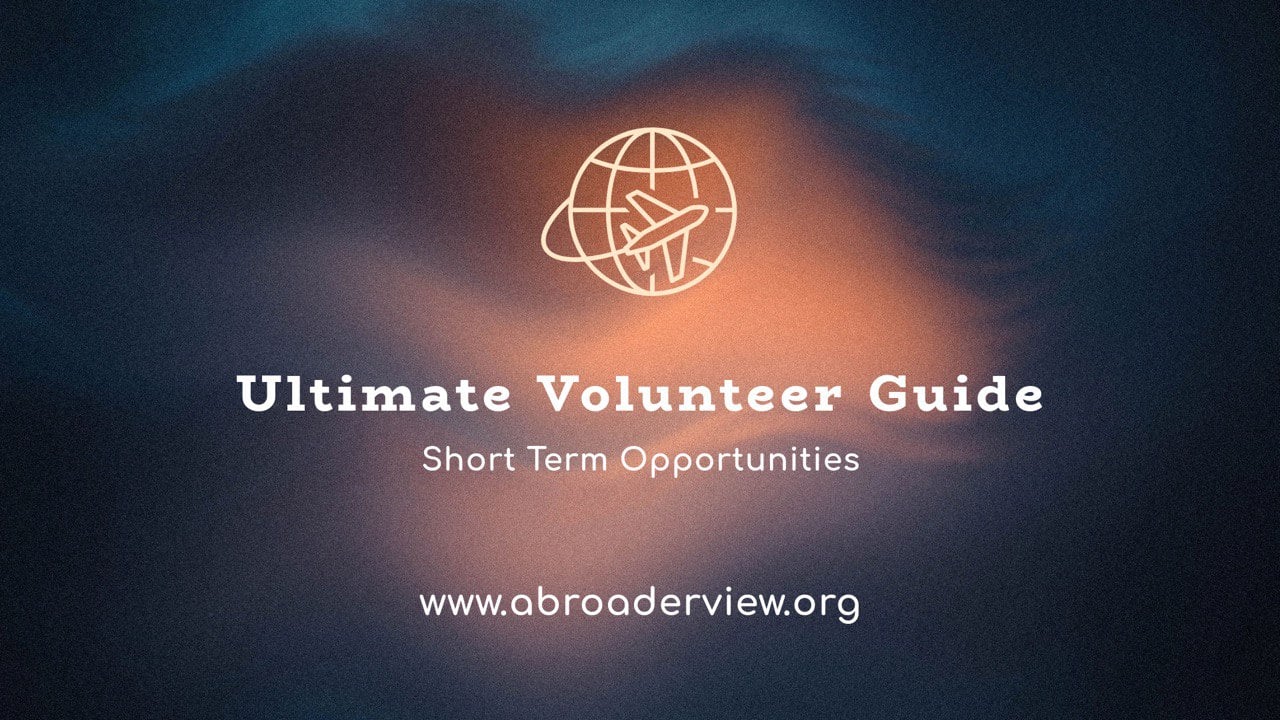 1.- Introduction
So you've decided to do something special for your next vacation. By making your next adventure a volunteering experience, you'll be able to cross an item off your bucket list while making a difference in the lives of people who need you.
But even though you've made up your mind, you're not quite sure how to get started. Whether you're a student or a worker, it's likely that you'll be on a limited time span. For this season, you need a reliable way to enjoy a short-term volunteering experience.
And that's where we come in. A Broader View has been offering world-class short-term volunteering programs for over a decade. We operate in a number of countries across Africa, the Americas, and Asia to provide you with an unforgettable experience. As a 501 c(3) nonprofit, we love connecting passionate volunteers such as yourself with people around the world who need your services.
In this guide, we'll show you everything you need to volunteer abroad with ABV. What's more, we'll show you how to apply for our programs (either as an individual or with a group), as well as introduce you to nine of our top programs for short-term volunteering.
With all this in mind, let's jump right in!
2.- What Do You Need to Volunteer Abroad?
International volunteering with ABV is surprisingly easy. Our application process is simple and easy to follow so that you can begin your volunteering experience as quickly as possible. Take a look at the following steps to get a better idea of what you'll need to start your next adventure:
2.1.- Decide the Duration of Your Trip
As the first step of the process, you'll want to decide the duration of your trip. ABV offers international volunteer projects that range from one to eight weeks. This means that you have a bit of flexibility in finding a plan that fits with your schedule. All of our programs are short-term so that you can get the most out of your volunteering experience without taking too much time away from your busy schedule.
2.2.- Browse ABV Programs
Once you have an idea of how long you'll want to volunteer, it's time to browse our range of ABV programs. We offer programs in twenty-five countries across Central America, South America, Africa, and Asia, meaning there's a ton of variability in what we offer and where you can go. This allows you to choose a program based on your familiarity and strengths.
What's more, we offer a number of programs per country so that you can find a volunteer project that you feel passionate about. With ABV, you'll be able to find a trip that plays to your interests and passions so that you can have a more rewarding and interesting experience.
2.3.- Fill Out Your Application
Found your program? Great! Now it's time to fill out your online application. The application is simple and should take only a few minutes to complete. Make sure to fill out your application accurately to reduce any potential issues down the road.
2.4.- Check Your Email
After your application is submitted, it can take between twenty-four and forty-eight hours to receive your confirmation email. Make sure to keep tabs on your inbox so that you can make haste with your volunteer opportunity. If you don't receive your email after this time period, make sure to check your spam inbox and/or contact ABV. Your email should give you more information about your upcoming trip and will give you details on how to pay the $120 registration fee that's required to get your campaign under way.
2.5.- Start Your Fundraising Campaign
If you don't have the funds necessary to leave for your destination country, you'll want to start your fundraising campaign immediately. You can do this through your online ABV account. Simply start your fundraising campaign, share it with your friends and family online via social media, and wait for your donations to pour in. In most ABV cases, friends and family are the major supporters of volunteer projects.
2.6.- Volunteer
As soon as you've gotten your funds, you can collect the via your campaign and use them to start your adventure! These quick and easy steps provide a general overview of what you need to do to get from your home country to your destination country abroad. Make sure to use this as a general reference to ensure your experience goes smoothly!
3.- Which Program Is Right for You?
Now that you've got a general idea of the application process, how do you decide which program is right for you? In order to answer this, there are a number of considerations you will want to keep in mind. Let's go over a few of them so that you can find the program that works best for you or your group.
3.1- Type of Work
Depending on your destination, you'll likely encounter different project types. Those looking to volunteer in Africa, for example, may have more opportunities to work in healthcare and construction, while those volunteering in countries such as Colombia will likely work in fields such as education. Understanding what type of work you want to do can help you find the program that's best fit for you. In general, ABV offers volunteer projects in fields such as daycare, education, elderly welfare, healthcare, and more! By browsing our list of programs online, you can find out even more amazing volunteer opportunities for you!
3.2- Distance
Building off the last point, you'll want to factor in distance when considering your program. If you're an American citizen, for instance, you'll likely spend less money going with ABV programs in Honduras than you will going to ABV programs with Tanzania. Keeping these costs in mind can help you find a program that fits in your budget and keeps you from spending more than you need to in your quest for a rewarding experience.
3.3- Individual or Group
Do you plan to go abroad alone or with a group? With ABV, you'll be able to travel with large groups of five or more people. If this is the case, you'll want to consult with your group about the project that's right for you. You'll likely want to find a job where your group can work together and enjoy the experience as one. Whether you're looking to work in animal care and wildlife or child education, you'll want to reach a consensus that satisfies the passions of your group so that your experience will be rewarding for the entire group. Remember to contact us so that we can make special accommodations for your group!
3.4- Friendly Reminders
Before you book your trip and embark on your journey, you'll want to keep the following reminders in mind to ensure your wellbeing while abroad. Doing so can make sure you get the most out of your trip and minimize the likelihood of any negative encounters while you're away from home.
3.4.1- Get Vaccinated
In many cases, you'll be going to a region that's high in poverty and low in development. For this reason, you'll want to make sure that you have all the necessary vaccinations before leaving. Locations in Africa, especially, are known for their lack of proper healthcare infrastructure so you'll want to make sure you're not taking any chances when you leave.
In order to minimize risk, meet with your doctor or physician and get all recommended vaccinations before you leave. In this way, you'll be able to enjoy your volunteer experience without worrying about your health and will be able to provide more quality care for the region you are visiting.
3.4.2- Book Early
It's no secret that booking early can save you tons of money on your flight. For this reason, you'll want to make sure that you don't wait too long to book your flight ticket. Instead, you should be on top of it as soon as you collect your funds so that you can get your flight at an acceptable amount and reduce any issues that you may encounter as a result of procrastination.
3.4.3- Understand All Visa Requirements
Not every country is different. As such, it's important that you understand the different visa requirements that you may be faced with per each country. You'll want to make sure that you follow all requirements so that you can get your visa quickly and without delay. Don't just assume that you're fine because you've traveled before. Instead, take into account the particular visa requirements of each country and save yourself any potential hassle in the future.
4.- Check Out These Amazing Destinations!
With all this being said, we encourage you to check out the amazing short-term volunteering destinations below! We have tons of options to choose from so that you're guaranteed to find a project that's right for you!
Despite recent economic development, Peru still struggles with a major poverty problem that sees millions of children across the country suffering from poor conditions. ABV strives to provide these children and their families with the resources and care needed to raise their standard of living and provide a better future for Peruvians. We offer seven different programs in the city of Cusco that you'll want to check out!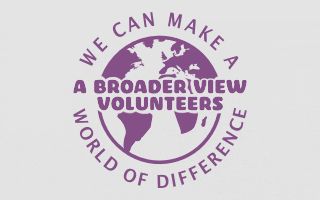 Volunteer Peru Cusco Review Katherine Seibert PreMed Program and Children
Specifically, you can choose between projects related to:
Medical Programs
Childhood Education/Teaching
Pre-nurse/Premedical internships
Daycare/Orphanage work
With so many opportunities, you'll definitely find something you'll love! Act now and take advantage of our incredible language immersion classes to make your time even more rewarding!
ABV offers an incredible nineteen different program options to choose from in Costa Rica! Known as the "Rich Coast," this tiny Central American country is one of the top tourist nations in the region. With beautiful natural destinations, including beaches and forests, Costa Rica is a great place or your next volunteer opportunity!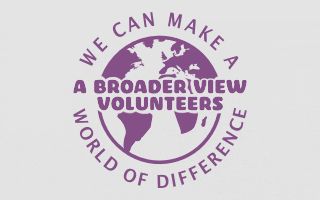 Volunteer Abroad Review Costa Rica Ama Munkhbayar Orphanage Program
Despite the nation's natural beauty, many citizens still suffer from extreme levels of poverty. In light of this, it's crucial that these people receive the outside help they need to make it through. If you're looking to volunteer in fields such as:
Orphanage Support
Elderly Welfare
Healthcare
Sea Turtle Conservation
Make sure to check out our wonderful volunteer opportunities in Costa Rica! Our programs are located in San Jose and Escazu, giving you the choice of where you wish to go! Hundreds of volunteers have gone through our Costa Rica program and loved it. Now it's your turn!
Cartagena is the most celebrated port city in Colombia. Steeped in culture and history, it's one of the top destinations for travelers to South America. Now you can experience all the beauty of this historical city with a volunteer opportunity from ABV! With your help, you can bring valuable assistance to hundreds of Colombian citizens in need. In a country where many children live in extreme poverty, outside help like yours could make a huge difference in the lives of disadvantaged children.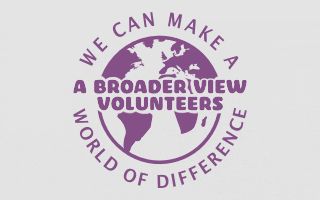 Video Review Volunteer Madison Woods Colombia Cartagena Women Support Program
Specifically, A Broader View offers Colombia programs in the following areas:
Child Education
Daycare
Community Support
If you're good with kids and wish to make an impact on children in need, you'll absolutely love our volunteer programs in Colombia! They make the perfect ordeal for those wishing for that ultimate short-term volunteer experience!
Are you ready to experience Africa in its truest form? It's time to take your next trip to Kenya! ABV offers a number of volunteer opportunities in the city of Nairobi, a location plagued by disease, poverty, and social disruption. Though Kenya has built a steady tourist infrastructure over the last few decades, in large part due to the number of wilderness parks and safaris the nation boasts, many normal Kenyans still live in abject poverty.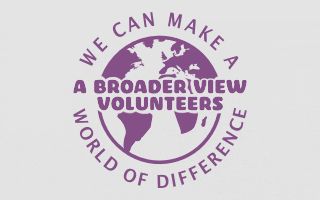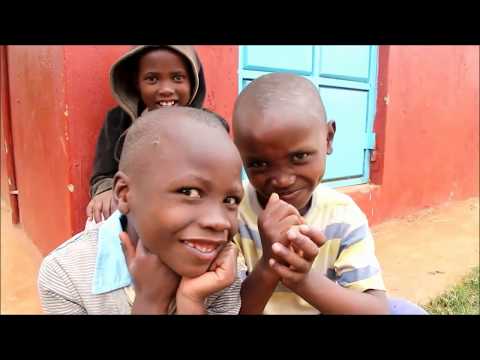 Video Review Volunteer Abroad Kenya Orphanage Program Tiffany Tsang with Abroaderview.org
Worse, thousands of Kenyans, including children, suffer from HIV/AIDS and require special help in order to get their treatment and live normal lives. With your help, ABV hopes to provide substantial aid to these individuals so that they can begin to live their lives properly and without fear.
Make sure to check out our amazing Kenya program in Nairobi:
Teaching/Education
Childcare/Orphanage
Community Health/Nursing
You won't be disappointed!
This East African nation is home to Lake Victoria and boasts some of the best and most diverse wildlife in all of Africa. A number of endangered species inhabit Uganda, a nation that also includes some of the best fauna on the continent.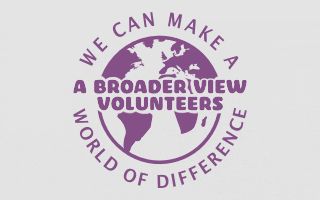 Review Volunteer Abroad Miles Hannan Uganda Bulenga Orphanage teaching program
Despite its natural beauty, however, the nation suffers from extremely high poverty levels, especially in rural areas where the HIV/AIDS epidemic has spread and where farmers are forced to rely on their agriculture to get by. Without the help of outside individuals, these individuals largely have nowhere to turn. That's why it's important that you volunteer in Uganda to help children gave the skills and the resources they need to move into the future healthily, safely, and with a good education.
ABV is committed to changing the social fabric of Uganda by providing these resources. As such, we offer a number of programs that you can participate in to make the lives of Ugandan children exponentially better. Take a look at our programs below to see if any of them are right for you:
Clean Water Access
Vocational Skills Training
Family Planning and Reproductive Healthcare
Chicken Projects
Education
Orphanage/Daycare
With so many projects, you're sure to find something you can do in Uganda. With this in mind, make sure that you sign up for this short-term volunteer trip today!
It's no secret that Ghana is home to some of the friendliest people in the world. The nation's reputation as a land of smiles and happiness is world-renowned. Despite this, many citizens live in conditions that would be deemed unacceptable by citizens of more developed nations. This is especially true in rural areas, where an overwhelming majority of the population depend on agriculture and self-sustenance to survive.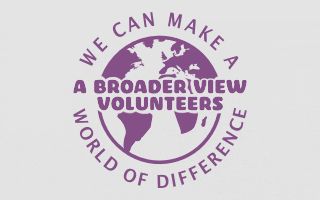 Volunteer Ghana Kasoa Review Theresa McGlinchey Orphanage Refugee Program Abroaderview.org
It's ABV's goal to wipe out the state of extreme poverty that exists in these regions by providing financial aid, education support, and medical care where necessary. As Ghana finds itself caught up in the HIV/AIDS epidemic, it's important that citizens—and children especially—gain quality access to medical counseling and care that can save their lives and prevent them from spreading the disease.
ABV offers a number of programs you can take part in to change the lives of ordinary citizens living in Ghana:
Medical care/Healthcare
Orphanage
Education/Teaching
Premedical/Research
Teaching Missions
Make sure to check out any one of our programs located both in Kasoa and the Volta Region. With so many opportunities to choose from, you're sure to find something that's right for you or your group.
Are you ready to visit one of the most exciting countries in the world? At first glance, you may not realize why Nepal is considered one of the best destinations for active travelers. Upon closer inspection, you'll see that the country is actually home to some of the best travel spots in the world, including Mount Everest! With a trip to Nepal, you'll be able to get the best of both worlds in helping those in need and having one of the best travel experiences of your life.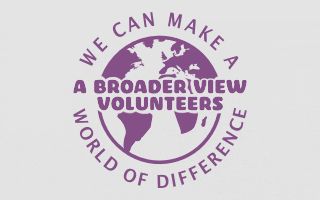 Volunteer Nepal Kathmandu Review Sumer Deon Dog Rescue Center
Because nearly half of all Nepalese citizens live in poverty or do not have jobs, it's crucial that volunteers like you go and provide assistance. ABV offers a number of short-term volunteer trips that you can take advantage of today to make a difference in the lives of Nepalese citizens:
Premedical/Pre-nursing
Teaching English
Dental Care
Disabled Care
Orphanage
Elderly Care
And more!
Our volunteer destinations are located in Kathmandu, a great travel destination where you can change the lives of Nepalese citizens while experiencing the best the country has to offer!
Sri Lanka is a beautiful island nation in the Indian cultural sphere that boasts some of the best coastlines in Asia. If you're ready to take your services to a tropical climate, you don't want to miss out on the opportunity to volunteer in Sri Lanka with ABV!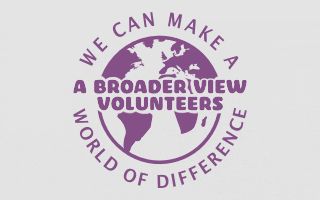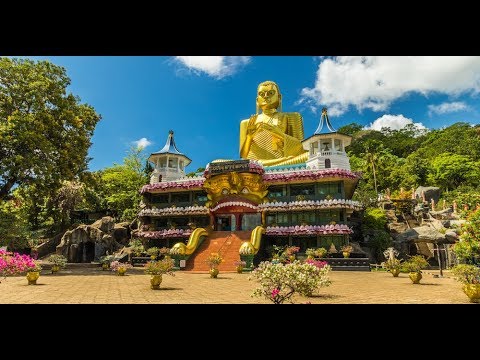 Volunteer Abroad Sri Lanka Social and Conservation Programs Abroaderview.org
Thousands of Sri Lankans still suffer from a lack of development and extreme poverty. In light of this, make sure to check out the following ABV programs so you can join in and help these individuals find a better life:
Teaching English
Childcare Programs
Entrepreneur Empowerment
Medical Care
Sea Turtle Conservation
Construction/Renovation
With so much to do, you'll never be bored during your time in Sri Lanka! So saying, make sure you apply today!
Historically, India is one of the most successful countries in the world, with an ancient culture that has had a severe impact on the Asian continent. As such, it boasts some of the most distinguished historical sites and landmarks in all of Asia. Added to this, the country is home to several unique ethnic groups and languages, making it one of the most diverse nations on Earth.
Despite their historical and current success, nearly half of all Indians still live in poverty. For this reason, we encourage you to check out our volunteer program in Jaipur, where you can help change the lives of the men, women, and children who are living below the poverty line. Specifically, we offer volunteer programs in:
Teaching English
Animal Rescue
Women Empowerment
Medical/Health care
Construction/Building
And more!
If you're ready to make a difference in the world, consider signing up for this program today!
5- The Bottom Line
With ABV, your international volunteering trip just go that much easier. Our services allow you to choose a program/destination of your liking, apply online, and begin volunteering in no time. Whether you're a single traveler looking to experience the world and make a difference while you're at it or a group striving to change the world, we are willing to work with you so that you can make your volunteering dreams come true.
Use this guide as your ultimate resource for volunteering abroad with ABV. With the steps above, you can apply today to start booking your trip to a country of your choosing. Going with a group? Email us to find out how we can make special arrangements for your group adventure!
Over the last decade, ABV has emerged as a global leader in international volunteering. A 501 c(3) nonprofit charity, we are dedicated to making lives better around the world. We hope this guide inspires you to join us in helping millions of disadvantaged people across the globe gain access to a better life. There's so much to explore and so much to do to help those in need—and you can begin right away with ABV.
So what are you waiting for? Use this piece to start your volunteering adventure today!