The first step of finding the most suitable volunteer program and the perfect job for yourself is to get to know yourself. This means trying to understand your interests and the activities that will make you happy. If you find a job you love you won't be working a day in your life. So, try to discover your skills and the works that keep you motivated. To be able to do that ask some questions to yourself.
Aspects to have in mind when searching for an Organization 2020
Are you get bored with your monotone lifestyle? Do you feel like you are not making a real contribution to the world? Are you searching for the meaning of your life? Then start searching for volunteer opportunities abroad. Volunteering abroad will open new horizons for you and you will discover new things about yourself and about our planet. You can get an idea about what is really important for you and how can you find the meaning of your life.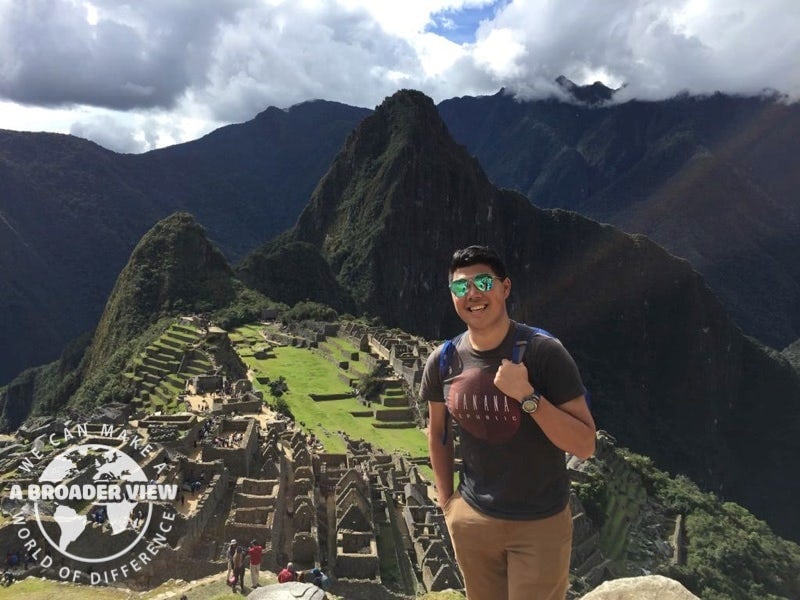 Volunteer Abroad may show you the way to find the perfect job/carrer for you. You can have a chance to test many different works and decide which one is suitable for you. As Abroaderview we offer various positions (265) in lots of different countries (25) and cities (65). First, make a research about the countries and decide where you want to go. Then, start searching for open volunteer positions in that country. When you try a job for a few weeks, it will give you an idea about the future and you can test it if this job is suitable for you or not.
Volunteer Abroad helps not only to find a dream volunteer opportunitity but also helps you to gain new skills or improve your existing skills. You can think of volunteering as an internship as well, we can get you College or University credit, community service hours. You can practice what you learn in the university or you work in a completely different area and learn new things. It is all up to you and your wishes. We will be helping you in this process while you are searching for the volunteer position abroad. So that we can decide which option is the best for you.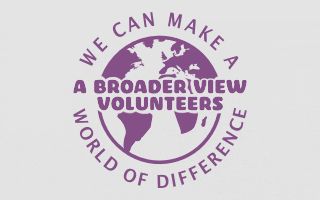 HOW TO FIND BEST VOLUNTEERING OPPORTUNITIES FOR YOU IN 3 STEPS?
If your mind is a bit confused about the volunteering process and you are not sure about the things you should do, here is an article to guide you. Let's look at the 3 basic steps of finding the best volunteer program for you.
1. Try to Get to Know Yourself Better
The first step of finding the most suitable volunteer program and the perfect job for yourself is to get to know yourself. This means trying to understand your interests and the activities that will make you happy. If you find a job you love you won't be working a day in your life. So, try to discover your skills and the works that keep you motivated. To be able to do that ask some questions to yourself.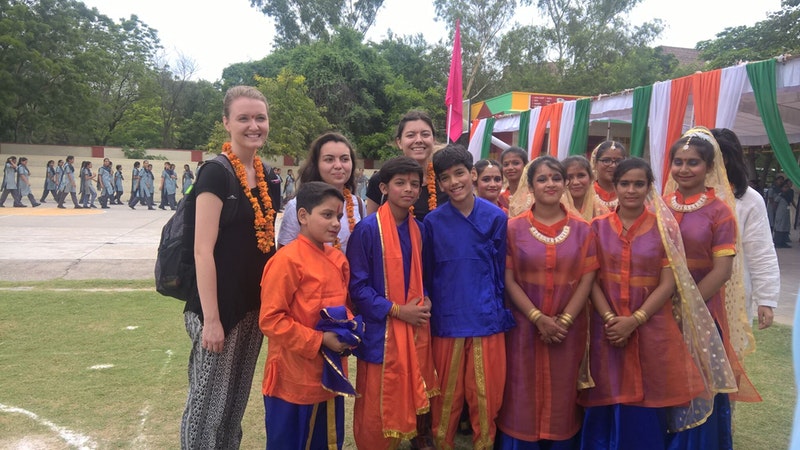 Try to understand what is important to you. It can be helping children or women. It can be a contribution to the healthcare system or maybe the education system. Specify your personal values and decide which one of them is more important than others. So, it will be easier to choose an area to work as a volunteer. You don't have to work in the sector of your university degree. You can be an engineer but you can work in an elephant sanctuary. And if working in a sanctuary makes you happier than being an engineer, you should choose this way. There is no meaning to try doing something that makes you feel upset. At least you should try new opportunities by being a volunteer.
Everything starts with dreaming. Dream yourself in an orphanage or dream yourself in a sanctuary, or maybe in a hospital. Start searching for your ideal volunteer role and the type of work you want to do. Imagine yourself while doing that job and try to understand your feelings about that moment. By the way, keep in mind that volunteering is a process just takes a few weeks in your life. So, even if you make the wrong choice it is not the end of the world. You can say that at least you tried. So don't get stressed so much while searching for the volunteer options and while deciding the role. We will always be in contact with you to see how things are going and if you need a change or if you are in the right program.
Review your skills and try to find a volunteer position that can help you to use and develop those skills. It is also possible to learn new skills while volunteering but it is better to start working on your existing skills. By using those skills you can be successful in a shorter time and it will boost your motivation.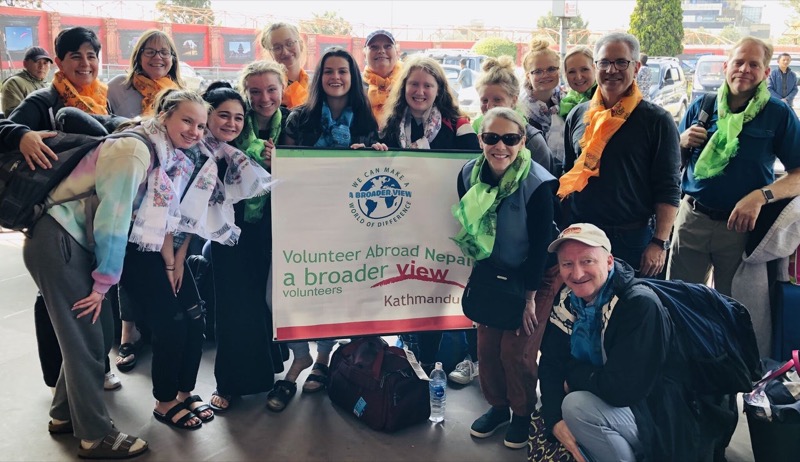 Choosing the country and city is an important part of joining a volunteer program. There are many parameters that you should consider. Are you ok with the long flights?, your budget, How far can you travel? Are you comfortable with the high temperatures? High elevations? These are just a few of the questions that you should ask yourself. Also, safety issues differ from country to country. Of course, we do everything to keep you safe in the country you are doing volunteering but still, there is a risk of diseases, pickpocketing, etc. Therefore, you should make a good research about the country's existing conditions that you are planning to go. Once you decide the country, you should also choose a city to work. In some countries, we have volunteer opportunities in different cities. Some of them are seaside, some of them are inland. Just ask yourself where you want to spend your weeks and as we mentioned make good research. Read articles about those cities, watch videos. And finally, discuss it with our ABV staff. We have a deep experience and we will be more than happy to share our knowledge with you. Also read volunteer reviews from our alumni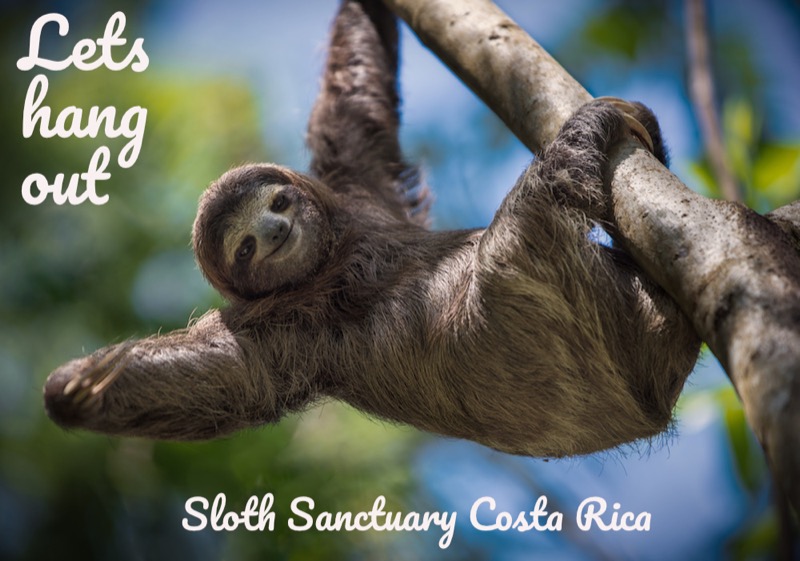 Learn your working schedule in the volunteer program that you are planning to involve. So that you can also plan your sightseeing trips. It is one of the best parts of being a volunteer. In your free time, especially at weekends, you can discover the region, attend some tours or adventure activities. Most of the countries that we offer volunteer positions have an amazing nature with beaches, mountains, forests, rivers, etc. So, it will be a great experience to spend some time in those places. Volunteering is not just about working. It is also about getting to know a new culture, meeting with new people and learning more about their traditions and lifestyle. Volunteering abroad is a multi-beneficial thing that will widen your world. So, decide which countries you are interested in more. If you choose a country you wonder a lot, it will be much more exciting journey for you. Our local coordinators will help you once in country find a reliable tour agency with multiple tour options for the weekend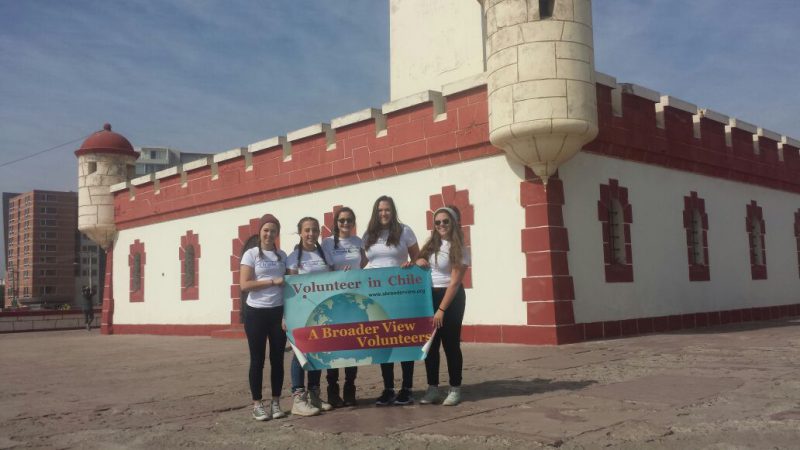 To sum up, asking some questions to yourself is very important to be able to decide the most suitable volunteer job for you. Try to get to know yourself better to find the best volunteering option for you and please don't hesitate to contact us for your questions and concerns during this process.
2. Make a Detailed Research About Volunteering Opportunities
After asking some questions and decide what do you wish for, now it is time to search for your options. As Abroaderview, we have many volunteer opportunities. Job scope that we offer is really wide and we have positions in many different countries and cities. After you decide where and how you would like to work, it is certain that you can find the program you want with the help of Abroaderview.
Actually, before choosing the place and the job, the most important thing is deciding the company/nonprofit/organization that you are going to work with. Abroaderview is a US Non-Profit organization with years (from 2007) of experience and has a successful reputation (top 5*****). We have been doing this job for a long time and we are prepared for all of your questions. Not only the staff in our main office but also our local coordinators in each country are ready to help you to have great volunteering experience. We are hire/working with the locals in the other countries and our local directors, coordinators, host families are selected very carefully. They are all helpful and friendly but at the same time professional. We are planning all the process for you. The service we provide is not ending when you start volunteering. On the contrary, we will be always there for you until the last day. You will never feel alone. So, of course, you can make a research about the other companies for profit but in the end, you will see that we offer the best opportunities, excellent price/service and prompt communication.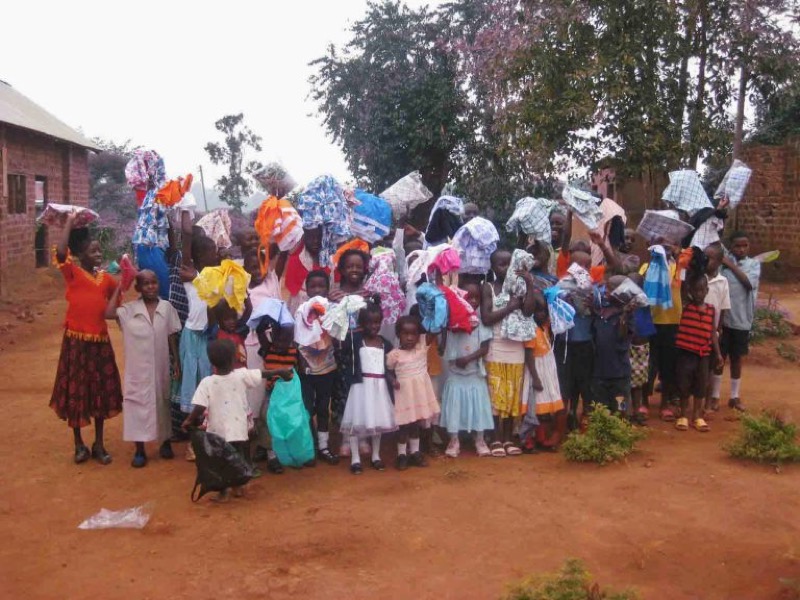 Sometimes, the country you want to go and the volunteer opportunities in that country may not match exactly with your desires. For example, you want to work in a healthcare canter in a country but on the web page, there is only an orphanage option in that country. In that kind of situation, please let us know what do you want exactly. Also, if you are a group of people, we can arrange special Group opportunities for you. Just reach us and we will try our best to help you.
Research is the keyword to create unforgettable volunteering experience for yourself. If you do detailed and proper research, it is more likely you do a nice choice. In this case, listening to the experiences of previous volunteers is a good idea. There videos and articles on this. So, it is better you search for those sources. Volunteering also has also challenging parts. It is not just about travelling an exotic country and helping others. There are also things you should be aware of before going to a completely different country. Language barriers, cultural differences, safety issues, etc. are the things you should consider before making your decision. And the best way to learn more about those obstacles is to listen to the people who experience them before.
3. Fulfil the Requirements Before Volunteering Abroad
You have decided the country that you will go, the suitable volunteer job and the company you are going to work with now it is time to fulfill the requirements. Different companies/organizations require different things but in general, everything starts with the reservation form. Be careful while filling the form and give true information about yourself. After the application, the organization will do a background check. It is important because as Abroaderview we should provide our local partners' safety. To be able to do that we have to check the volunteer nominees' previous life. After the background check, if everything is ok, the process continues with the reference check and interview. Then, you will get some education about the process and the system.
3.1 Vaccinations
On the other hand, there are some medical requirements you have to fulfil. Volunteering opportunities are usually available in third world countries. So, for your own safety, you have to get done some vaccinations (not all countries). Some countries don't even allow you to get into the country without having proper vaccinations. Vaccination requirements change from country to country. You can take some advice from your doctor and you can also consult Abroaderview on this issue. Even if you are going abroad for 1 week, it is a must.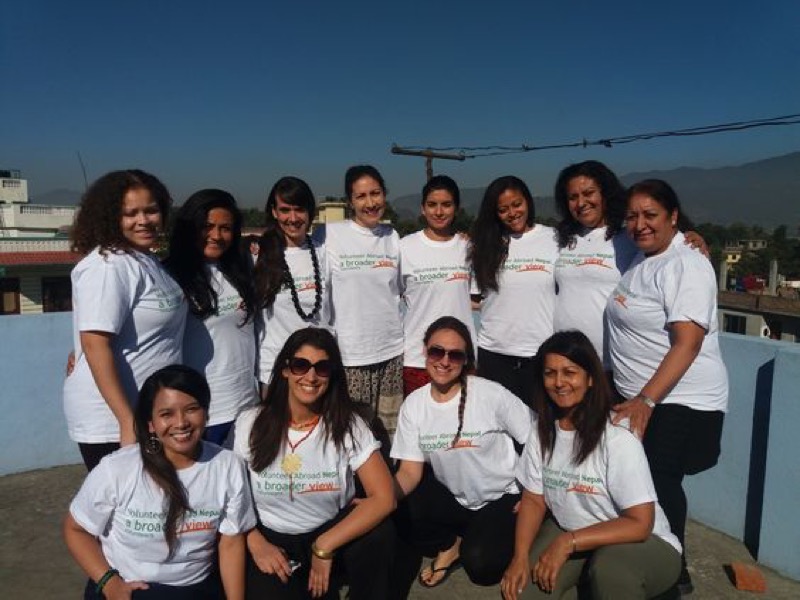 Those processes may seem a bit tiring, but all of them are really important not only for your safety but also for the country that you will be visiting. Therefore, try to be patient and try to do everything properly. Those procedures are created after many experiences and if the company, for example, us Abroaderiew wants you to fill some forms or do some medical preparations, take it seriously and try to do everything on time.
3.2 Volunteer Fees and payments
Another thing you have to consider is the payment. Of course, there is a fee to enroll inn a volunteer services. However, as Abroaderview, we are a Non Profit Charity. Therefore our volunteering abroad packages are really affordable. We also let you pay in installments, and we have a fundraising option where you can ask family, friends and anyone to donate to your campaign, If you call us, chat online or email us, you can get more information about the prices. Read more here....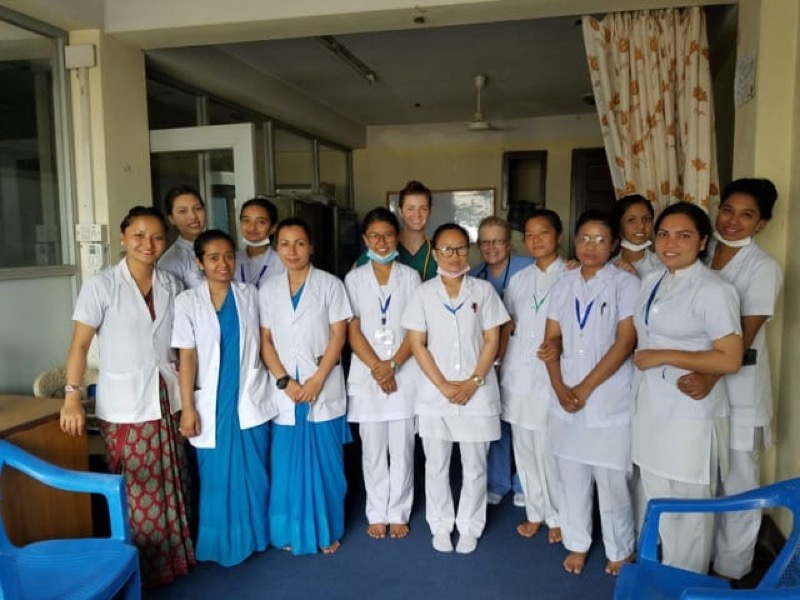 After fulfilling all those requirements, you will be ready to go to the country that you choose and start your volunteering job. Just double-check if everything is ok and start this procedure months/weeks before your trip. So that you won't get stressed and you will have enough time to make research, fulfil the requirements and make your preparations.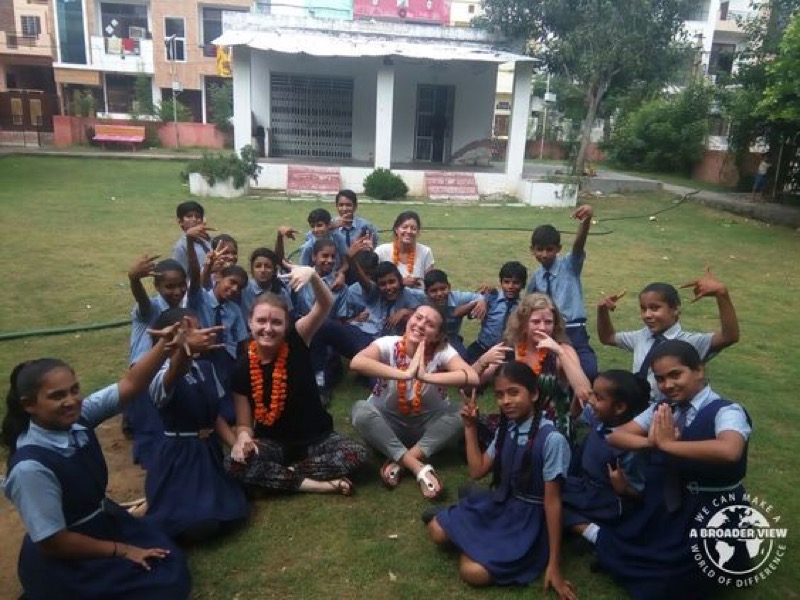 Finally, it is time to go on the most interesting volunteer trip of your life. Try to use the time effectively during your volunteering activities. Develop yourself and try to learn as many things as possible in this process. Enjoy volunteering abroad and this life-changing experience. If you want to learn more details and talk about your concerns, please get in touch with our ABV team. Keep in mind that Abroaderview is here for you to make this experience even better. Just decide to be a volunteer embassador and make the first step. Then, we will customize the best volunteer experience and it will be an amazing experience for you!...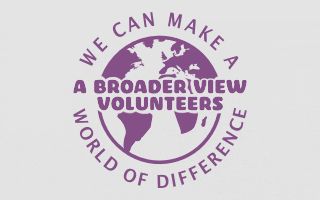 Family Volunteer Abroad Review Ecuador Quito Beisser Family Orphanage Program