A Broader View Volunteers (ABV) has partner with Global Travel Academy (GTA) to offer access to online volunteer courses. These training are a very important step to complete pre-departure training and we strongly encourage all ABV volunteers to do them.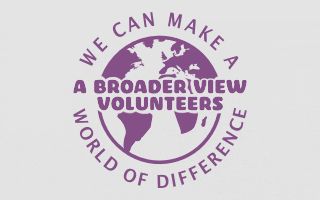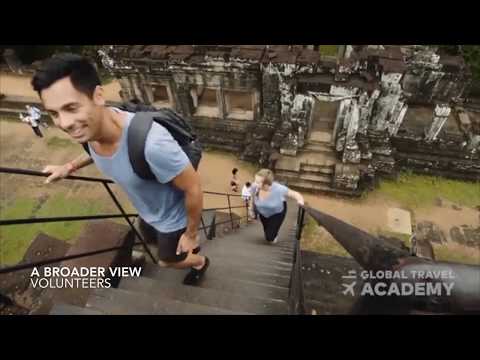 Volunteer Abroad Courses Training for ABV volunteers Abroaderview.org
Results from completing a Global Travel Academy training online:
You Receive High-Quality Guidance:GTA courses were created by travel industry professionals to nurture responsible and safe traveling.
They Are Inspirational:The course footage was filmed worldwide and in real-life travel situations, showing you (in high-definition) what volunteer life will be like.
The Courses Are Engaging:Extensive interviews with travel industry experts, interactive modules and reflective learning activities will capture your attention.
They Value Accessibility:GTA courses can be completed on any device, from wherever you have an internet connection, and if you don't finish the course in one sitting you can easily pick back up wherever you left off.
GTA Provide Take-Aways:You will have access to a downloadable interactive PDF workbook and access to their online resource center, designed to help you plan for successful travel.
The Courses Are Affordable:An exclusive deal for ABV volunteers, course pricing starts at just $49!
Global Travel Academy offers three courses that we recommended to all ABV volunteers;

1.- Certificate in International Volunteering
This is the ultimate resource for international volunteer training, it covers all aspects of the volunteer journey and is highly recommended for all ABV volunteers. Written by volunteer travel industry experts with over 30 combined years of experience, the course consists of video content, interactive activities and takes approximately 3 hours to complete. The curriculum is broken up into modules, giving you the freedom to control how and when you learn.
Throughout the course we will cover:
Deciding to volunteer abroad and selecting a volunteer organization
Managing expectations
Preparing for departure
Responsible volunteering
Understanding and respecting cultures
Building and managing relationships
Health and safety while volunteering
The role of an international volunteer
Cross cultural communication
Reverse culture shock
Become a Certified Volunteer for $149
"It was a great course and extremely helpful in preparation for my volunteer experience! I had no idea reverse culture shock existed and I am grateful for the help in learning and preparing for my trip."
George, ABV Tanzania Volunteer

2.- Certificate in Travel Health & Safety
This Travel Health and Safety training is an all-encompassing resource for all types of travelers, including international volunteers. It covers everything you need to know to stay healthy and safe, which will ultimately determine the success of your experience abroad. The course is composed of real-life videos depicting actual situations and takes approximately 2 hours to complete, the content is broken up into short videos and quick interactive activities, giving you the freedom to control your learning.
Throughout the course we will cover:
Travel preparation
Medical preparation
Traveling and transit
Staying safe at your destination
Mental health
Staying healthy abroad
Eating and drinking abroad
Transport safety
Safe socializing
Water and sun safety
Travel scams
What to do in an emergency
"I would definitely recommend this course to someone who is new to traveling or has any fears and doubts. If I was a parent whose child was going overseas I would make my child take this course!"
Jacqueline, ABV Student - Costa Rica

3.- Travel Safety Abroad - 1 Hour Training
This short and straightforward Travel Safety Abroad Training is perfect for those looking for a quick refresher on key travel skills. Covering the basics in an easily digestible manner, this online training will teach you the fundamental and practical skills required to travel abroad while keeping yourself safe and healthy.
Refresh Your Travel Skills For $49