Review Volunteer Allyson Morris in Belize Orphanage Program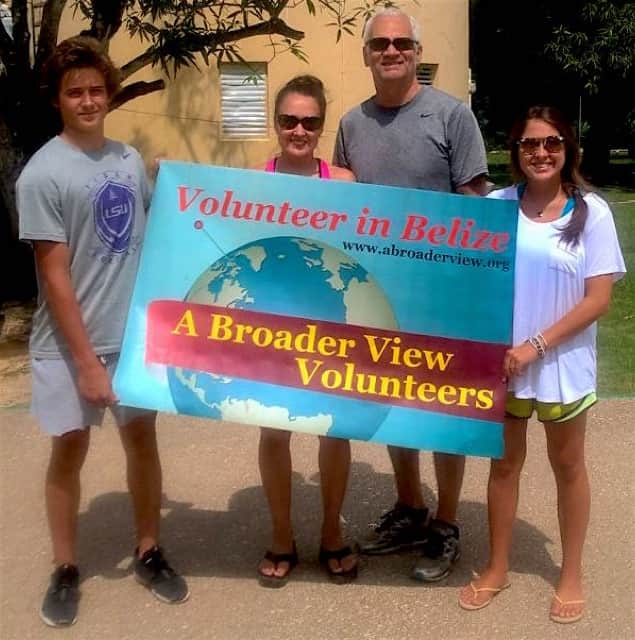 1.-How was the local ABV Coordinator and the support provided in-country
Support was very helpful.
2- What was the most positive surprise you experienced?
At the program: The children were very happy and friendly.
At the accommodation: I never expected to have dorm accommodations. All of the children helped with the hurricane cleanup efforts.
About the country: The diversity of the country – the beautiful Island and water, versus the magnificent caves and jungles.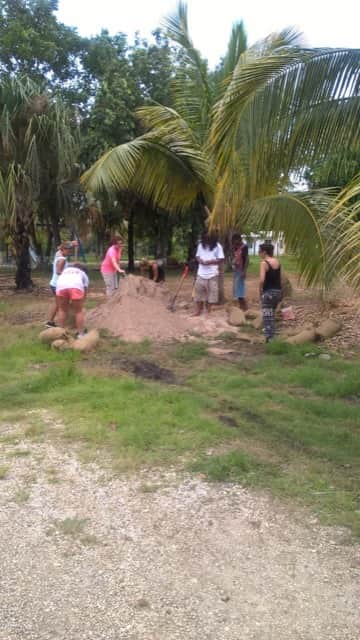 3- What was most difficult/culturalshock to experience?
At the program: How some of the children here have parents but they are still living here because of circumstances at home.
At the accommodation: No A/C
The country: Friendly people.
4- Any tips for future volunteers, give as many details as possible…
Bring cool comfortable clothing. Bring working boots or shoes that are made for being in water. Bring work gloved and safety glasses.
Donations: Clothing for the kids, money for project around the campus
Weather: Hot and rainy humid.  
4.1-Other things volunteers should know, about what to bring, what to do in country, what to eat, transportation, other:
a.- Plan your volunteer week in conjunction with a vacation. Plan a visit to the Island as well as the jungle/caves. We went spent two days at San Ignacio. We went scuba diving, fishing, did the ATM cave tour, cave tubing and visited Mayan ruins.
b.- Bring plenty of snacks or buy locally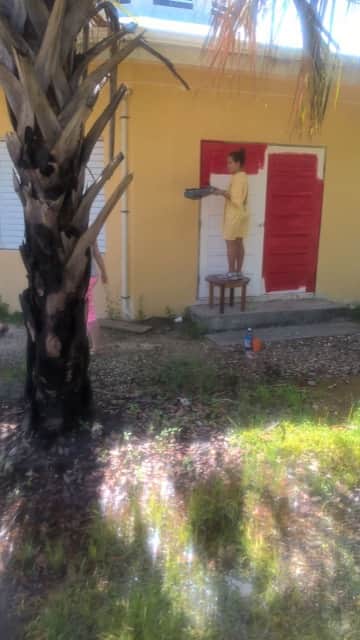 5- Personal Paragraph (ABV Program Testimonial), don't leave blank:
This is the first time I have participated in a volunteer program and I did it with my family. It was a very positive experience. The children are precious and really enjoy having your attention. My husband and I also did some work on the facility like painting, tiling and landscaping. We did not get everything accomplished that we wanted to because of a hurricane. We lost water and power for two days. After this experience, I truly appreciate all of the things we have in the USA like AC, nice homes, nice streets and neighborhood.
6- How would you describe your accommodation, meals and security in detail:
I felt very safe at the facility. The home made tortillas, fry jacks and biscuts were very good.
7- What was your favorite memory of this trip?
Program: The children and seeing my kids interact with them.
Tours: ATM Cave tour and the fishing trips from Ambergris Caye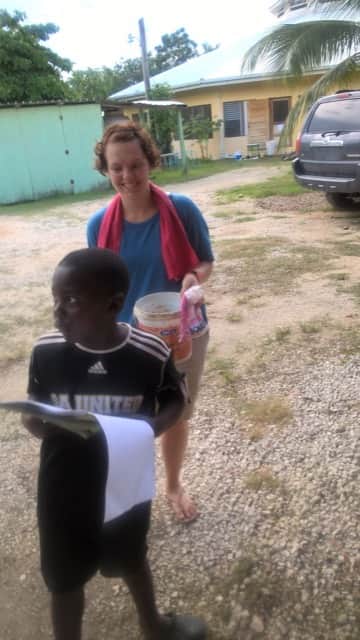 8.- How was the ABV USA support prior traveling?
Communication (Phone/emails/Online chat):  Great communication with ABV prior to the trip. They were very helpful to me. I spoke with them several times on the phone and we exchanged emails.
Website Information: Really good
9 – Are you willing to speak to other potential ABV volunteers?
YES!!
10 – Can you be specific how did you find or know about A Broader View?  What keywords did you use, what did you search for.
Via my husband.