Volunteer Name: Asha Simon
Project Location: Belize
Volunteered at: Orphanage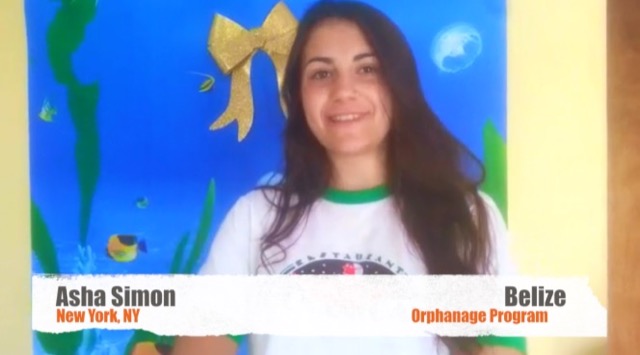 My Favorite Memory: Was helping Kevalee learn to do the monkey bars. First she needed me to carry her as her arms mimicked the motion, but then she only needed me to spot her seeing how happy she was at this new trick made me happy. 
I was surprised that…. The kids are all self-sufficient and wonderful.
The most difficult thing I experienced was….. It was hard for me to discipline the children or tell them no they can't brush my hair or no you can't play on my phone.
My best received lesson….. They taught me to be more thankful for what I have and that you can have fun under any circumstances in any situation.
Tip for future volunteers…..   
I would suggest bringing a lot of money to take fun day trips and to make new donation to the kids.
Personal paragraph (Testimonial): I really enjoyed my time here and I want to return.
How would you rate your experience working with the ABV staff, both in the USA and in country? Mostly my dad communicated with the ABV staff in the USA, but in Belize everyone has been wonderful and friendly.
How would you describe your accommodation (ie: host family, on-site, shared housing etc)
Our housing was on sight and very comfortable.
Are you willing to speak to other potential ABV volunteers?
Yes