Volunteer Review Elisabeth Recolta in Belize Orphanage program.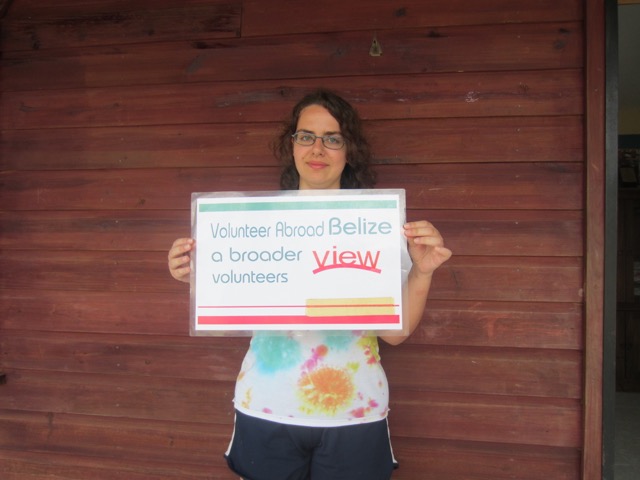 My Favorite Memory:  
Teaching the children music
I was surprised that….
The kids started to adore me very quickly
The most difficult thing I experienced was…..
Knowing what to do in different situations.
My best received lesson…..
It's the caregiver's job to take care of the kids, you are there to play with them and help them.
Tip for future volunteers…..  
Bring a positive attitude and a lot of bug spray.
Personal paragraph (Testimonial):
I highly recommend this program, it is a wonderful experience and you will get a lot out of it. You will experience a new a new culture and new places.  
How would you rate your experience working with the ABV staff, both in the USA and in country?  
Professional and available when needed
How would you describe your accommodation (ie: host family, on-site, shared housing etc)
Spacious, clean and beautiful.
Are you willing to speak to other potential ABV volunteers?
Absolutely!