Volunteer Review Erin Fox in Belize Orphanage Program University of Dayton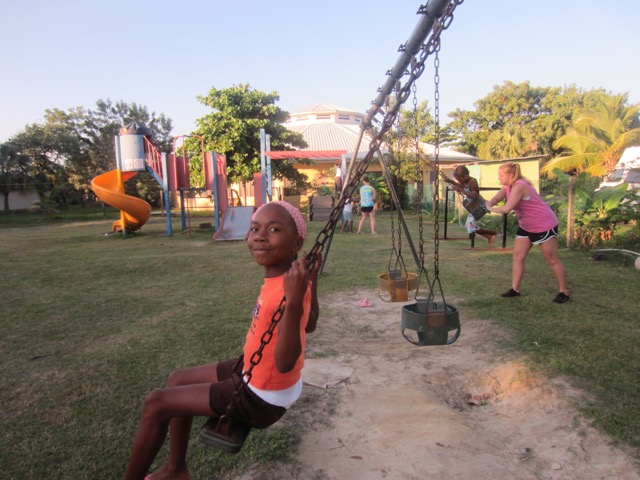 My Favorite Memory
The first day when we arrived, everyone at the orphanage was so welcoming and the kids immediately embraced us.
I was surprised that…
a lot of the staff and children and other people we met on our travels were very open with us. We learned some of the local language and a lot about the culture. I was also amazed at a lot of peoples personal stories.
The most difficult thing I experienced was…
Almost every day the kids would ask when we were leaving. It was hard to know that they were used to people coming and going and that we bonded with them but were only here for a short time.
My best lesson received was…
to be respectful of other peoples culture. I came here with little knowledge of Belize, and by being there to listen to peoples stories, I learned so much. I think it's important that we didn't impose our own culture on the people here.
Tip for future volunteers
Light-weight clothing is important, as well as sunscreen and bug spray. I'm also very glad I brought snacks with me because I usually got hungry during the day. One day we went to Starfish island to snorkel, which was an amazing experience that our group was able to enjoy all together. We also went to Mayan ruins and a Baboon sanctuary, which both taught us a lot about Belize culture.
Personal Paragraph/ Testimony
I had a great time at the program. It was amazing to meet the people who work there and see how much they care about the children. The children were great to be around and I think we all made amazing connections. We learned a lot about the Belizian culture from spending time with everyone at the orphanage as well as the day excursions we went on.
How would you describe your accommodations?
The staff at the program were beyond helpful and receptive to us. I was in a house with 10 other girls and we had a nice space to gather in in another building. We were given all our meals which were very good.
Are you willing to speak to other potential ABV volunteers?
Yes