Review Volunteer Maria Millsaps in Belize orphanage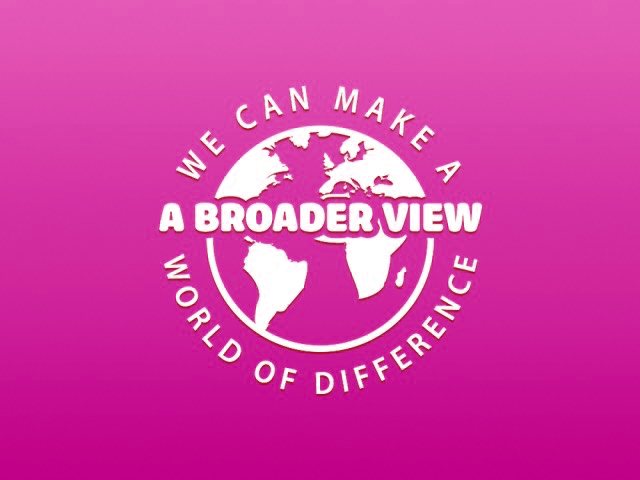 1.-How was the local ABV Coordinator and the support provided in-country, give details?
It was nice to have someone from the program picked me up at the airport, and drop me off.
The orientation was good, I got background information of the children and how I could be a help to them.
I was introduced to the school principle and given detail on what my role would be as a helper in the preschool.       
2- What was the most positive surprise you experienced?
At the program: The respectability of the children for the volunteers.
At the accommodation: The accommodation was good.
About the country: The loving and helpful nature of the people.
3- What was most difficult/culturalshock to experience?
At the program: Getting internet access was a major shock as I needed to continue research for my novel and had no internet access.  Also the television did not work, so I was not able to keep abreast of local or international news.  (this is temporal, after tha last hurricane internet and TV was down for a while)
At the accommodation: The level of poverty and lack of sanitation in the city and in village.
The country: The openness and friendliness of all the people you meet that you don't see back home.
4- Any tips for future volunteers, give as many details as possible…
Clothing: The dress wear should be cotton pastel in colors, to allow the skin to breath and reflect the sunlight.
Donations: Money, Stickers for preschool, Book, Sing along materials for preschoolers, Coloring books, Educational curriculums for preschoolers to promote awareness and appreciation: Language Arts, Social studies, Science, Play therapy 
Weather Bed net to protect while sleeping, Hats to deflect sun/sunglasses, Sun screening lotion, Bug spray to for mosquitoes and other insects, Boots to work in garden.
4.1-Other things volunteers should know, about what to bring, what to do in country, what to eat, transportation, other:
– Belize tourist guide book
- Umbrella
– Quick energy drink with electrolytes and vitamins B&C.
– Powder or dry foods.
5- Personal Paragraph (ABV Program Testimonial
My experience in Belize was truly a life transforming.  I will cherish the many hours of working with the children and watching them blossom in their only unique and special. I was fortunate to volunteer in late September when there aren't too many volunteers, giving me the opportunity to connect with the kids when they needed the most help, and also enjoy the festivities during this time of year.  I did not have any expectations of what I would encounter when I arrived, but was truly amazed on how comfortable I became with the children and the customs of Belize. I can't say enough of the kids, they are respectful, loving, kind and fun to be around.  I especially liked working in the preschool, where I was instrumental in assisting the teachers in setting up the program for the school year. What amazed me the most was how I was able to comfort the little ones undergoing separation anxiety, being it was their first experience away from home.  It amazed me how quickly they connected with me and before the week was over, they were glad to be in preschool.
I knew it was going to be hot but it was hotter and more humid than I was expecting so I would definitely recommend cotton loose pastel colors, lot of shorts and tank tops. I also knew mosquitos would be an issue, and prepared from them by having a net to sleep under, and plenty of insect repellent.  I also recommend Aloe Vera juice, and vitamin E, to help heal the insect bites quicker.    I stayed for thirty days, and would had liked to stay longer because I hated leaving the little ones who loved to play and sing with me. 
I was able to experience the culture outside of the orphanage, and visited San Pedro, Caye Caulker, Belize City, toured the Court House, visited the zoo, No Hoch Che'en Archaeology Reserve, (Maya sites) Bermudian Landing Village, water tubing, and the Carnival.  I truly appreciated the opportunity to experience the culture and the people of Belize as a whole.
6- How would you describe your accommodation, meals and security in detail:
The accommodation was okay, but a stove or microwave oven, a t.v. and internet connection would had made the accommodation better. If you can donate these items to the program.
The meals were lacking fiber and vegetables, and desert, but otherwise they were good. Donate for the meals Abv has a link for donations for the orphanage.
As far as security, I felt very secured as the compound is secured after hours and there is a guard and two dogs patrolling the area at night.
7- What was your favorite memory of this trip?
Program: Preschool program
Country: People'
Tours: Caye Caulker.
8.- How was the ABV USA support prior traveling?
Communication (Phone/emails/Online chat): Excellent communication, but I had a bit of a problem logging into my account, I think it was my browser, dont use a smartphone to login your account.
Website Information:  Helpful and accurate.
9 – Are you willing to speak to other potential ABV volunteers?
YES!!