Review Volunteer Melissa McKenzie in Belize Orphanage Program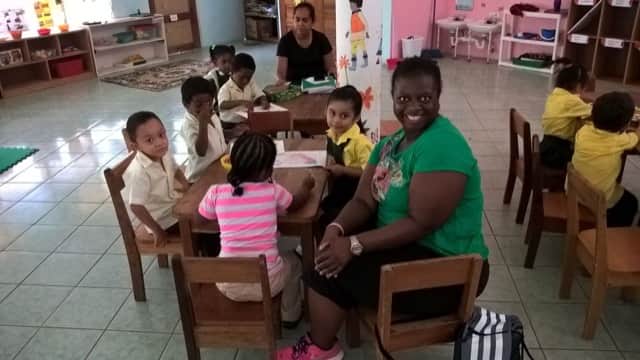 1.-How was the local ABV Coordinator and the support provided in-country, give details ?
Very thorough and seamless. I felt informed every step of the way

2- What was the most positive surprise you experienced?
At the program: I like being able to help out with different projects each day.
At the accommodation: The newly renovated bathroom was beautiful and having my own room was a pleasant surprise.
About the country: Everyone in the orphanage was very friendly. Loved all the "hellos" and greetings as I walked down the streets.

3- What was most difficult/cultural shock to experience?
At the program: The ratio of children to Caregivers was shocking. The caregivers have so many "hats" / roles to play. It seemed like they really really welcomed the extra hands of the volunteers.
At the accommodation: Nothing too shocking. Just be prepared to purchase some basics like toilet paper, paper towels. But you can get all you need at the grocery store nearby for less than $10 USD.
The country: No shockers.

4- Any tips for future volunteers, give as many details as possible…
Clothing: Pack light. It's easy to hand wash clothing or borrow the washing machine for bigger loads, help by paying  US$5. 
Donations: Cash donations for the operational expenses are definitely needed. Educational games for grades 1-4, simple activities with the kids – Frisbees, balls, bubbles, cards etc
Weather: June was hot!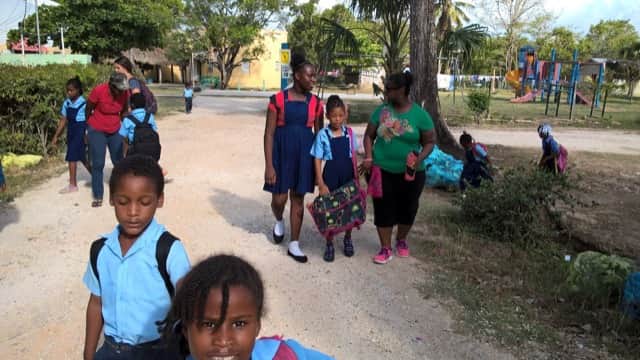 4.1-Other things volunteers should know, about what to bring, what to do in country, what to eat, transportation, other:
a.- Places to visit – Old Belize, Bacab and Caye Caulker.
b.- Buy some local fruits to have between meals.

5- Personal Paragraph (ABV Program Testimonial), don't leave blank:
This is my second trip with ABV and they exceeded my expectations both times, I am an experienced traveller and I'm confident I will use ABV for more trips I in the future.

6- How would you describe your accommodation, meals and security in detail:
The accommodations as I describe were very good. The meals were light but we ate with the kids ate so you get a sense of how we in the states over indulge. Security was great in the gated community there was a guard.

7- What was your favorite memory of this trip?
Program: Of course, the amazing kids and the awesome staff.
Country: Friendly people 
Tours: Snorkeling at caye caulker and the fish tacos at the split.



8.- How was the ABV USA support prior traveling?
Communication (Phone/emails/Online chat): Very timely and completely accessible.
Website Information: The website is what sold me on traveling through ABV.

9 – Are you willing to speak to other potential ABV volunteers?
YES!

10 – Can you be specific how did you find or know about A Broader View? 
Mission trips 2016