Review Volunteer Ronnie Morris in Belize at the Orphanage Program (Family of 4)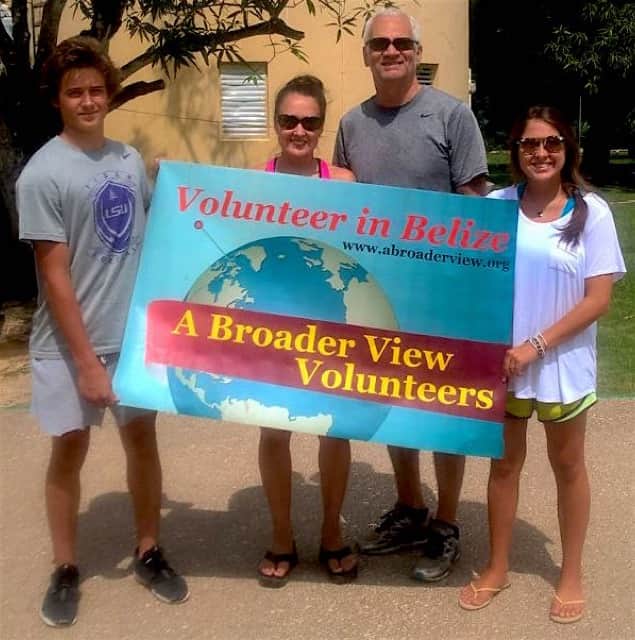 1.-How was the local ABV Coordinator and the support provided in-country, give details (airport pickup and drop off, orientation, introduction to work, availability, other)?
The local ABV coordinator provided an honest, comprehensive orientation and she was very approachable throughout our visit.
2- What was the most positive surprise you experienced?
At the program: I was pleasantly surprised by the hearts of the staff leaders. They are genuinely committed to the kids and it was obviously more than a job for them.
At the accommodation: The staff worked together very well throughout a positive numerous challenging circumstances to maintain order and attitude.
About the country: The people that we met locally were all very friendly!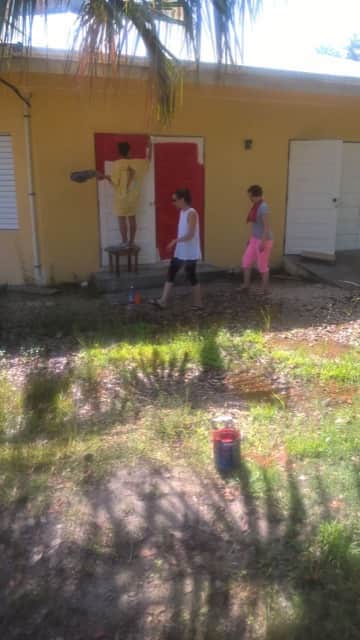 3- What was most difficult/culturalshock to experience?
At the program: The poverty level was below what I had expected in the country
4- Any tips for future volunteers, give as many details as possible…
Clothing: Wear comfortable clothing expecting a tropical climate with no air conditioning.
Donations: We were not sure of the needs in advance and understood we could support the local economy by making purchases in country. We identified two projects during our visit and funded the materials and our own labor. We also had pizza brought in one night.
Weather: Hot, Humid, and no A/C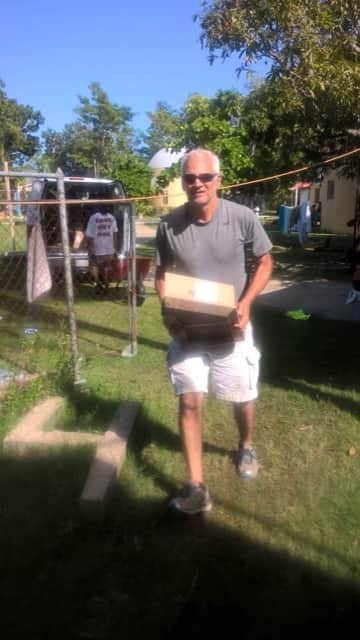 4.1-Other things volunteers should know, about what to bring, what to do in country, what to eat, transportation, other:
a.- Bring snacks to balance you're your diet with local meals.
b.- Include local excursions in your weekend agenda to experience the culture and history of the country.
c.- We spent two days in San Pedro and two days in San Ignacio.
d.- There were four people in our family and we choose not to rent a car. Taxi were affordable and we enjoyed the driver's insightful perspective.
5- Personal Paragraph (ABV Program Testimonial), don't leave blank:
It was a very memorable experience for me, reminding me of the truly important things in life. I have a tremendous respect for the leadership staff at the orphanage. They worked well together, consistently cultivating an atmosphere of family values in a positive light. They led by example and earned the respect of the children and volunteers. We left with some positive examples to take home and appreciated the opportunity to give some of our time and talents to the program.
6- How would you describe your accommodation, meals and security in detail:
It was challenging for most of our group to adjust to the climate without air conditioning, but we adjust quickly as we realized how well the children managed the conditions.
7- What was your favorite memory of this trip?
Program: THE CHILDREN! What an encouragement to see children working, playing, singing and smiling under such challenging circumstances!
Country: The local people were friendly!
Tours: Diving, snorkeling and fishing at San Pedro.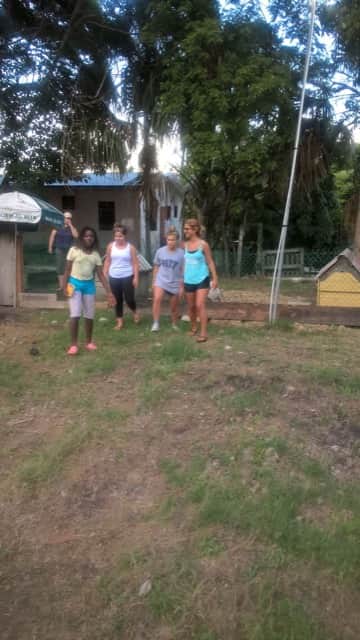 8.- How was the ABV USA support prior traveling?
Communication (Phone/emails/Online chat):
Communications were excellent. We always had prompt replies and found communications to be accurate and well informed.
Website Information: Really good
9 – Are you willing to speak to other potential ABV volunteers?
YES!!
10 – Can you be specific how did you find or know about A Broader View?
"Volunteer Vacation"