Review Volunteer Suzanne Huff in Belize Orphanage program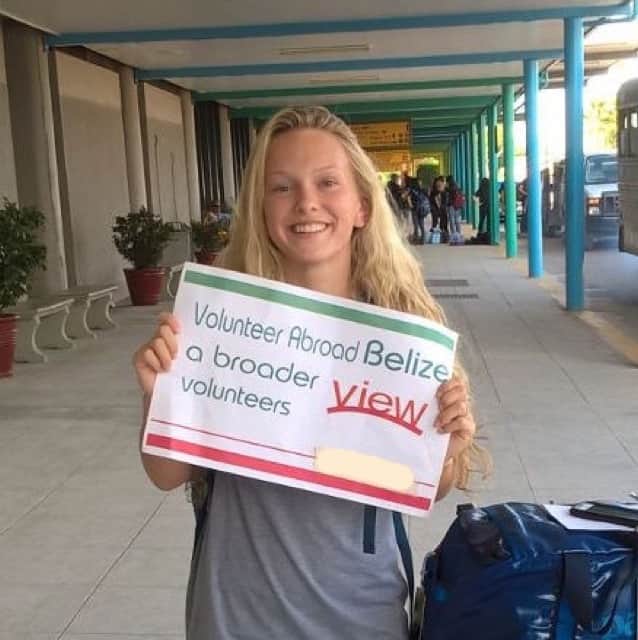 1.-How was the local ABV Coordinator and the support provided in-country, give details?
Everyone was super friendly and would answer any question that I had. I loved working and meeting them all. Airport pick up was on time and he gladly helped me carry all my bags, orientation was amazing and introduced you to new setting.
2- What was the most positive surprise you experienced?
At the program: The children are so sweet and absolutely love hanging out and will help you out at any time and are so fun to be around.
At the accommodation: It is so nice! Was not expecting to be as comfortable as I am. Everything is clean and I feel live there is so much room.
About the country: IT IS GORGEOUS!! And I love walking to local fruit stands and getting delicious and cheap fruit and veggies.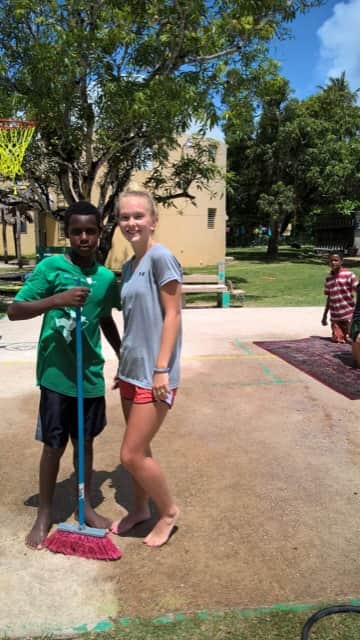 3- What was most difficult/culturalshock to experience?
At the program: Some of the children are harder to talk to and try to push you away which can be hard, but don't give up because they are all so so so amazing.
At the accommodation: The heat is super strong, especially on your first few days it can be powerful. Also if you do not bring lots of bugs spray you will get lots of bites.
The country: Mostly just the bugs and the heat. Also you need to walk a short distance for water but I enjoy the walk.
4- Any tips for future volunteers, give as many details as possible…
Clothing: Bring lots and lots of shorts and tank tops because you sweat a ton and might even want to change in the day. Even at night it is hot.
Donations: clothing I think is a good one but anything helps! The kids also love to play games.
Weather: Be prepared for the heat so wear shorts and don't forget to drink lots of water.
4.1-Other things volunteers should know, about what to bring, what to do in country, what to eat, transportation, other:
a.- If you normally eat a lot, or even if you don't, you might want to bring some of  your own snacks. However there is a huge store where you can buy almost everything you could want.
b.- Bring tons of bug spray and clothes for hot weather
c.- Try to get out at least go to see something! It is so fun even to even just walk to get fruit. Bacab is a super fun pool to visit and the ruins are super cool too.
d.- Drink tons of water!!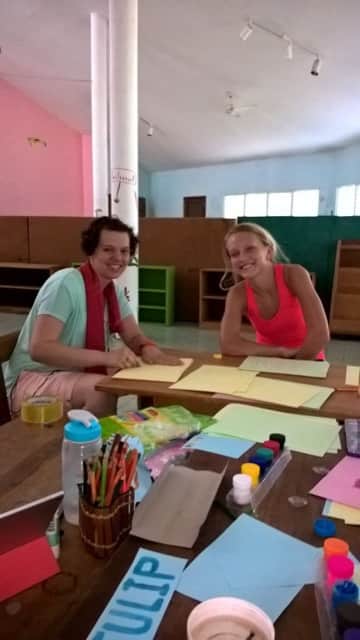 5- Personal Paragraph (ABV Program Testimonial):
I absolutely have loved every minute I have spent here. The people and the children make me so happy and fill me up with joy. Belize have so much to offer and is so gorgeous. I have had so much fun and made so many memories and do not want to leave this beautiful country. I definitely want to come back.
6- How would you describe your accommodation, meals and security in detail:
The accommodations are amazing. I have a nice bed and share a super clear and nice bathroom with not many other girls. I have always felt very safe here, the meals are good but i also enjoy some of my own food i brought.
7- What was your favorite memory of this trip?
Program: The kindness and friendliness of the children and all the adults. I am going to miss them all.
Country: I love at night time looking up at the stars and feeling very peaceful and relax, I also love the fruit and all the trees.
Tours: The Mayan ruins are super interesting and fun to climband look at. The monkeys were super fun too.
8.- How was the ABV USA support prior traveling?
Communication (Phone/emails/Online chat):
They replied super-fast and answered immediately on the online. They constantly remind me to fill out all my forms as well which I really enjoyed and appreciated.
Website Information:
The website information is very useful and answered lots of questions.
9 – Are you willing to speak to other potential ABV volunteers?
Yes, i would love to!
10 – Can you be specific how did you find or know about A Broader View?  What keywords did you use, what did you search for.
I have volunteered with ABV before so that is how I knew