Review Volunteer Vera Quinn at the orphanage in Belize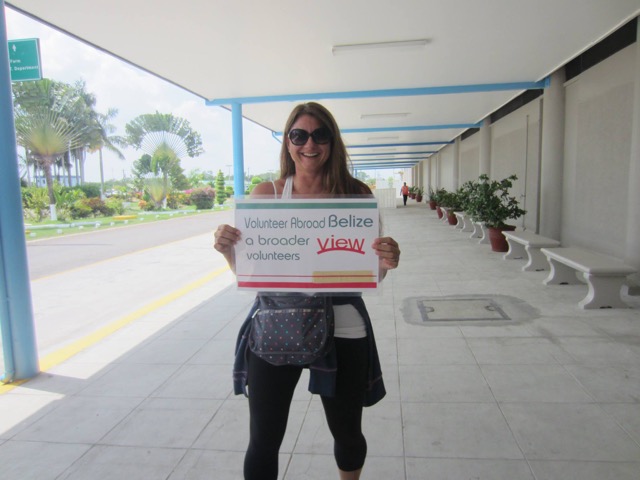 My Favorite Memory:
There are so many: my favorite part was walking the children to the bus stop every morning, we had a speaker that we played music on and the kids danced and sang. The older kids held hands with the younger kids on the way to school, they looked after one another.
When the children came back from school we would do homework with them, we always had a treat to give them when their homework was done. We would meet in the yard and play, they taught us how to dance and we taught them some dances.
I was surprised that:
The kids were so open, loving and trusting. They come from neglect and abuse and they have so much love to give, they were free with their hugs, kisses and laughter.
The most difficult thing I experienced was..
Hearing that some of the sibling that were at the orphanage would be adopted without each other. They would be split up, the older kids that were being left behind would miss their younger brothers and sisters.
My best received lesson.
When you show love, you get love. When you come to the orphanage it takes a piece of your heart. When you are present with the children you open yourself up to learning, and love. I have learned to be grateful for the life I have and the people I have met.
Tip for future volunteers.
For Belize, bring comfortable cool clothing, you will change several times, as the heat and humidity is quite strong.
Personal Paragraph
I have always loved children, their joy for life, their curiosity and their incredible capability to love. When I decided to volunteer I knew it had to be somewhere with children. I thought I would come here and help and go back to my life.
This has been a life changing experience, the staff and care givers at the orphanage give meaning to the word "selfless". The example they have set by giving their time and love to these children is inspiring. They cook, clean, look after their wellbeing, they are their confidants and their "parents".
The children themselves are an example of resilience, they look after one another and even though they have been through a lot, in many ways you would never know.
I have learned that I am not as strong as they are but I aspire to be, I have learned that I cannot stand injustice to children and I will continue to give my time and resources to the orphanage to help them.
How would you rate your experience working with the ABV staff, both in the USA, and in country?
The entire experience was an A+.
How would you describe your accommodation?
Our accommodations were very clean; the staff was very thoughtful when placing us in our space.
Are you willing to speak to other potential ABV volunteers?
Yes