Volunteers Name: Yitao Fei
Type Program: Orphanage
Program Location: La Serena, Chile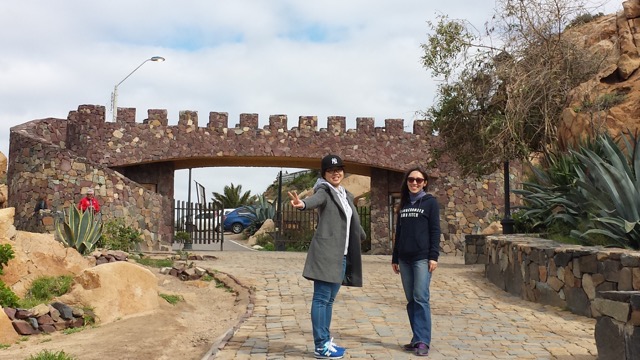 How was the local ABV Coordinator and the support provided in country?
Tania has been very supportive. She showed me around this peaceful city, helped me adapt to my work and life here in La Serena. She is fun and always full of enthusiasm.
What was the most surprising thing you experienced?
Host family: The host family is beyond my expectation. The house is clean and decorated in an exotic style. The neighborhood is tranquil and safe.
Country: The orphanage is much bigger than I imagined, with kids of different age groups; everything is neat and organized.
The tia I worked with was really interested in my home country and asked a lot of questions about it, which I appreciated.
Chileans are very friendly. People would smile at me and say hola when I pass by them.
Raining is rare, and thus a great deal in La Serena. People get days-off when it rains, tours are canceled, electricity and water may be cut off.
What was the most challenging thing you experienced?
Host family: Language barrier. There were times when I understood my host mom but could not say whatever was on my mind. My personality is such that if I cannot express myself well, I would rather stay quiet and say nothing. So I felt upset sometimes. However, with the help of Spanish classes and everyone who had been encouraging and patient, I am now more confident to speak out and make mistakes.
Country: First of all, Chileans talk rapidly, their accent is different, and a lot of times they don't pronounce certain letters when they speak. It was really hard for me to understand. Secondly, people don't get heating inside the house, so it got really cold at night. Lastly, I was not prepared to deal with some homeless dogs that might appear out of nowhere and follow me. But I got used to them now, they're harmless.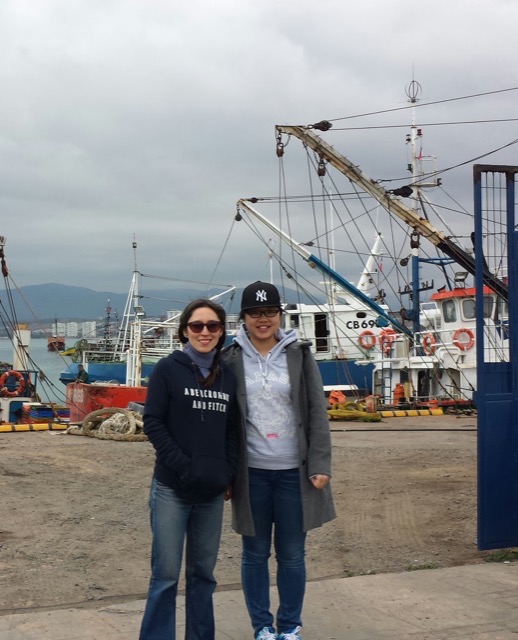 Any tips for future volunteers?
Clothing: If you come during winter, pack some thin clothing, some warm wears and thick pajamas. Bring sun screen and sun glasses as it usually gets really sunny in the afternoon.
Carry a small bag with you to work every day, put some tissues and wipes in it.
There's no need to over pack. You can get all the commodities in the supermarket and they are not necessarily more expensive.
Bring comfortable shoes and be prepared to walk up- and downhills from the house to the bus stop since you will not want to take the expensive taxi. It's good exercise though.
Travel: I highly recommend you go on a weekend trip to Santiago and make the most of the tours offered.
Personal items: Exchange enough money and bring some cash of your home currency, because your debit/credit cards may or may not work here.
ABV all credit cards are accepted in Chile and La Serena, small stores may not take credit cards
Other things volunteers should know before coming here.
The tias would probably be curious about the country you come from, its food, culture, economy or even the latest news, so they'd love to hear you talking about it.
Chileans are very polite; for example, everyone says gracias when they get off the bus.
Personal paragraph about the experience:
The time I spent in La Serena was incredibly amazing! Volunteering at an orphanage in a foreign country was definitely a whole new experience to me. I am glad that I got out of my comfort zone and learned so much about Chile. As for my work, it wasn't easy taking care of the3-month-old babies,but the tia was helpful and very caring. She taught me how to feed the babies and change their diapers, and approached me to initiate conversations.
The babies are too lovable not to develop affections towards them. I remember when I first heard that my favorite girl will no longer live there, I was really sad as I never got to say goodbye. But then I felt genuinely happy knowing she will be growing up with her parents by her side.
I enjoyed every minute of my stay at the host family. Vilma is considerate and was always there to make sure I had everything I needed. She was never impatient to explain things a few times when I couldn't understand her. I have actually been living on my own for three years in Canada, far away from my family. Therefore, having someone preparing nutritious breakfast and lunch box early in the morning and greeting me with warm smiles when I got back from work really made me feel at home, the home where my parents are.
I lived with the other ABV volunteer Mattie during the first two weeks. We wandered around the city, ran to the beach after work, watched dramas in the evening and went to Santiago together. She was an amazing company and I would always cherish the memories we shared together.
Last but not least, I am thankful that I learned a lot from Tania's Spanish lessons. The material was practical and helpful. She explained everything clearly and made learning a fun experience.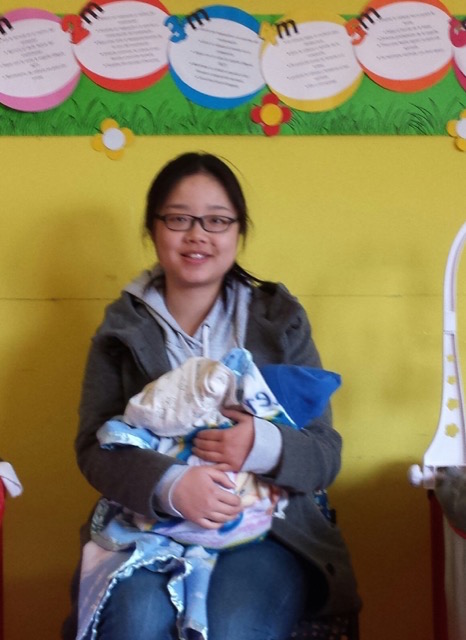 How would you describe your accommodation, meals, security, friendliness, and quality:
The accommodation was comfortable.Vilma's cooking was delicious and healthy. La Serena is a safe, slow-paced city, so you don't have to worry about safety matters unless you go out late at night. Everyone I met in La Serena and during weekend excursions was super friendly.
Favorite memory of this trip:
Program: I loved how I held the babies in my arms and they would look at me with those beautiful eyes, calm down and smile. Seeing them smile was the most precious and special moment.
Host family: There was one night when we (Vilma, her daughter Romi, Tania, Mattie and I) were all siting around the table, sharing some vino caliente (warm wine: navegado), and having comfortable conversations. Even though I couldn't talk as freely as I wanted, it still felt like a Friday-night family gathering that I've missed so much.
Country: I went on a tour to Santiago. Other than the weather being cloudy and a bit rainy, everything was fantastic. The streets were wide and clean, people were nice and open, the scenery was beautiful, and the food was great!
How was the ABV support prior traveling?
Yes. The support was prompt. I got responds within <24 hours. The reservation system is efficient.  I found ABV website through keywords searching.
Yes. I would love to share my experience with potential volunteers.


Check more Volunteer Reviews here