Volunteer Name: Aline Stevenson
Project Location: Xela, Guatemala
Volunteered at:  Orphanage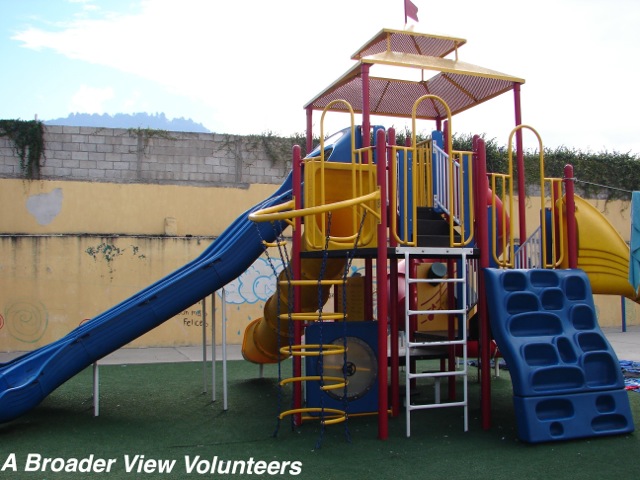 1- How was the local ABV Coordinator and the support provided in-country?
Great. They were always available for all sort of questions; practical (transportation, where I could find laundry, internet, etc), organizing tourism activities (volcano, different tours), they checked in regularly to see how I was doing at the orphanage, accompanied me the first day…
 
2- What was the most surprising thing you experienced?
The beauty of the country. I didn´t realize how rich in amazing views of volcanoes Guatemala is. It´s a country with a lot of color: people´s clothes, houses, everything seems cheerful.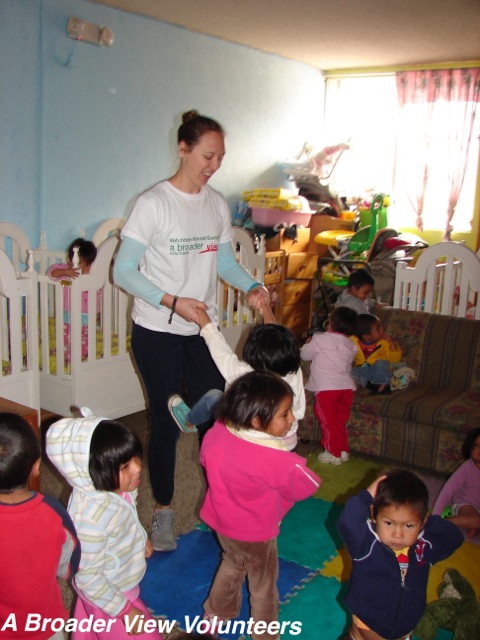 3- What was most difficult to experience?
The poverty. Even though I had prepared myself for it, it was still a shock. I think it is important to come with an open mind to whatever you will find, without thinking you can change institutions, but you can change someone´s day.

4- Any tips for future volunteers… (clothing, travel, personal items, donations)
If you plan on hiking in the volcano region, make sure you bring a really warm jacket.
Try to dress very conservatively out of respect for the people here who are not used to tights, tank tops, etc.
Coming with a friend to work in your project will provide a lot of emotional support, and will make going out at night easier.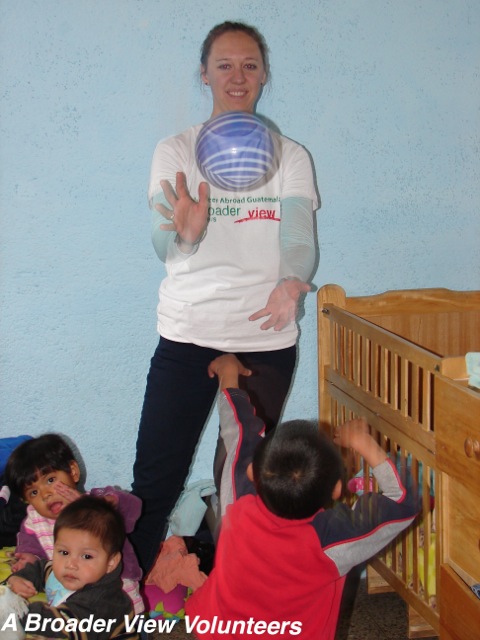 5.1-Other things volunteers should know:
a. Expect to get sick to your stomach. Bring Peptobismol and money for bottled water.
b. Be very respectful of the people; don't take obvious pictures of them, smile, say hello, don´t get angry at cat calls, just brush them off… Remember you are their guest, on their turf, you are here to learn and to give a hand in whatever way you can.
6- Personal Paragraph (ABV Program Testimonial):
I had a great experience with ABV in Xela, Guatemala. I felt accompanied by the staff all the way from the beginning to the end; my experience at the orphanage was one of self-giving and realizing how many needs the children have here. The people here (host family, people I met) were really welcoming. I got to see some amazing views of the area from different view points in the city and from the top of the Tajumulco volcano. I want to come back and am very thankful for this experience!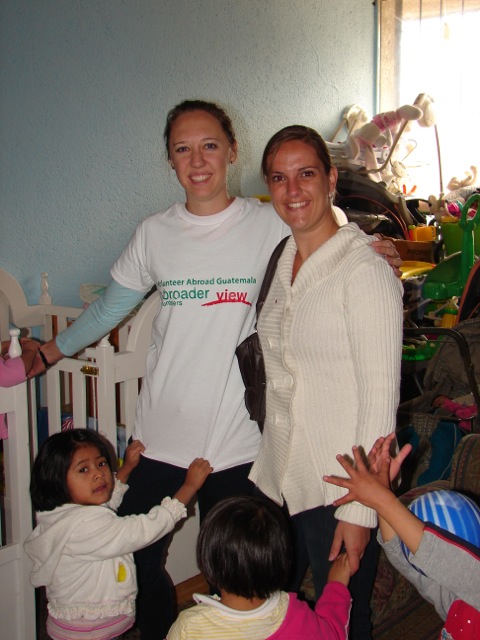 7- How would you describe your accommodation, meals, security (e: host family, on-site, shared)
I loved being with a host family because it gave me a real inside look on the lives of the people here. I was able to ask all my cultural questions at the meals, etc.
During the day the security was fine, but I only went out at night with a group. Foresee taxi money to get around at night.
8- What was your favorite memory of this trip?
The face of every kid at the orphanage, I am bringing them back like treasures in my heart.
And hiking the Tajumulco volcano. The view at the summit was absolutely incredible.
9- How was the ABV USA support prior traveling?
Great. I decided to go last minute, so it made the travel arrangements more complicated, but they were very helpful and accommodated my needs (dates, etc.) and were very supportive. The made it feel like it was my project, not theirs.
10 – Are you willing to speak to other potential ABV volunteers?
Sure! You can give them my US number (571 420 3441) and email address (This email address is being protected from spambots. You need JavaScript enabled to view it.).