Volunteer Name: Anna McGucken
Project Location: Quetzaltenango, Guatemala
Volunteered at: Public schools Education
1- How was the local ABV Coordinator and the support provided in-country? Very good. Whenever I had problems or questions about my volunteer program I felt very comfortable going to Petra and ask her for help.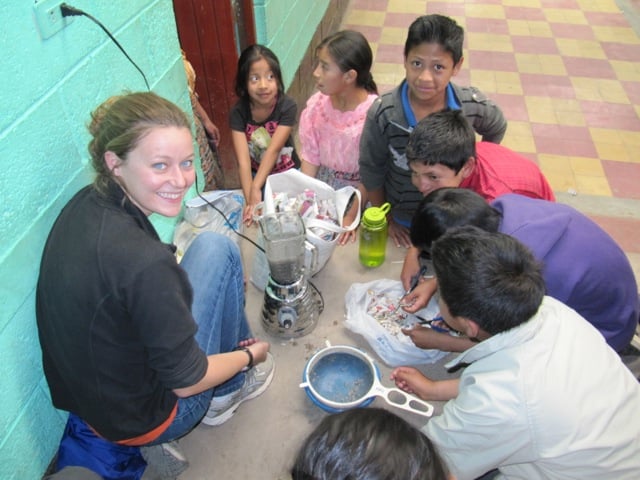 2- What was the most surprising thing you experienced?  The education system in Guatemala baffled me every day. I was surprised at how often school was cancelled, teacher left children alone without supervision, and the lack of discipline in some areas. It seems like a very difficult environment for kids to learn.
 
3- What was most difficult to experience? All the changes of day to day life in public education. I felt like it wasn´t fair to the kids who desperately need a good education to help them develop into the educated leaders that I know each one has the potential to be.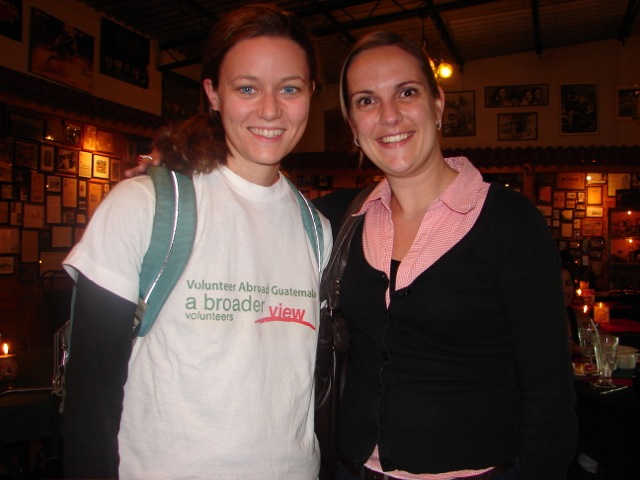 4- Any tips for future volunteers… (clothing, travel, personal items, donations)  Be careful with public transportation.
 
5.1-Other things volunteers should know:
a.- be flexible
b.- don´t judge other cultures for their differences, rather take the viewpoint of learning.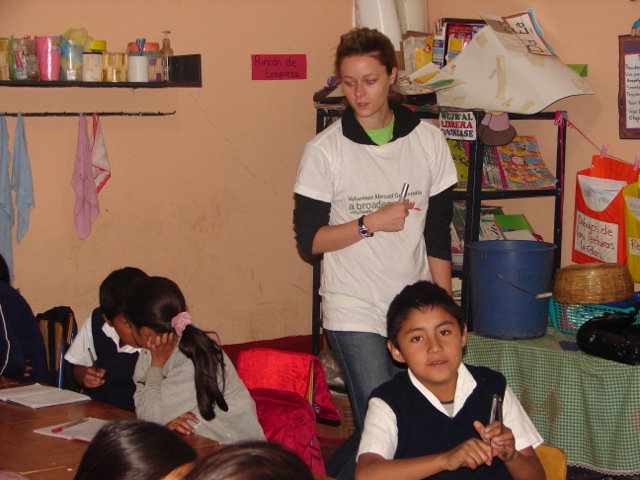 6.- Personal Paragraph (ABV Program Testimonial): This experience provided me with a great opportunity to really learn more about another culture, and opened my eyes a lot of new things and perspectives. I am so glad to have been able to volunteer and live with a host family and take Spanish lessons, it made the travel experience sooo much more valuable.
 
7.- How would you describe your accommodation, meals, security (e: host family, on-site, shared) The host family was very sweet and welcoming me into the family. Accommodations were small, sort of dusty, and a hard bed but I was prepared fot that, so it didn´t bother me. Meals were pretty similar day in and day out, but plenty of cafes and stores to buy additional food if needed.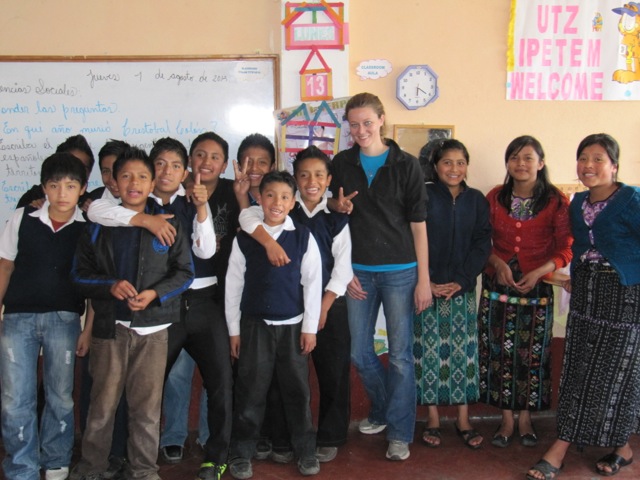 8- What was your favorite memory of this trip? Just getting to meet new people and other volunteers from other parts of the world, and travel the country with them. Guatemala is beautiful!
 
9.- How was the ABV USA support prior traveling? Very good. I was doing thesis research so I had a lot to prepare for and many questions, and the staff was very helpful, patient and supportive.
10.-  Are you willing to speak to other potential ABV volunteers?  Yes.