Volunteer Name:  Anne Marie Kennedy
Project Location: Quetzaltenango, Guatemala
Volunteered at:  Clinic
How was the local ABV Coordinator and the support provided in-country?
Our coordinator Petra was extremely kind and helpful from the moment we landed in Guatemala. Both her and Juan made themselves extremely available to us at all times. Petra provided us with advice and tips for Quetzaltenango and answered all questions we had.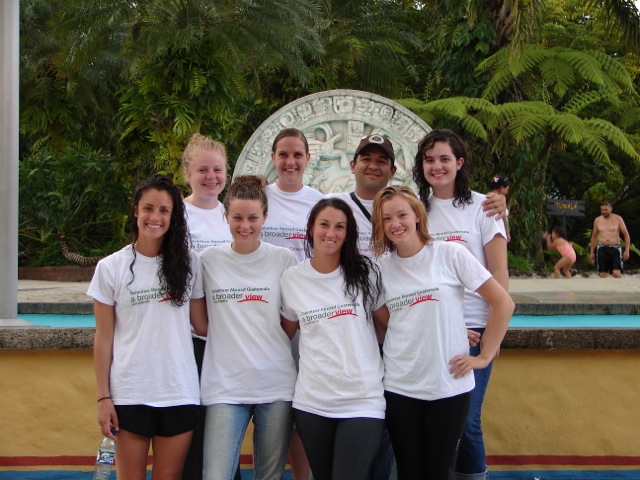 2- What was the most surprising thing you experienced?
It was surprising to me that all the services offered at the clinic are free to the people. It´s really great because many people are able to be helped, that otherwise most likely would be able to get it. Also, there was an interesting American influence in some of the food that I was not expecting.. I liked the traditional foods.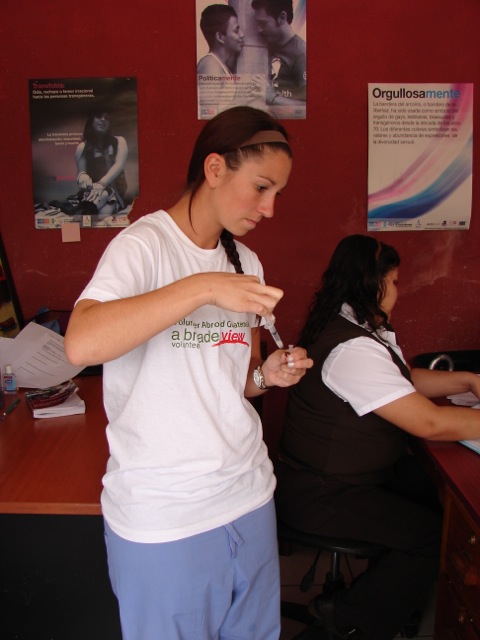 3- What was most difficult to experience?
I got sick on the trip which was difficult because it made the days feel longer. It started out as allergies and progressed to a head cold. Other than that everything was great.
 
4- Any tips for future volunteers… (clothing, travel, personal items, donations)
The climate in Quetzaltenango changes significantly during the day. I would suggest packing for warm weather and plenty of sweatshirts/sweatpants and a light jacket for the evenings. Also bring allergy medications, or other medications for headaches and stomach. For donations, try to get a list of what the program needs well in advance to try and get the items, or fundraise for them.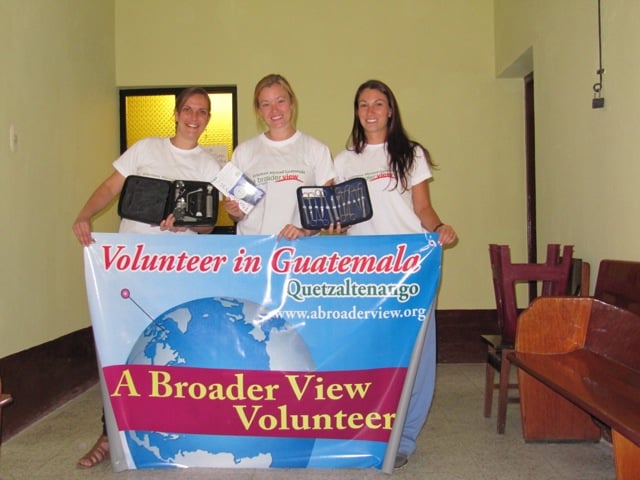 5.1-Other things volunteers should know:
a.- This is a full immersion program and a decent level of the Spanish language is a must to get the most out the experience
 
6- Personal Paragraph (ABV Program Testimonial):
If you are looking to spend some time off helping others, diving head first into a new culture and adapting as you go, this is definitely an opportunity for you. The people here are welcoming and genuine and you have every opportunity to learn about the customs and daily life. It is a great way to practice Spanish and to really help where it is needed. You also get the opportunity to explore yourself and step out of your comfort zone. My most important piece of advice is you control your experience: so get involved from day one.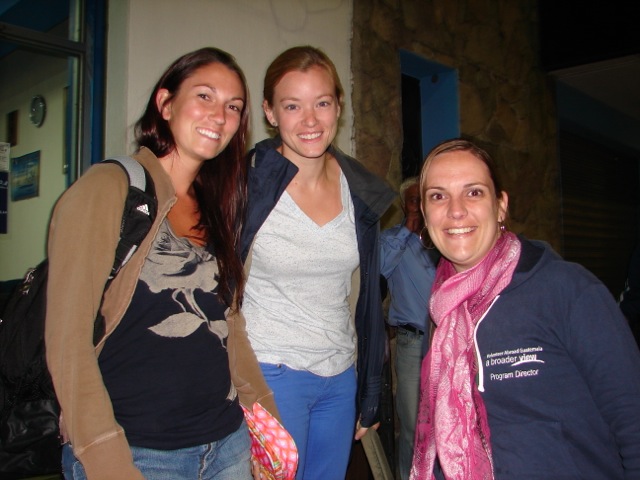 7- How would you describe your accommodation, meals, security (e: host family, on-site, shared)
My friend and I who did the program shared a room together. It was comfortable, clean and quiet. I felt safe in the house and never doubted the safety of my personal items or myself. Everything we needed in our home was made available to us. Each meal was different and filling. Our señora was very nice and we liked to talk to her after each meal. At the clinic everyone was nice, it was clean and I had no problems.
 
8- What was your favorite memory of this trip?
My favorite memory of the trip was talking to the different people I met and hearing all their stories. Each person, whether it was a member of my host family, employees at the clinic, patients, my professor or someone I met, had great stories that were all unique.
 
9.- How was the ABV USA support prior traveling?
Unfortunately we had some bumps before our trip involving a change of locations which was a little difficult to deal with, but it all worked out in the end. We were well informed the days before of our accommodations and contact information, but I wish we had the donation request more in advance because it was not enough time to try to get the items.
10 – Are you willing to speak to other potential ABV volunteers?
Yes.