Volunteer Name: Catherine (Catie) Grandi
Project Location: Quetzaltenango, Guatemlaa
Volunteered at: Clinic and Elderly Home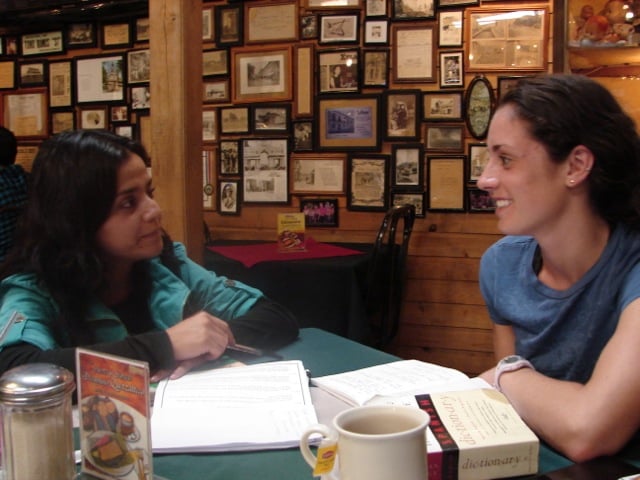 1- How was the local ABV Coordinator and the support provided in-country?
Both were great – Petra checked in on me regularly and helped me with any problems I had and responses came very quickly.
2- What was the most surprising thing you experienced?
I was surprised by how little the women knew about birth control. Most of them did not know how to use condoms or pills and many did not know what options were available to them. Because of this I saw many women in their 40s having children – sometimes their 7th or 8th child. I was also surprised by the amount of women secretly getting birth control because their husbands didn´t allow it.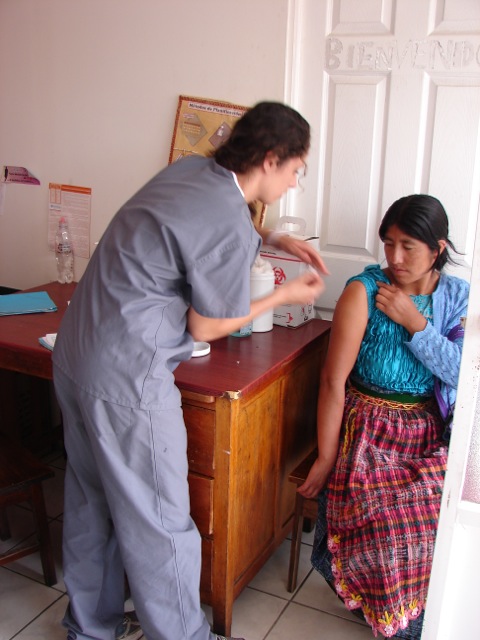 3- What was most difficult to experience?
I came completely on my own without knowing anyone, and for a while I was the only ABV volunteer in Quetzaltenango. For 5 of the weeks in the clinic I was the only foreigner working there so this was difficult and a little lonely at first. In the long run, the complete immersion was very beneficial and because of it I became friends with the nurses and nursing students, which was great.
4- Any tips for future volunteers… (clothing, travel, personal items, donations)
Try to contact the place you will be volunteering well in advance so you know exactly what donations they are in need of. I recommend arriving in the morning/afternoon and leaving in the afternoon/evening so you don´t have to stay in a hostel in Guatemala City.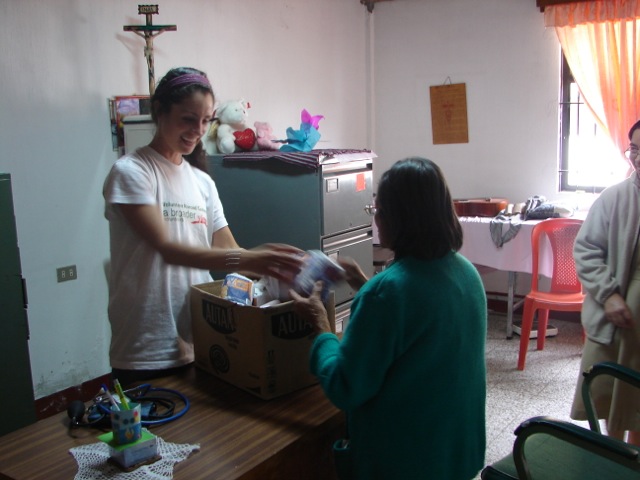 5.1-Other things volunteers should know:
a.- The weather here varies – pants and short-sleeves is usually appropriate, but sometimes you need a jacket.
b.- It rains in the afternoons almost always (in June-July), so bring a good raincoat.
c.- Most areas of Xela are very safe during the day but try not to be alone after dark.
d.-If you want to bring a smartphone or tablet you should – there are many cafes with reliable internet.
6- Personal Paragraph (ABV Program Testimonial):
My experience volunteering in Quetzaltenango for ABV was amazing. I lived with a local Guatemalan family and worked in an elderly women´s center as well as a community health clinic serving an impoverished and malnourished population. The complete cultural immersion was one of the most eye-opening and rewarding things I´ve ever experienced. At times it was difficult but my great coworkers and my supportive and welcoming host family, as well as the local ABV staff, helped make things easier. I´m very thankful for the great experience in such a beautiful country.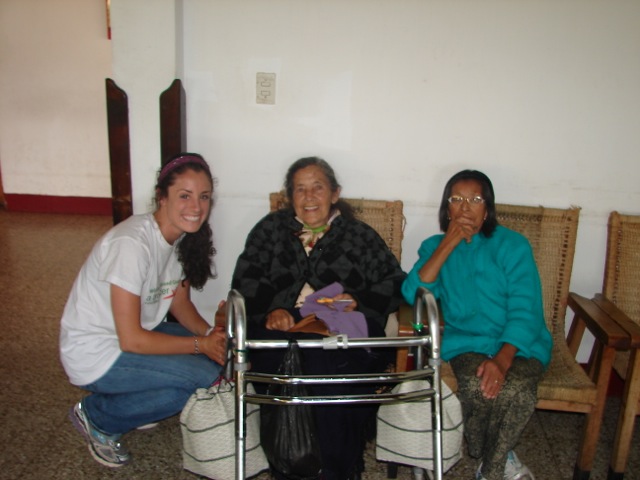 7- How would you describe your accommodation, meals, security (e: host family, on-site, shared)
My accommodations were great. I lived with a very nice and friendly Guatemalan woman and her family. There were also other students/volunteers living there, as well as some Guatemalan students. I felt very safe in the house and I was always taken care of. The food was very good and the house relatively clean.
8- What was your favorite memory of this trip?
I don´t have just one – some of my favorites are the times I spent with the nurses in the clinic I worked with, and the times with my host family. Also watching the sunrise from the top of a volcano.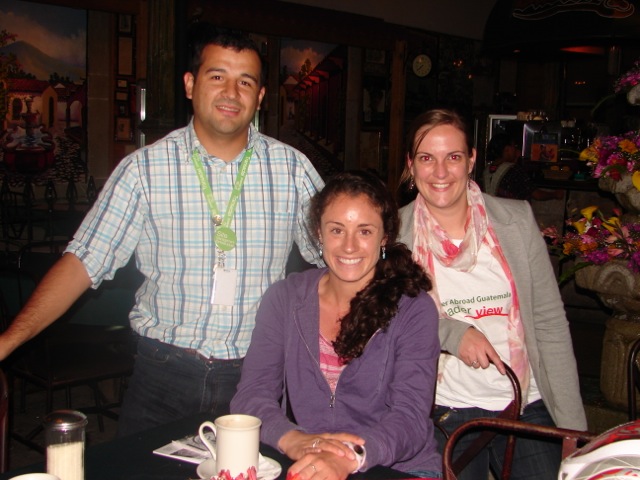 9.- How was the ABV USA support prior traveling?
The ABV USA support prior to traveling was great. All of my questions were answered almost immediately. I was shocked by how quickly my emails were answered.
10.- Are you willing to speak to other potential ABV volunteers?
Yes