Volunteer Name: Abby Werner

Project Location: Xela, Guatemala

Volunteered at: HealthCare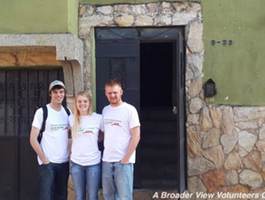 1- How was the local ABV Coordinator and the support provided in-country?

We received our arrival information just shortly before boarding our plane, so that process could have been handled better. The support in the country was very good. I could always call the coordinator if I needed anything.
ABV: all the arrival information was in the ABV account weeks prior and we send emails regarding all the country information. The Bon Voyage email is sent prior arriving and bus tickets are sent a couple of days prior traveling (local coordinator responsibility to send to the volunteer).
2- What was the most surprising thing you experienced?

I know that there was a lot of poverty in Guatemala, but I guess I didn´t know to what extent. I can´t believe how many people there are that are living off of practically nothing.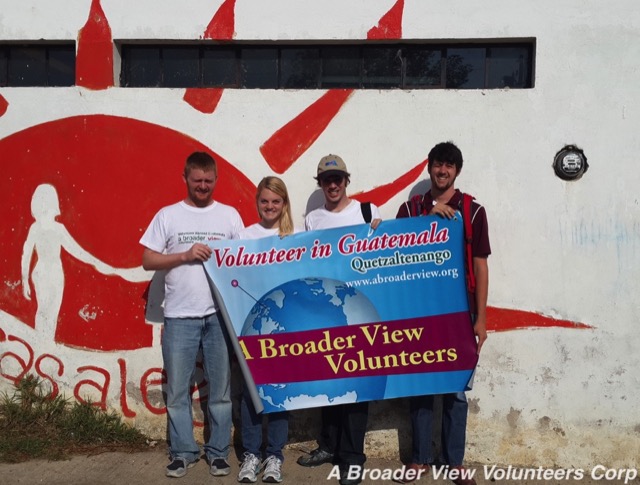 3- What was most difficult to experience?

Honestly, volunteering was pretty difficult. I loved every second of it, but my Spanish is less than excellent and it was hard to communicate with the physical therapists.
ABV: we tell volunteers with basic Spanish to practice basics prior arriving and take lessons if they need to locally)
4- Any tips for future volunteers… (clothing, travel, personal items, donations)

Bring more money than A Broader View recommends. I spent about $300 in a week. It is nice to be able to eat out and experience things outside what your host family provides. Also, any school supplies or clothing donations would be helpful.
ABV: our recommendation is for basic items (internet, water bottles, transportation), if you do tours and go out eating or other expenses for sure you will need more money.


5.1-Other things volunteers should know:

a.  Don´t flush toilet paper

b. Bring wet wipes or a spare roll of toilet paper everywhere you go, because 70% of places I went in Xela didn´t have any.

c. Bring rain gear, it rained a lot while I was here. In May.

d. Be outgoing and make the most of your experience.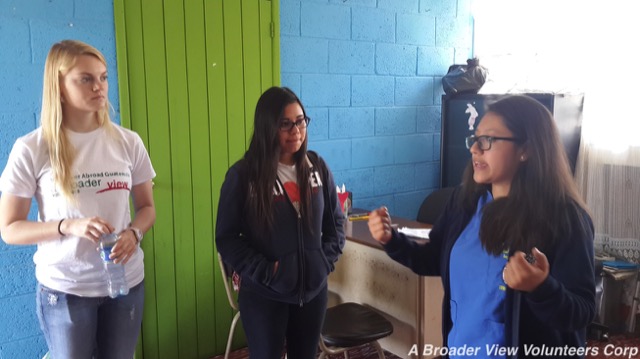 6- Personal Paragraph (ABV Program Testimonial):

Overall, I am very thankful for this opportunity and I wouldn´t have traded it for anything. If I did this again, I probably wouldn´t do Spanish immersion. Four hours is way too long. We would volunteer for five hours, come back for lunch, and then go straight to Spanish class until 6.30pm. We had to come home for dinner at 7.30pm and after that there was no time to explore Xela, shop, or have any time to do my Spanish homework or relax.
ABV: volunteers can always talk with the teacher or coordinator to accommodate the hours or do less lessons, no one is forced to take all the hours.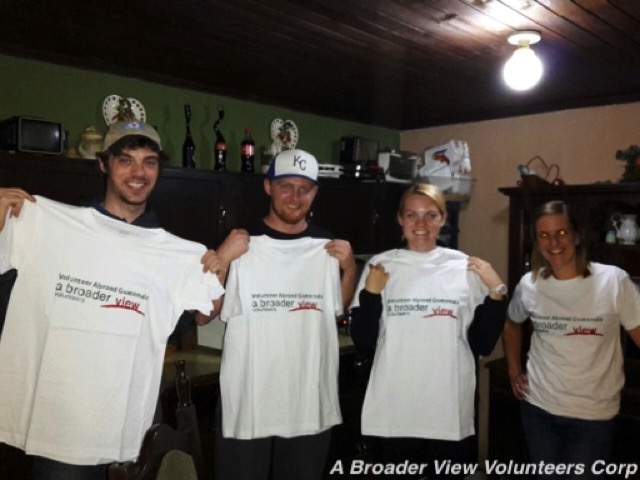 7- How would you describe your accommodation, meals, security (e: host family, on-site, shared)

My accommodations and security was great. Breakfast and lunch were always prompt, but we were told that dinner was at 7.30pm, and there would be some nights where it would be 8.30pm and there no sign of dinner being prepared so we had to go out.
ABV: always make sure to ask the host family about the meals and hours, and let the coordinator know about any anormal situation or ABV US.

8- What was your favorite memory of this trip?

Going to Panajachel and San Pedro for the weekend was a lot of fun and I would suggest it to anybody traveling here.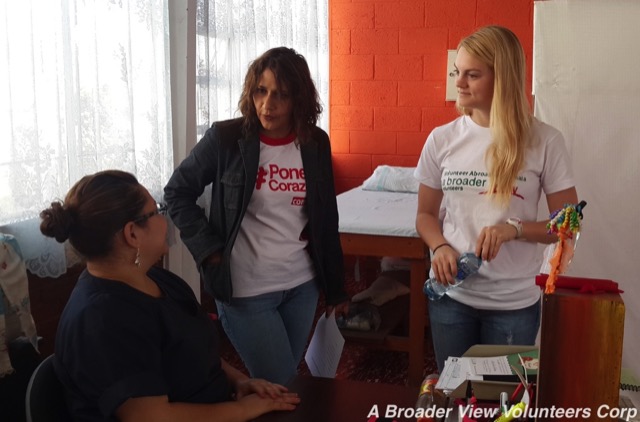 9- How was the ABV USA support prior traveling?

Amazing! Sarah was always helpful in answering questions and always got back to me quickly.

10 – Are you willing to speak to other potential ABV volunteers?

Yes!


Check more Volunteer Reviews here