Volunteer Name: Hannah Hinrichsen
Project Location: Xela, Guatemala
Volunteered at: Elderly women´s home, rehabilitation center and health clinic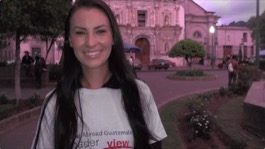 1- How was the local ABV Coordinator and the support provided in-country?
The support provided for me during my stay in Guatemala was wonderful. The coordinator was available 24/7 for anything that I might need, and was always willing to help. I never felt lost or like I didn´t know what to do, because everything was coordinated for me so smoothly.
2- What was the most surprising thing you experienced?
The most surprising thing I experienced was how kind and welcoming everyone is here. All of the people whom I served were so appreciative and grateful. I also felt very welcomed into the culture by all the people of Guatemala.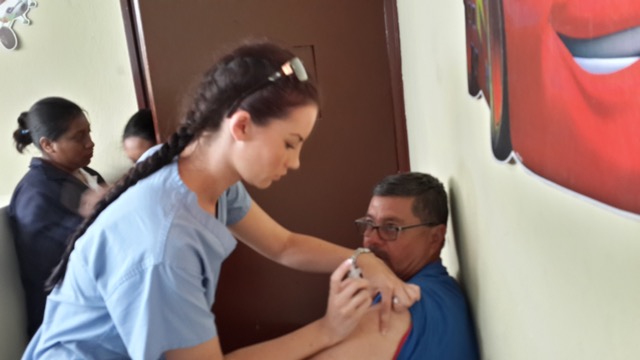 3- What was most difficult to experience?
The most difficult experience was being homesick during my first couple weeks of stay here. It was hard to be in a different country, without familiar people, and without being able to communicate very well due to my lack of Spanish in the beginning.
4- Any tips for future volunteers… (clothing, travel, personal items, donations)
Bring warm clothing if you come during the winter months because it was colder than I had anticipated, and there was more rain than I had expected. Other than that, don´t worry about bringing EVERYTHING because you can find most of what you need here.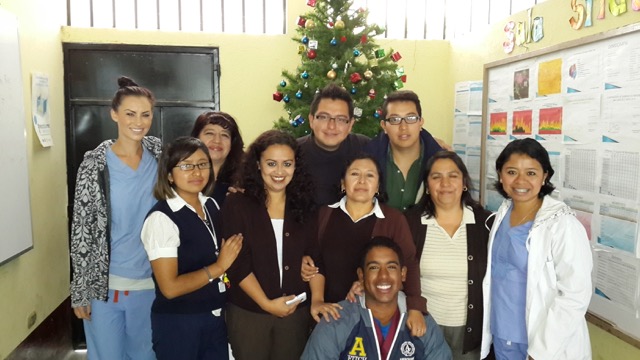 5.1-Other things volunteers should know:
a. Be flexible
b. Try to get involved in the culture as much as possible.
c. Try to brush up on your Spanish a little bit before you come if you don´t know any.
d. The homesickness will go away! It is just an adjustment and by the end you will be sad to leave.
6- Personal Paragraph (ABV Program Testimonial):
I wasn´t sure what to expect when I came here and was a little nervous about going to a foreign place for three months, but now I am so glad that I did it! It was a wonderful experience to serve the people of Guatemala and to become integrated into the culture here as well. I made many great friends. I also got to participate in many activities and see many places around Guatemala which were all great experiences. I will miss it here very much and I hope to return someday soon!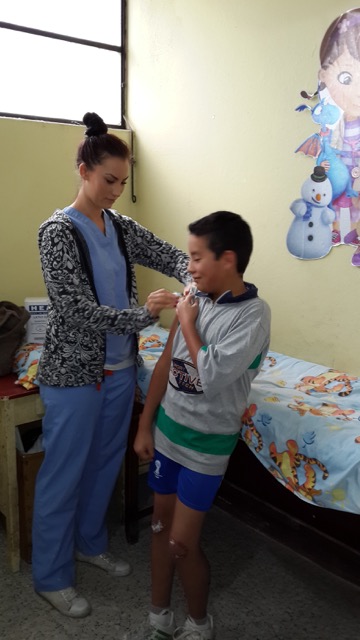 7- How would you describe your accommodation, meals, security (e: host family, on-site, shared)
The accommodations were great. I love my host family and will miss them greatly. They were always so hospitable and I was taken very good care of the whole time. I never felt like I was lacking anything I needed while here at the house. They are my second family J
8- What was your favorite memory of this trip?
My favorite memory of the trip was forming so many new, very good friendships over the course of my time here.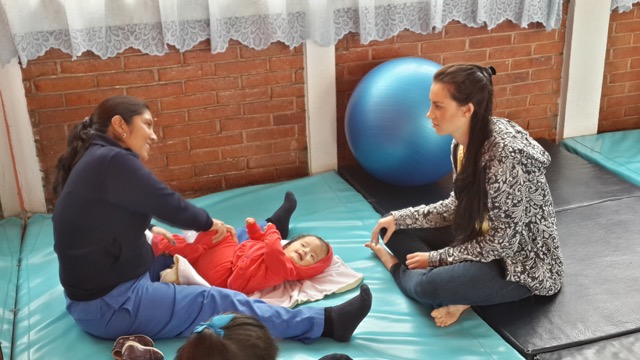 9- How was the ABV USA support prior traveling?
The ABV support prior to traveling was perfect. They organized everything very well for me and were always available to answer all my questions. I felt like the whole process was very smooth from beginning to end!
10 – Are you willing to speak to other potential ABV volunteers?
Yes J